Broadway shows and the holiday season are a perfect match in NYC. Only in New York can you indulge in the sparkle and shimmer of such iconic productions as the Christmas Spectacular Starring the Radio City Rockettes, New York City Ballet's legendary George Balenchine's The Nutcracker, and the Metropolitan Opera's splendiferous presentation of Mozart's musical fairy tale, The Magic Flute. Broadway, too, is bursting with holiday spirit, or, in the case of A Christmas Carol, several spirits, all channeled through Tony-winner Jefferson Mays, who embodies more than 50 roles in his acclaimed one-man take on the Dickensian classic.
BROADWAY BREAKING NEWS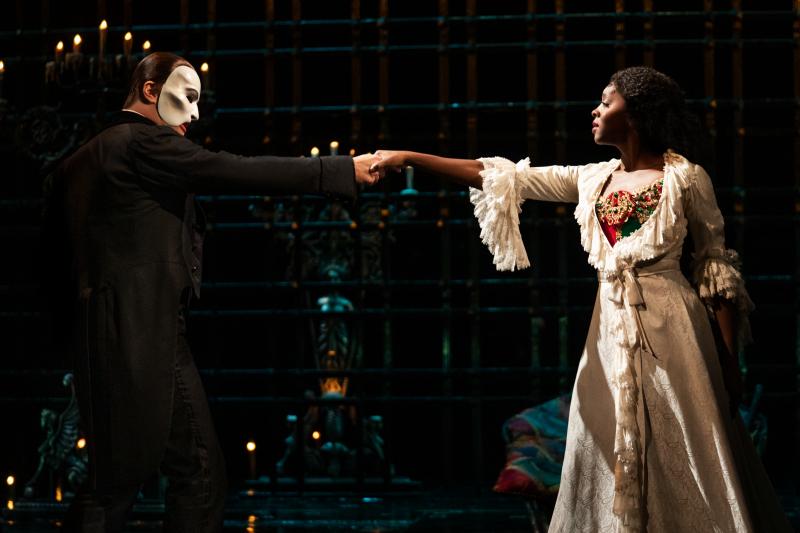 Emilie Kouatchou as Christine with Ben Crawford as The Phantom. Photo by Matthew Murphy.
The Phantom of the Opera extends until April 16th, 2023! This long-running record breaker opened in January, 1988 and picked up a Tony a few months later. Based on the Gaston Leroux thriller, Phantom centers on a beautiful young soprano and the mysterious masked figure who adores her. Featuring Andrew Lloyd Webber's "Music of the Night," the musical is as iconic as it is a visual masterpiece. It was slated to wrap up in February but strong demand for tickets has it pushed until mid-April.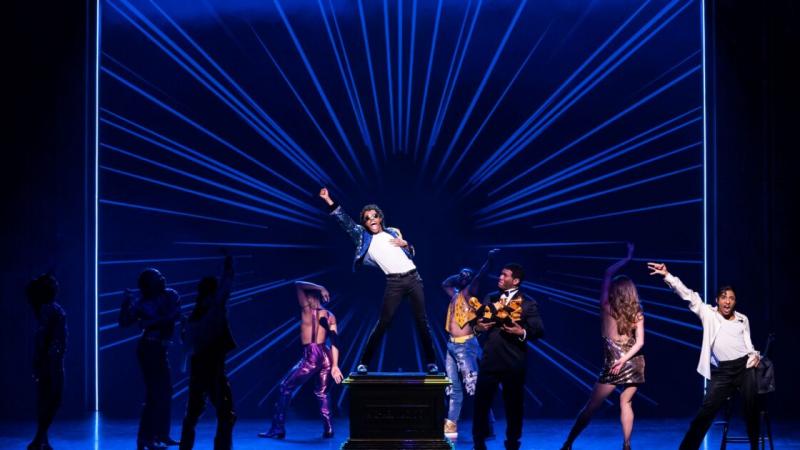 When it comes to the theatre lovers on your "nice" list, you'll make their season extra bright if you gift them tickets to a Broadway show. For big-time pop music fans, two shows stand out: MJ The Musical and A Beautiful Noise, The Neil Diamond Musical. Both are bios, so there's fascinating insight into the title characters' backgrounds, and both feature powerhouse performances from Broadway superstars. Newcomer Myles Frost, who picked up a Tony for his portrayal of Michael Jackson, captures the singer's every vocal nuance, gesture, and movement to haunting perfection. Meanwhile, Tony nominee Will Swenson was a critically acclaimed leading man, known for show-stopping performances, when he took on the role of Neil Diamond at his peak; what he delivers is fireworks.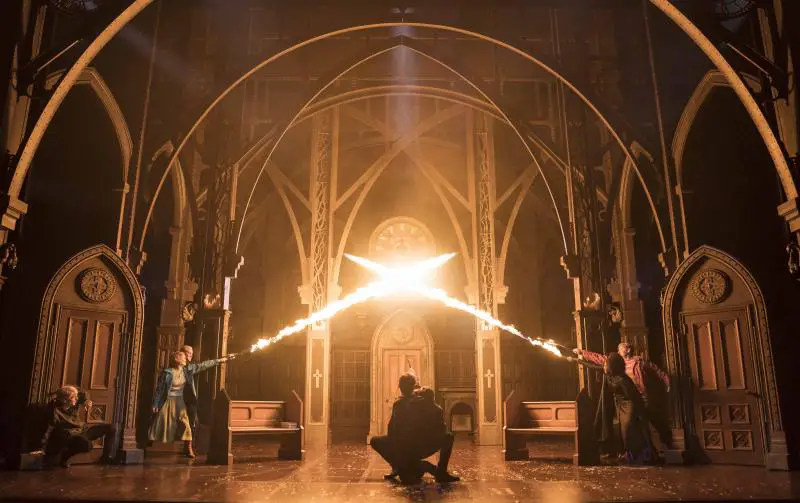 The cast of Harry Potter and the Cursed Child, photo by Matthew Murphy.
If you've a "Potterhead" or two in the family, tickets to Harry Potter and the Cursed Child will win you the House Cup for sure. This sequel to the original books and films is theatrical wizardry on steroids, following Harry's and Draco's sons as they create havoc in both the past and present. "Ozians," on the other hand, will covet the opportunity to see Wicked for the first (or 21st!) time. A Broadway phenom, the long-running musical prequel follows two college-age witches—way popular Glinda and head-to-toe green Elphaba, a.k.a. the Wicked Witch of the West. The twists and turns are spellbinding and the show, as you've no doubt heard, Defies Gravity.
Across the aisle, there are those on the "naughty" list who would appreciate seeing The Book of Mormon, written by the naughtiest of naughty: the dudes behind South Park, Trey Parker and Matt Stone. Irreverence and profanity are in blissful sync when two innocent Mormon lads find themselves far from home facing a village full of jaded Ugandans.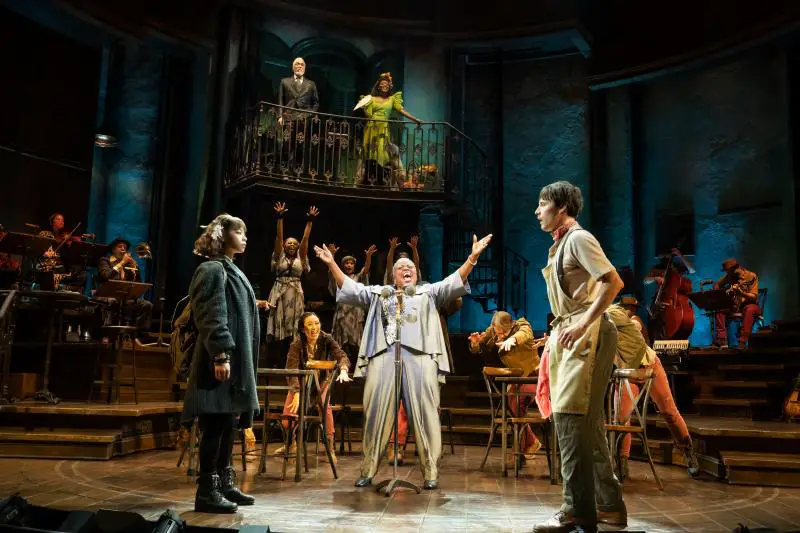 Photo by Dean van Meer.
Romantics will love, love, love, finding a trip to Hadestown tucked into their Christmas stocking. Two sets of lovers from Greek myth, transplanted to an equally mythical New Orleans, drive this Tony-winning musical. Mesmerizing and beautiful with a score that soars, this is a show with "date night" embedded in its DNA. The show is celebrating Tony winner Lillias White's (above) return to Broadway as the first female performer to take on the pivotal role of Hermes. "She's a total legend, has an earth-shattering voice, and will bring a grace and warmth to the role that is completely her own," says director Rachel Chavkin, adding, "Hadestown is a myth, and so we've always felt these characters can mold to whomever is playing them and take on new life and meaning with each new actor/spirit." Saturated with Greek gods and their story threads, and playing out against a stylized, contemporary New Orleans backdrop, the Tony-winning production also features original cast members Patrick Page (Hades), Reeve Carney (Orpheus), and Eva Noblezada (Eurydice), in addition to Jewelle Blackman (Persephone), who joined the company last April.
The same goes for Disney's Aladdin. Is it the lavish Arabian Nights backdrops, the Jasmine-Aladdin amour, the swashbuckling scimitar sword fights, or the ebullient scene-stealing Genie that makes it such a couples draw? I'm pretty sure it's everything—the same everything that makes it the ultimate present for any little one who loves the animated film.
TONY-WINNING MUSICALS
There are currently seven on Broadway. Hadestown, Hamilton, and Moulin Rouge! all scored statuettes post-2014, joining a quartet of shows that have been around at least a decade (or in the case of all-time champ The Phantom of the Opera, nearly three and a half decades). First runner up with a 1996 opening night is Chicago, but it wasn't until a year later, almost to the day, that Disney's The Lion King scored the biggest theatrical triumph of the 20th-century's final decade.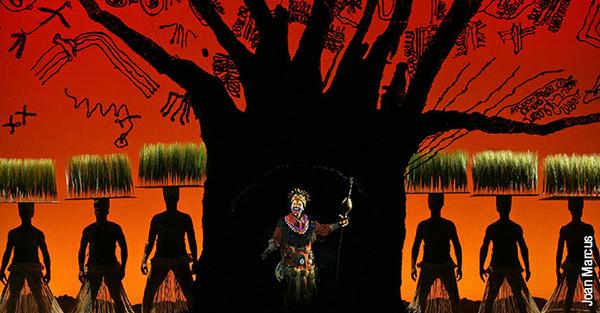 If you've yet to see The Lion King—or if it's been a while—expect an opening that spellbinds, overlapping music with serendipity of movement. Prepare to be drawn deeper and deeper into the Pride Lands' anthropomorphized world of family, friends, enemies, and emotions. In return visits, I'm always struck by just how timeless this show is 25 years on and counting.
For a complete list of Broadway shows (and tons of Off-Broadway, too), check out our Everything You Need to Know guide.
GIFTS FOR BROADWAY FANS
Two first-edition showbiz books top my gift picks for 2022. The American Theatre 1962-2022 as seen by Hirschfeld, edited by David Leopold, serves up a decade-by-decade compilation of iconic Al Hirschfeld drawings, peppered with essays from journalists and playwrights. Thumb through it at the new Museum of Broadway (145 W. 45th St.) and then pick up a copy or several for the theatre/Hirschfeld lovers in your life (or order online at AlHirschfeldFoundationShop.org).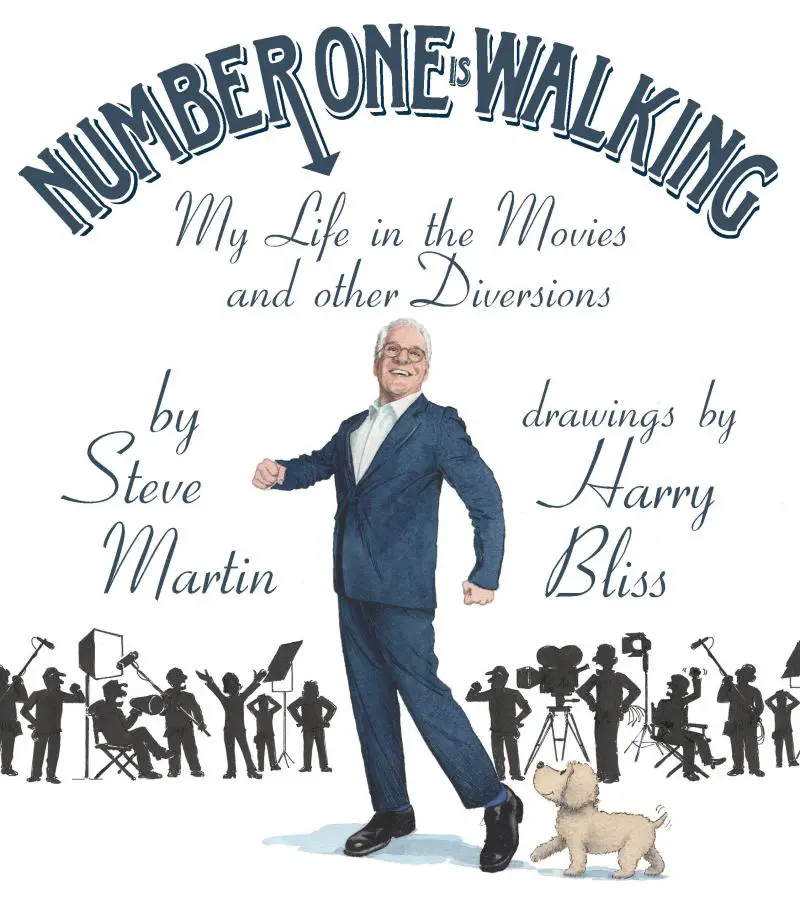 Number One Is Walking, subtitled "My Life in the Movies and Other Diversions," by Steve Martin with drawings by his buddy/collaborator/straight man/noted cartoonist Harry Bliss, is an illustrated tap dance through a handful of Martin's films. It's super-smart, super-fun, tongue-in-cheek, and wrapping-paper-ready. CeladonBooks.com.
OFF-BROADWAY: ENGLISH NOT REQUIRED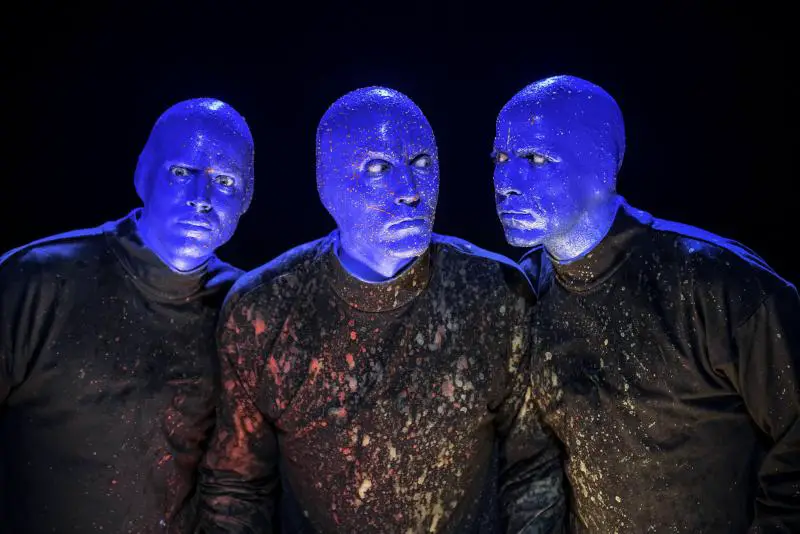 They're bold, they're bald, they're blue, and they splatter reality with hilarity at every paint-drum-pounding-wide-eyed-sci-fi-esque turn. They're Blue Man Group—seen by 35 million people worldwide, but NYC is homebase numero uno. See them in the historic venue where their comedic cobalt empire continues to run gloriously amok!