Finding a good spot to eat in New York City can be overwhelming; the options are endless. Here's a tip for making the process of finding a good spot to eat easier: Pick a cuisine first! One of my go-to cuisines, whether it's for a night at home or a girls' night out, is Mexican food! It's colorful, delicious, spicy (that depends on the dish of course), and it goes so well with a margarita. Want to know where to go for some delicious, accessible Mexican food in New York City? Read on.


1. Gran Electrica (Dumbo)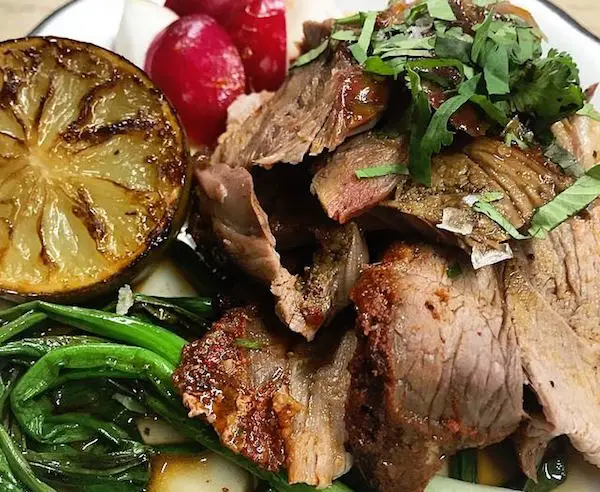 Gran Electrica is located in Dumbo, Brooklyn, and it is the perfect spot for Mexican dining outside if the weather permits it. The place doesn't disappoint when it comes to the food, the drinks, or the atmosphere. You have the option of dining outside in a cute backyard with stylish decor. 
2. Acapulco Deli (Greenpoint)
If you're in the neighborhood and looking for somewhere laid-back to have a great meal, look no further than Acapulco Deli in Greenpoint. This is not a fancy restaurant--this is a joint where you head in for some great affordable food, in a laid-back, casual atmosphere.
3. Los Tacos No. 1 (Chelsea)
Another "no frills just good tacos place" is Los Tacos No. 1. Warning, there will be no seating. There will also be a line and a wait. But you'll be rewarded with authentic, homemade Mexican food that is unlike anything you've ever had. So if you're looking for a spot that is good for a quick bite, head down to Los Tacos No. 1 at Chelsea Market! (Don't let the line scare you, that just means you're at the right place and that you're in for a treat). 
4. Cosme (Flatiron)
If you're looking for a Mexican restaurant that is a little bit more upscale, Cosme is a safe bet. At Cosme, you'll find traditional and modern favorites gracing the menu in this upscale, Manhattan-based restaurant. If this seems like the place for you, plan ahead as this is a popular restaurant and you'll need a reservation.
5. Casa Enrique (Long Island City, Queens)

Another good Mexican restaurant that makes the list is Casa Enrique. Located in Long Island City, this casual cantina will definitely meet your needs when it comes to food and drinks. And you know the food, the drinks, the setting will be good considering this is a Michelin Star-rated Mexican restaurant.
---
About the author: Nina is the Engagement and Corporate Communications Analyst for RentHop, a national apartment rental site based in New York City. She moved overseas from Norway three years ago and has since been living and working as an expat in New York, enjoying everything the city has to offer.