For city commuters and tourists who want to explore the outer boroughs from the water, the NY Waterway East River Ferry is the perfect option for getting to and from mid and lower Manhattan, Brooklyn, and Queens with no taxi traffic in sighs. The bonus: a helluva view. Find out how to purchase East River Ferry tickets, where to catch the boats, and fun things to do at each stop along the East River Ferry route.
Ports of Call

E. 34th St./ Midtown (E. 35th St. and F.D.R. Drive)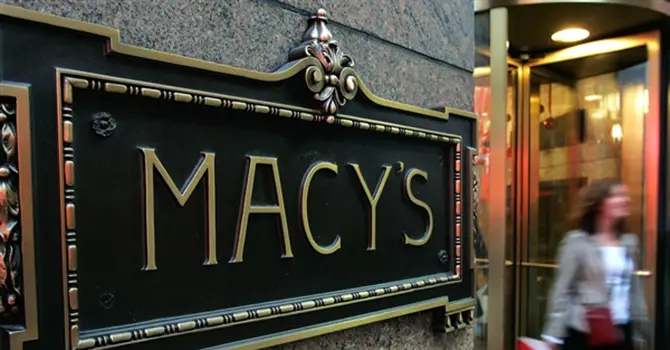 From the 34th Street landing, you're centrally located to an entire retail row as you head west towards Herald Square. From H&M to Sephora, and of course, Macy's landmark location, you can leave midtown with armfuls of shopping bags.

Hunters Point South/ Long Island City (Center Blvd. at Hunters Point South Park)
Disembarking at Hunters Point South/ Long Island City lands you at the heart of Hunters Point South Park and a stone's throw from Gantry Plaza State Park, which, like its booming environs, has undergone quite a facelift. Enjoy the LIC Landing, featuring strong brews and gourmet bites from Coffeed.

India St./ Greenpoint (Edge of India St.)
A trip to Greenpoint is a pierogie away from stamping your passport in Poland. Munch on authentic cuisine from a mom-and-pop eateries, play Jenga while drinking tons of on-tap beers at Spritzenhaus, cheat on your diet at Peter Pan Donut & Pastry Shop (We do believe in donuts! We do! We do!), and fit in like a true Brooklynite with a fresh cut at Tomcats Barbershop.

N. 6th St./ N. Williamsburg (N. 6th St. and Kent Ave.)
The northern region of Williamsburg is always bustling thanks to a surge of bars, restaurants, and shops that have deemed it a permanent hipster haven. Take a tour and taste the fruits of local labor at Brooklyn Winery, throw back to the 8-bit days at Barcade, hunt for vintage vinyl at Earwax Records, and in the name of all that is twee, customize your very own charms at Brooklyn Charm, then flaunt your flair on Bedford Avenue.

Schaefer Landing/ S. Williamsburg (S. 9th St. and Kent Ave.)

South Williamsburg is catching up quickly to its northern friends and throwing down bona fide hot spots. We recommend putting your twist on a Bloody Mary during brunch at Baby's All Right and dinner reservations at Peter Luger Steak House. Time it just right and you can see the old Williamsburgh Savings Bank all lit up at night. By day or night, hop onto the Williamsburg Bridge for a walk to Manhattan surrounded by the finest skyline in the world.

Brooklyn Bridge Park/ DUMBO (Old Fulton St. & Furman St., Brooklyn)

When the weather is right, Brooklyn Bridge Park is home to one of several Smorgasburg locations, and while the lines for the next big taco sensation will still run long, once you've reached gastronomical nirvana, you can take in views of Manhattan on a big patch of green. Not ready to leave just yet? Soak up the local culture with experimental, high-art performances at St. Ann's Warehouse, and chew on the crust of one of the most famous pies in New York at Grimaldi's.

Wall St./ Pier 11 (Pier 11, Gouverneur Lane at South St., F.D.R. Drive)
Take the ferry to this downtown port and head right for South Street Seaport. With cobblestone streets, quaint shops, art galleries, and by-the-water dining, it's a mini-getaway from the city right next door to the action of the Financial District. If you find yourself wolfing around Wall Street, say hey to the Charging Bull (above), or grab him by the horns, if you dare.

Governors Island
Food trucks, bike rentals, live music, and hammocks to laze around on are just a few of the reasons we're kicking it at Governors Island every chance we get.

Tickets

Tickets for the East River Ferry can be purchased a few ways. Create an account to purchase online at eastriverferry.com, use one of the kiosks or ticket booths located at each port (cash, credit, and debit accepted), or, download the handy (and free) NY Waterway app, which allows you to purchase tickets in advance or in a pinch, so East River Ferry employees can simply scan your phone as you embark. Children ages 5 and under ride for free.

Fares

A single ride on the East River Ferry costs just $4 on weekdays and $6 on weekends. Planning on riding the ferry with your bicycle in tow? No worries, but it'll add a $1 surcharge to your fare. Day, weekend, and monthly passes are also available.

Pet Policy

The East River Ferry allows passengers to bring service dogs and small dogs in carriers aboard their boats.

Ferry Shuttle
Ferry riders hopping on or off the boat the the E. 34th St./ Midtown port can take advantage of a free connecting shuttle bus during weekday peak hours. The bus operates from 6:49am-9:49am and 4:39pm-7:09pm, bringing riders west from the pier to 34th Street and Sixth Avenue, north on Sixth Avenue up to 48th Street, east to Lexington Avenue on 48th Street, south on Lexington Avenue to 34th Street, and finally eastbound to the ferry terminal.


For more information, visit eastriverferry.com. See you on the water!