This summer, head to Governors Island for a day trip of outdoor fun, including free bicycles so you can peddle around and see the sights, hammocks to kick back on, and a huge selection of gourmet bites for nibbling.
Governors Island is open to the public all summer long through September 27. So what are you waiting for? Ditch the concrete for a breezy island day jam packed with physical activities, relaxing reprieves, and plenty of food to stuff your face with. Take it from us locals, a trip to Governors Island is truly a slice of paradise amidst the chaotic city.
Get Active
Cruise the island on two wheels with free bicycle rentals Monday-Friday from 10am-noon thanks to Blazing Saddles in Colonels Row. You can rent bikes for a fee during all other hours that the island is open to the public.
Want to bring your own bike to Governors Island? Just load it up with you on the ferry; there's no surcharge. Scroll down for all the ferry information you need to get to the island.
Eat Up
There's no excuse for a grumbly tummy on Governors Island. With more than 20 dining options, feast on goodies from Brooklyn Soda Works, Carl's Steaks, El Paso Taco, Melt (pictured), and Wafels & Dinges.
Note: ATMs are available on the island.

Kick Back
If you're looking for a relaxing island experience, head straight to Hammock Grove and sprawl out on one of 50 red hammocks perfect for reading, swaying in the wind, or catching a few zzzs under the sun.

New to the Island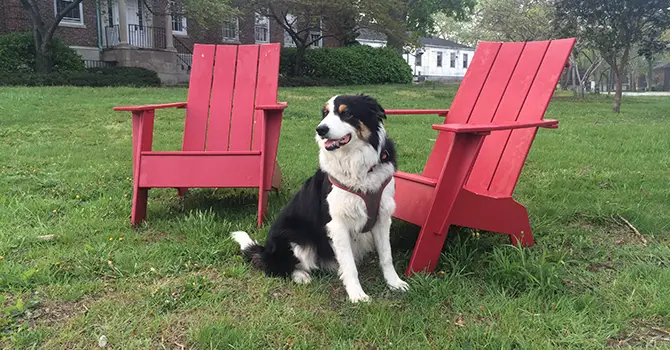 This summer, keep your eyes open for a furry friend in a bright orange vest. Max, a Border Collie adopted by Jim Reed, the Director of Park and Public Space, can be spotted frolicking around the island and doing one very important job: keeping Canadian geese away, so that means less mess and less disturbances to the island's visitors. If you run into Max and he isn't hard at work herding geese, say hi and take a picture.
Getting There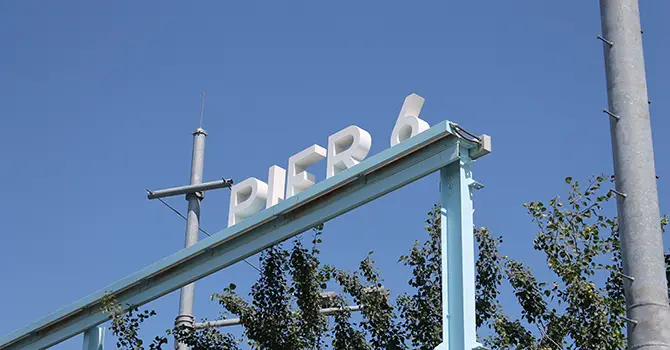 Getting to Governors Island is easy!
Catch a ferry from lower Manhattan from the Battery Maritime Building daily for just $2 per ride for adults and children over 12, departing every hour from 10am-4pm, Monday-Friday, and every half hour from 10am-5:30pm on weekends. The last boat back to Manhattan from the island departs at 6pm on weekdays and 7pm on weekends.
Brooklynites can also grab a boat to Governors Island on weekends from Pier 6. The first boat of the day departs at 10am, with the final boat departing at 5:30pm. The final ferry back to Brooklyn from the island sets sail at 7pm.
Want to cruise the open seas for free? The 10am, 11am, and 11:30am ferries from Manhattan are gratis on Saturdays and Sundays, and the 11am and 11:30am boats from Brooklyn also go fare-free on Saturdays and Sundays.
You can also take the East River Ferry on Saturdays and Sundays for just $6. Visit eastriverferry.com for tickets and boat times.

For more information on summer activities, events, and more, visit govisland.com.