PizzArte in New York City -- recognized for its exceptional and authentic Neapolitan pizza -- now offers a delicious option for those on a gluten-free diet! Beginning today, October 1, PizzArte will offer Gluten Free Pizza for dinner.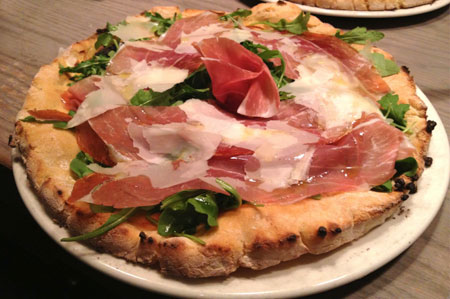 Choose from PizzArte's signature pizzas listed below:

Margherita
Marinara
Pulcinella (Mozzarella, cherry tomatoes, arugula, Prosciutto Crudo di Parma, shaved Parmigiano)
Toto (Mozzarella, roasted seasonal vegetables, cherry tomatoes)

These delicious pizzas are made with extreme care to not cross contaminate, ensuring a 100% gluten-free product, while delivering their authentic Neapolitan taste.

PizzArte's sleek and elegant dining room, with its warm, yet neutral earth tones, and a rotating display of fine art- orchestrated by a gallery curator, offers the ambiance of a Chelsea art gallery and serves as a respite from the corporate skyscrapers of midtown Manhattan, while providing a perfect setting for a truly Neapolitan cuisine experience.

PizzArte is located at 69 W. 55th St. between 5th and 6th Aves., 212-247-3936, visit www.pizzarteny.com, and is open daily from 11am-11:30pm.