The life of Jack Sinanaj is a stellar tribute to the rewards of hard work. This native of Montenegro (which borders Croatia, Bosnia and Herzegovina, and Albania) came to the U.S. in 1991, only 20 years old and speaking barely a word of English.
"It was hard," Sinanaj says, "because I couldn't talk to anyone and had trouble making myself understood." He found a job as a busboy at Manhattan Grill and worked hard, joined by brother Russ, who had come to the U.S. in 1988. After six months, Sinanaj's diligence paid off and he was promoted to bartender, working for four and a half years before moving to Brooklyn's famed Peter Luger Steak House as a waiter.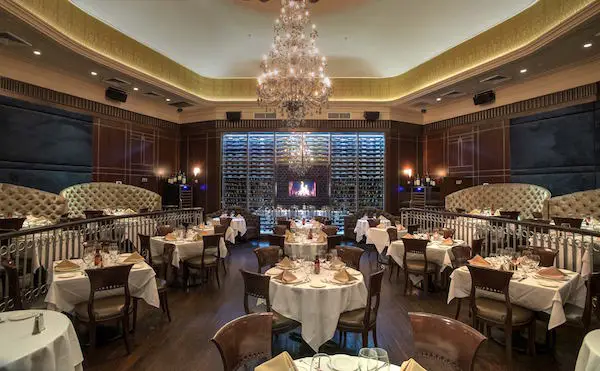 Empire Steak House at E. 50th Street.

The brothers saved their money and in 2005 opened Ben & Jack's Steakhouse on 44th Street between Second and Third Avenues. There, they waited on tables, hired the managers, and did all it took to make the place a success. After a while, Jack himself became a manager in charge of some 22 waiters and, in 2009, opened a second Ben and Jack's, this one on Fifth Avenue near 28th Street. Working long hours that started early and ended late at night, Jack and Russ, along with Jeff, a third brother, opened the first Empire Steak House on 52nd Street opposite the 21 Club. Business was so good that in 2013, a second Empire was born, on 54th near Broadway. A third Empire joined the ranks, this one in the Kimberly Hotel on 50th between Third and Lexington Avenues.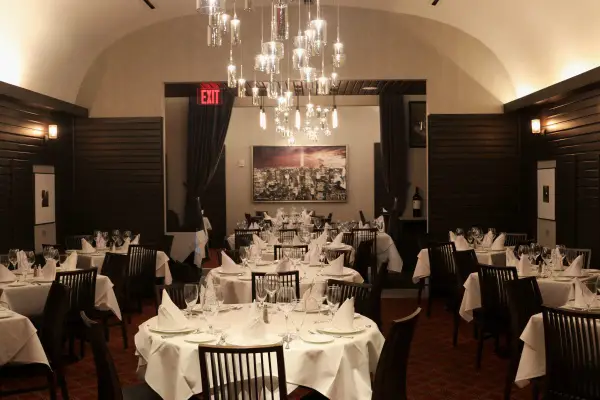 Chazz Palminteri Italian Restaurant
Not content with steak alone, in 2015 Sinanaj opened Chazz Palminteri Italian Restaurant with the Academy Award-nominated actor of A Bronx Tale fame.
The Sinanajs' American empire was working so well that, in 2017, Jack opened another Empire branch, this one in Tokyo.
"Now we are planning to open Empires in Singapore, Vietnam, and Hawaii," says Jack, who still puts in lengthy work days and travels frequently to oversee his managers, who are often Americans living abroad. "You have to be in the restaurant to keep on top of things," he points out.
After 16 years in the U.S., Sinanaj went back to Montenegro, found a lovely woman, and married her—adding family to his responsibilities.
Jack refuses to single out a favorite menu item, claiming that it's like having a favorite child—impossible because they are all special. However, he admits to a fondness for rib eye and porterhouse steaks.
A proud American citizen, Jack Sinanaj has worked his way to real restaurant success. His dining venues, which seat about 120, are full most evenings—although walk-in parties of two can often find a table. It's all proof that hard work can indeed build an empire.
---
Empire Steak House has two locations. Midtown East: 151 E. 50th St., 212-582-6900; Midtown West: 237 W. 54th St., 212-586-9700, empiresteakhousenyc.com. Chazz Palminteri Italian Restaurant is located at 30 W. 46th St., 212-355-5540, chazzpalminterinyc.com.