2018 Kids Week at Intrepid
January 9, 2018 - by Merrill Lee Girardeau
Attention, aspiring naval officers and scientists! The Intrepid Sea, Air & Space Museum will host its annual Kids Week from Sunday, February 18 through Saturday, February 24. Kids on winter break will have the opportunity to participate in dozens of fun-filled activities and hands-on workshops, while also enjoying live shows and special guest appearances.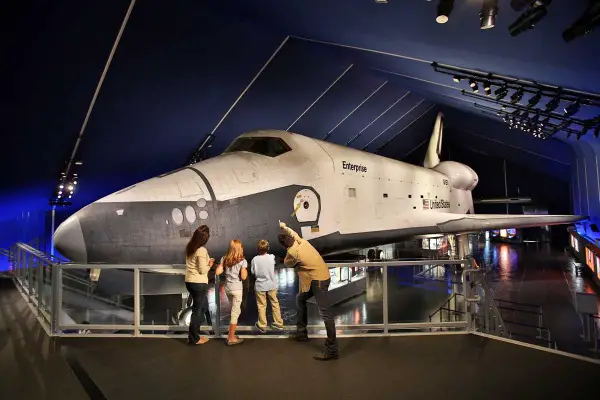 Enterprise photo by Svetlana Jovanovic.
Ordinarily the site of a Space Shuttle, submarine, historic airplanes, and much more, the Intrepid contains multitudes even on a normal week. It's a great museum to bring the family when you're in town, but Kids Week takes that to a whole new level. Whether your children are interested in sports, the performing arts, or science, you'll find activities for all at Kids Week.
Sunday, February 18 to Monday, February 19, exhibitions and events will be themed around Sports & Games. You'll get a chance to dive into virtual reality with YokeyPokey Virtual Reality Club and NFL Experience. Take a pic with Mr. Met and play with baseball cards with the Yogi Berra Museum & Learning Center.
Science demonstrations will include "Poof! Life in a Vacuum," "How Things Fly," and a presentation by the Brooklyn Cyclones during Sports & Games. Hear representatives from NASA and tour guides from the Intrepid Museum discuss dazzling discoveries in science, covering fields like outer space, space shuttles, and NASA's expeditions to Mars.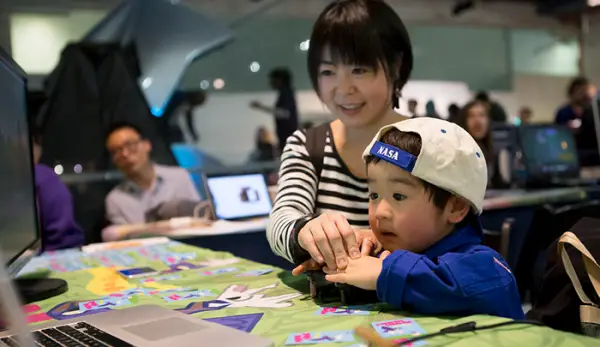 February 20 and 21 are Arts & Music days at Kids Week. February 20, enjoy Broadway performances from kid-friendly musicals like Anastasia, Once on This Island, SpongeBob SquarePants: The Broadway Musical, and School of Rock. You'll also get to see performances from The Very Hungry Caterpillar Show, the singer Sonia De Los Santos, and Nickelodeon's cartoon Shimmer and Shine!
Crafts like puppet-making, children's book design, and comic book design will be available for your kids to learn hands-on throughout both days of Arts & Music. Tour guides from the museum will continue to give special talks and tours for families on these days as well.
The final three days of Kids Week at the Intrepid are devoted to Science & Nature. February 22 through 24, see live animals, learn how real astronauts walk in space, practice building a Rube Goldberg Machine, and see a pop-up planetarium!
These days will be jam-packed with presentations, talks, and workshops. NASA will be there throughout the event, including an appearance by a real astronaut, Peggy Whitson. Jenkinson's Aquarium will educate the crowd about penguins then introduce you to a real penguin on Feb. 22. Scientists from Columbia University and elsewhere will be on-site to answer all of your questions about their fascinating discoveries, as well as a representative from the Space Telescope Science Institute to show you the newest interstellar finds from advanced telescopes.
Tickets to Kids Week are free with museum admission. Come explore the diverse activities and all the amazing vessels aboard Intrepid this February!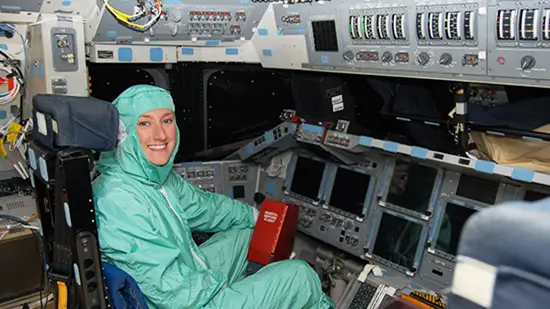 All Kids Week activities are free with museum admission. Intrepid Sea, Air & Space Museum, Pier 86, W. 46th St. and 12th Ave., NY, 212-245-0072; intrepidmuseum.org.
Call 877-957-SHIP for more information.
Kids Week is February 18 through 24. Find a full schedule at intrepidmuseum.org/kidsweek.
Looking for Free Group Planning Services?
Get free advice on planning your group's trip to New York.
RESTAURANTS

Beloved midtown spot takes inspiration from local tradition,...

THEATER

Beloved diva Bernadette Peters and four-time Tony nominee Vi...

SHOPPING

A premier destination for family entertainment....

SIGHTSEEING

A state-of-the-art Coney Island amusement park that's home t...