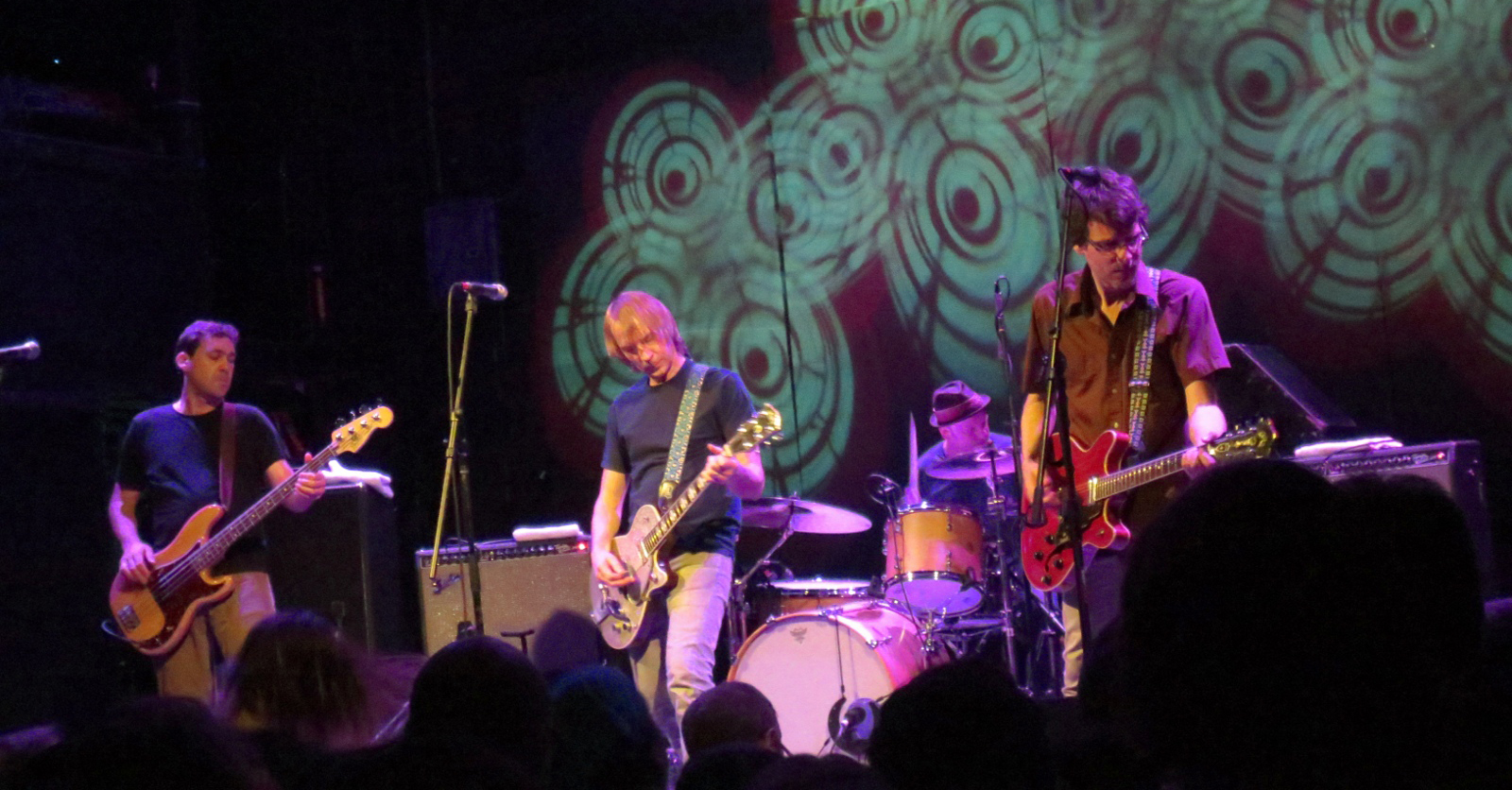 Photo: Vladimir/Flickr

Downtown NYC has long been a capital of live music. With venues like the Bowery Ballroom, Mercury Lounge, and Terra Blues, fans of rock, jazz, and more have long been drawn here. City Guide's roundup of live music in clubs and bars will connect you with tunes at dozens of great downtown venues.


ACME performs the music of Johann Johannsson - Le Poisson Rouge
June 10, 2018 - New York
Sunday, June 10, 2018 at 9:30pm (doors 9pm) ACME (American Contemporary Music Ensemble) performs the music of Icelandic composer Johann Johannsson. ACME frequently toured and recorded with Johannsson from 2009 until his death in February 2018. The concert, presented by LPR X, will include selections from Johannsson's first concert in New York, which took place in 2009 at Le Poisson Rouge with ACME. ACME artistic director Clarice Jensen will also perform "bc" for solo cello and tape loops, a piece that she co-composed with Johannsson last year. ACME players for this concert are Clarice Jensen, cello; Ben Russell, violin; Laura Lutzke, violin; Caleb Burhans, viola. $25 in advance, $30 day of show. Presented by Le Poisson Rouge. http://lpr.com/lpr_events/lpr-x-acme-performs-music-of-johann-johannsson-june-10th-2018/
Bach to Rock: Battle of the Bands - City Winery
June 10, 2018 - New York
Join us at the fabulous City Winery, NYC where student bands from B2R Port Washington and B2R Mamaroneck (ages 7-18) go head-to-head in this year's Battle of the Bands. City Winery offers a full menu, so enjoy delicious food and beverages while you listen to the kids rock the house!
650 at The Loft - City Winery
June 10, 2018 - New York
Read650's mission is to promote writers through live performances that celebrate the spoken word. It's a popular literary series that captivates audiences with true personal stories—five minutes and 650 words at a time. With a strong emphasis on the craft of writing, Read650's submission-based events are developed around broad themes that invite a wide range of expression. In a publishing environment with a shrinking number of opportunities to showcase new voices, Read650 is a high-quality platform for both aspiring and established writers. "Summer Jobs" A dozen talented writers recount memories of their most memorable summer jobs — positions involving physical labor, low pay, embarrassing costumes, kids, animals, and more. Come hear—and then meet—our burger flippers, dog walkers, camp counselors, pool skimmers, pizza drivers, and lawn mowers.
School of Rock - DROM
Through June 10, 2018 - New York
Positively Bob Dylan: 77th Birthday Tribute Feat. Paula Cole, James Maddock, The Bluebirds of Paradise - City Winery
June 11, 2018 - New York
Bob Dylan arrived in New York City in January 1961 and the music world was forever changed! Please join us for a special evening of Bob Dylan classics in celebration of The Bard's 77th birthday. Featuring Paula Cole, James Maddock, The Bluebirds of Paradise, The Kennedys, The Prop Men, and more artists to be announced!
Byron Isaacs at The Loft - City Winery
June 12, 2018 - New York
All shows in The Loft are seated, general admission. Seats are first come first served so we recommend arriving early. Check out the new menu at The Loft! Bass player, singer-songwriter Byron Isaacs is releasing his first solo album, DISAPPEARING MAN, at the Loft at City Winery on June 12th. Isaacs is a founding member of Ollabelle and Lost Leaders, and is currently recording and touring with The Lumineers. Over the past fifteen years he has also recorded and/or performed with Levon Helm, Willie Nelson, Joan Baez, Bruce Springsteen, Patti Scialfa, Roseanne Cash, Nina Nastasia, Ryan Adams, Chris Smither, Richard Shindell, Mary Fahl, Amy Helm, and Larry Campbell & Teresa Williams. The album was co-produced by Hector Castillo (David Bowie, Bjork, The Brazilian Girls) and Brian Cullman (Lucinda Williams, Ghazal). Isaacs will be joined onstage by guitarist Oren Bloedow (Elysian Fields, The Lounge Lizards, Chocolate Genius), drummer David Berger (Amy Helm, Alice Texas, Justin Bond, Mary Fahl), keyboardist Glenn Patscha (Ollabelle, Sheryl Crow, Marc Cohn) and multi-instrumentalist Will Bryant (Donald Fagen and the Nightflyers, Mike and Ruthy). The album's songs combine the ... (read more)
Tragedy (All Metal Tribute to the Bee Gees and Beyond) - Mercury Lounge
June 16, 2018 - New York
NYC's Tragedy: A Metal Tribute to the Bee Gees & Beyond, is an over-the-top bombast of Disco, Metal, Glitter and Magic - the #1 Party Band. METAL RULES: "The greatest heavy-metal-meets-disco party you could possibly wish for." LOUDWIRE: "One of the hottest videos on the internet...this isn't just fun and catchy — it rules!" VH1: "Crazy outfits, wild hair, guitars, and locker room parties, the only question left to ask is, why hasn't this idea been adapted into a full length movie yet? We want more!" Born out of the impenetrable divide of Disco and Metal, these six fearsome brothers fearlessly obliterated the truce line that had been set in the great Disco/Metal Peace accord of 1977 when they seamlessly blended the two genres with the debut album, We Rock Sweet Balls and Can Do No Wrong, which was a collection of Bee Gees songs redone in a heavy metal treatment reminiscent of Iron Maiden, Guns N Roses and Aerosmith. Since then, they have crisscrossed the globe with their spectacular live shows and having stormed across the USA, UK, France, Holland, Germany and Switzerland. Subsequent albums, Humbled By Our Greatness, Death To False Disco-Metal, The Solo Albums and The Jo... (read more)
Roger Daltrey performs The Who's 'Tommy' w/ The New York Pops at Forest Hills Stadium - City Winery
June 17, 2018 - New York
City Winery has partnered with Forest Hills Stadium to bring you great seats, and bring our urban winery vibe to Queens with the City Winery Wine Garden, an exclusive, covered, all-weather spot just steps from your seats. Wine Garden guests will enjoy unlimited wine from Manhattan's only winery and light snacks before and during performances by acclaimed artists such as Robert Plant, David Byrne, Nathaniel Rateliff and many more.
School of Rock - DROM
Through June 17, 2018 - New York