Live Music in Clubs and Bars in Downtown NYC This Week - March 18-March 25
March 18, 2018 - by CG Directory Editor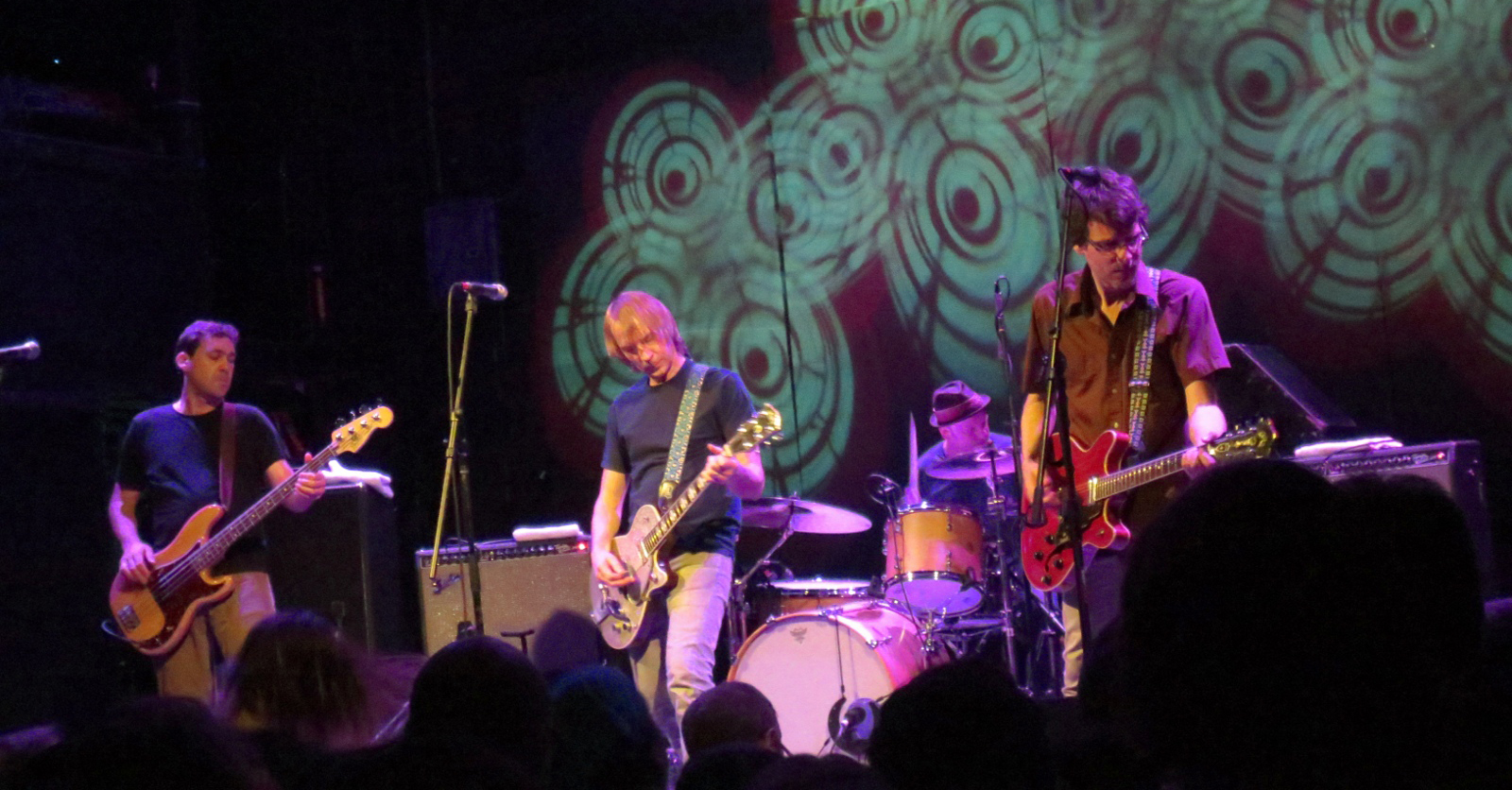 Photo: Vladimir/Flickr

Downtown NYC has long been a capital of live music. With venues like the Bowery Ballroom, Mercury Lounge, and Terra Blues, fans of rock, jazz, and more have long been drawn here. City Guide's roundup of live music in clubs and bars will connect you with tunes at dozens of great downtown venues.


Altan - City Winery
March 18, 2018 - New York
With a career in Irish music for 35 years, Altan has achieved legendary status in a genre that has been equally shaped by the band's influence and genius. Audiences from Ireland to Japan to Australia to Europe have embraced their heartwarming, dynamic live performances and their exquisitely produced, award-winning recordings. Over a dozen releases to date, ranging from the most touching old Irish songs to hard-hitting reels and jigs. On their latest album, The Widening Gyre, Altan features guest musicians from Nashville and honors traditional tunes that have made their way to America. Adding to their long list of awards and honors, fiddler, singer and founding member Mairéad Ní Mhaonaigh was the recipient of the Gradam Ceoil/Traditional Musician of the Year in 2017. Though the band received the same award for Band of the Year in 2001, Mairéad was glad to be recognized on her own in a genre that has been slow to recognize female musicians. She is only the third woman in twenty years to receive the main award.
Bill Frisell Trio - Village Vanguard
Through March 18, 2018 - New York
Bill Frisell (guitar) Thomas Morgan (bass) Rudy Royston (drums)
Marmozets - Mercury Lounge
March 19, 2018 - New York
Riders in the Sky - 40th Anniversary Tour - City Winery
March 19, 2018 - New York
It seemed to go by in a blur, pounding the road, seeing the world, raising babies and sending them to college, mowing lawns, romances, marriages, high school drama, endless airports, the nights at the Hollywood Bowl, the night at the Red Barn in Louisville dodging various barroom projectiles, frozen diesel lines, blast furnace desert heat, hours of practice, late nights and early mornings, and lots and lots and lots of laughter. 40 years ago. No laptops, no cellular phones, no Google, no downloads, no Skype, no Tweets, no Apple, no Microsoft, no texting, no electric cars, no Uber. A different world. But there were three young men with drive and wit who wanted to keep a special music alive. They believed in preserving the heritage of Western Music and presenting it to a new generation. They believed in entertaining, and they did so… entertaining themselves as well as the audience! And they believed in creating original Western Music to continue the tradition, not just seal it in amber as a museum piece. What they did not realize at the time was that they would be doing the same thing 40 years later. 40 years ago, Ranger Doug, Too Slim and the late Windy Bill Collins pl... (read more)
Red Sun Rising - Mercury Lounge
March 20, 2018 - New York
Rock music should be built to last. Since its genesis, the genre has been all about longevity not a "flavor of the month" or a "flash in the pan." Whether you go back to the seventies or nineties pillars, the goal was to create something that can be lived with for a lifetime. It still can be that way. Akron, Ohio's Red Sun Rising—Mike Protich [vocals/guitar], Ryan Williams [guitar], Dave McGarry [guitar/vocals], Ricky Miller [bass/vocals], and Pat Gerasia [drums]. —proudly carry on that tradition with their full-length debut, Polyester Zeal [Razor & Tie]. "It's not today's rock, but it's a new alternative," declares singer and guitarist Mike Protich. "We want to uphold the foundation with subtle nuances of what's familiar. It's fresh because we're telling our story through that framework." Sharing that story has been the goal since first breaking onto the scene in 2012. Akron is no stranger to rock 'n' roll, serving as home to everybody from Black Keys and Devo to Chrissie Hynde. That buzzing industrial landscape remains fertile ground for musicians to this day. "A lot of people don't realize that Akron's a really cool, artsy community," says Mike. "There's great food, local beers,... (read more)
Lee Ann Womack: All The Trouble Tour - City Winery
March 20, 2018 - New York
Artists don't really make albums like Lee Ann Womack's THE LONELY, THE LONESOME AND THE GONE anymore. Albums that seem to exist separate and apart from any external pressures. Albums that possess both a profound sense of history and a clear-eyed vision for the future. Albums that transcend genres while embracing their roots. Albums that evoke a sense of place and of personality so vivid they make listeners feel more like participants in the songs than simply admirers of them. Anybody who has paid attention to Womack for the past decade or so could see she was headed in this direction. THE LONELY, THE LONESOME AND THE GONE (ATO Records) — a breathtaking hybrid of country, soul, gospel and blues — comes from Womack's core. "I could never shake my center of who I was," says the East Texas native. "I'm drawn to rootsy music. It's what moves me."
Joshua Radin - City Winery
Through March 22, 2018 - New York
Though Joshua Radin enjoyed singing during his childhood, the Cleveland native never intended to be a professional musician. Instead, he studied drawing and painting at Northwestern University, following his college years with stints as an art teacher, screenwriter, and art gallery employee. Eventually, Radin took a stab at songwriting and played one of his earliest compositions, "Winter," for his friend Zach Braff. The burgeoning actor/director took an immediate liking to the song, and "Winter" eventually found its way onto Braff's hit television show Scrubs in early 2004. After fans began to request more of his music, Radin decided to pursue a songwriting career and signed with Columbia Records, which issued his debut album, We Were Here, in 2006. Radin relocated to Los Angeles and aligned himself with the Hotel Cafe, a unique Hollywood venue specializing in performances by singer/songwriters. He soon found himself playing national tour dates with a number of Hotel Cafe regulars, including Ingrid Michaelson, Sara Bareilles, and Meiko. Meanwhile, he issued a pair of digital EPs while readying the release of his sophomore album, Simple Times, which arrived in late 2008. The albu... (read more)
The Rubens - Mercury Lounge
March 23, 2018 - New York
The Rubens are a five-piece alternative rock band originally from Menangle, New South Wales. The band comprises the three Margin brothers, Zaac, Sam and Elliott, and friends Scott Baldwin and William Zeglis. Their debut self-titled album The Rubens gained them domestic success with it reaching No. 3 on the ARIA Charts and being nominated for a J Award for Album of the Year.[1]
GO 90s with The Fresh Kids of Bel-Air - Le Poisson Rouge
March 23, 2018 - West Village
The Fresh Kids of Bel-Air official site | The Fresh Kids of Bel-Air on Facebook | The Fresh Kids of Bel-Air on Instagram | #freshkidsofbelair The Fresh Kids of Bel-Air are seven NYC-based musicians who have come together to put on the dopest live 90s show in the city. Every Friday night at Le Poisson Rouge the Fresh Kids take the stage and perform the hits you loved when you were still rocking butterfly clips and feeding your Furby. But the band doesn't stop at Fridays on Bleecker Street, they are taking the COUNTRY by storm, playing legendary venues like The Capitol Theatre, The Paramount on Long Island, The Howard Theatre in DC, Brooklyn Bowl, Union Transfer in Philly, Baltimore Soundstage and more! Seriously, they are all that and a bag of chips!
Back To The Eighties Show with Jessie's Girl - Le Poisson Rouge
March 24, 2018 - West Village
Jessie's Girl official site | Jessie's Girl on Facebook | Jessie's Girl on Instagram | #jessiesgirlnyc This amazing 7-piece band brings back the '80s like no other, performing all the greatest hits live! JESSIE'S GIRL's primary line-up includes a team of NYC's top rock and pop vocalists: Up-and-coming superstar Jenna O'Gara, Off-Broadway's Chris Hall and renown "Sting" impersonator Mark Rinzel. They are backed by one of the tightest bands in the city comprised of 20+ year veterans of the NYC music scene: Eric Presti on guitar, Sky on keys, Drew Mortali on bass, and Michael Maenza on drums, each with dozens of credits performing with authentic 80's icons who made the music famous to begin with! In fact, BRET MICHAELS, MC HAMMER, COLIN HAY from MEN AT WORK, TIFFANY, DEBBIE GIBSON, TAYLOR DANE, MIKE SCORE from A FLOCK OF SEAGULLS, TONE LOC, ROB BASE and many more have all performed at the BACK TO THE EIGHTIES SHOW.
Robbing Johnny Ransom Pier - Mercury Lounge
March 25, 2018 - New York
The Harlem-based band formed in 2014 while Pat was putting out rap music with Analog Rascals and John was doing solo singer/songwriter gigs in NYC. They started writing and playing parties as a duo. Jordan joined the band in early 2015 after graduating from Berklee College of Music and starting his masters in percussion at NYU. His use of acoustic percussion and electronic beats made the sound hit harder. Add Pat's high school bandmate, Evan Harris, on electric guitar and Jordan's Berklee class mate, John MaHoney, on the bass, and a full band was built around the raw tunes. Their debut release, Cynical Son EP, is available online everywhere. Ransom Pier's music offers listeners a combination of potent lyricism and technical prowess that places them firmly among the highest echelon of young acts along the Eastern seaboard. Their brand of rock draws unabashedly on the roots of the American songbook - from Dylan to Motown - with an ear to the future, and has been compared to a darker, edgier Lake Street Dive.
The English Beat - City Winery
Through March 26, 2018 - New York
The English Beat is a band with an energetic mix of musical styles and a sound like no other. The band's unique sound has allowed it to endure for nearly three decades and appeal to fans, young and old, all over the world. When The English Beat (known simply as The Beat in their native England) rushed on to the music scene in 1979, it was a time of massive social and political unrest and economic and musical upheaval. This set the stage for a period of unbridled musical creativity, and thanks in large part to the Punk movement and it's DIY approach to making music, artists like The Beat were able to speak out and speak their mind on the news of the day, as in "Stand Down Margaret", things that mattered to them and the youth culture, as in "Get A Job", and universal matters of the heart and soul, as in their classic hits "I Confess" and "Save It For Later". The original band consisted of singer-songwriter Dave Wakeling on vocals and guitar, Andy Cox on guitar, David Steele on bass, and Everett Morton on drums – later additions Ranking Roger (toasting) and foundational First Wave Ska legend Saxa (saxophone) completed the outfit. The band crossed over fluidly between soul, reg... (read more)
Looking for Free Group Planning Services?
Get free advice on planning your group's trip to New York.
MORE Activity Planner ARTICLES
RESTAURANTS

Beer hall casual meets craft cocktails with a healthy dose o...

THEATER

A new musical following a wannabe rock star who poses as tea...

SHOPPING

Specializing in the great vineyards of California, France, A...

SIGHTSEEING

A state-of-the-art Coney Island amusement park that's home t...