While no one wants it to rain when going on vacation, sometimes it just can't be helped, even on the temperate streets of New York City. While you can't control the weather, you can control what to do with your time. Here are five alternative activities that will entertain for hours on end—indoors! 
1. Cinephiles: Enjoy a Movie at AMC Village 7 
With roomy seats and state-of-the-art sound, going to a movie theatre can be a cozy, rainy day option. You get to rest your feet a bit while still being entertained; sometimes you can even splurge for 3D effects. My favorite cinema is located in the East Village. Admittedly AMC Village 7 is a smaller cinema but, it shows all the big movies, and has super comfortable reclining seats.


2. Rainy Day at the Museum: American Museum of Natural History
The American Museum of Natural History is my favorite NYC museum, great for all ages! They have one of the greatest dinosaur fossil collections in the world, including the remains of the Titanosaur, aka, Patagotitan mayorum (named Aug. 2017), that's 122 feet long!  Next door at the Rose Center for Earth and Space, Hayden Planetarium Space Theater (admission ticket gives you access to both) experience a night under the stars in their Space Show, Dark Universe*, narrated by Neil deGrasse Tyson (*ticket for show separate.)  
3. Bibliophiles: The Strand, then the New York Public Library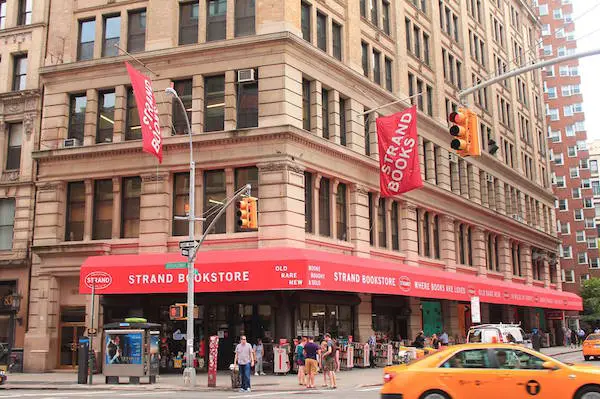 Another great rainy day option? Check out The Strand, one of the city's beloved independent bookstores, located by Union Square. The Strand has been around since 1927 and offers a selection of more than 2.5 million used, new, and rare books. Then, hop the subway from Union Square up to Bryant Park and head on over to New York Public Library, to read your new find in one of their massive public reading rooms. Click here for info on more NYC bookstores.
4. Shopping at The Shops at Columbus Circle
An obvious option for when it is raining and nasty outside is going shopping, but where? I recommend taking a cab or the subway up to The Shops at Columbus Circle for some afternoon shopping, with more than 50 retails shops. They even have an Amazon Books storefront now, for your added shopping pleasure!
5. Check out a Broadway Show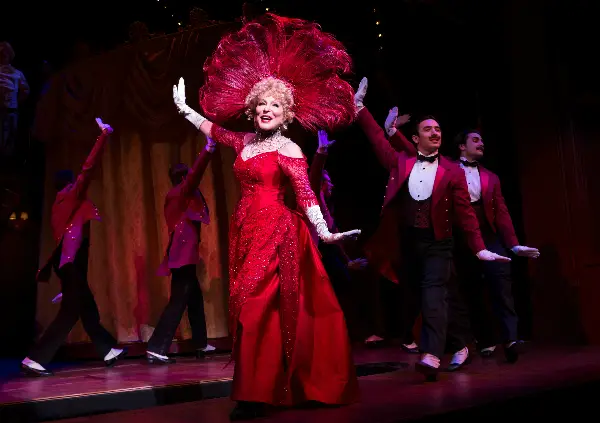 Julieta Cervantes
Finally, you're in New York City. Better celebrate by a splurging on seeing a Broadway show! If you haven't seen one, you don't want to miss out. And there are so many shows to pick from! New entries this fall include Carousel, Glenda Jackson & Laurie Metcalf in Three Tall Women, To Kill A Mockingbird, with a screenplay written by Aaron Sorkin, the hilarious Book of Mormon, Hello, Dolly, starring Bette Midler and Bernadette Peters (starting Jan. 20), and more. Other long-running Broadway hits to check out include Wicked, Chicago, and The Lion King.
---
About the author: Nina is the Engagement and Corporate Communications Analyst for RentHop, a national apartment rental site based in New York City. She moved overseas from Norway three years ago and has since been living and working as an expat in New York, enjoying everything the city has to offer.