Once autumn arrives, many foodies and flavor enthusiasts start looking forward to the spiced flavors of the season. It seems like every restaurant and bar venue in Manhattan—from the casual to the posh—start to unveil autumn menus, which introduce an array of fun fall flavors. Suddenly food and drinks are awakened with the taste of pumpkin spice, a dash of cinnamon, the taste of apples, and more. Here are a few destinations that celebrate the flavor of pumpkin.
Heartland Brewery

Heartland Brewery has been brewing New York's freshest craft beers since 1995, with three convenient locations across midtown. Grab an award-winning pint of one of six classic brews, or a seasonal favorite like fall's Smiling Pumpkin Beer, made with honey-roasted pumpkins and simmered with ginger, cloves, cinnamon, and nutmeg. This sweet and spicy harvest treat goes down well with Heartland's seriously good grub. Empire State Building: 350 Fifth Ave., 212-563-3433; Midtown West: 625 Eighth Ave., 646-214-1000; Times Square: 127 W. 43rd St. 646-366-0235, heartlandbrewery.com
Flatiron Hall

Flatiron Hall is the quintessential New York City beer hall, featuring a 25-foot Victorian style bar with antique glass arches and an array of vintage chandeliers and old school décor. In addition to Classic Pumpkin Ale, this year don't miss Imperial Pumpkin Ale, a bolder (8.5% abv) version of the seasonal favorite. It pairs especially well with Executive Chef Richard Pietromonaco's new appetizer, Maple Bacon Pumpkin Wontons. Both are available for a limited time only at Flatiron Hall. 38 W. 26th St., 646-790-3200, flatironhall.com
Caffe Palermo

Caffe Palermo is known as the home of the "Cannoli King," and this Little Italy favorite holds up its regal reputation all year round. Autumn finds the sweet cream and crisp crunch combination of these legendary cannolis enhanced with a seasonal pumpkin twist. 148 Mulberry St., 212-431-4205, caffepalermo.com
12 Corners Coffee
This Lower East Side hangout serves up some yummy fall themed beverages, which are offered both hot or cold. The hot drinks menu and the chilled iced drinks menu both offer their own enticing rendition of a pumpkin pie latte. A cozy interior with warm colored hues makes 12 Corners a great destination for unwinding or sharing some leisure time with friends. 121 Mott St., 212-625-8888, 12cornerscoffee.com
Alice's Tea Cup
An ideal place to enjoy tea time, this whimsical literary-themed shop offers a host of fine teas of all flavors, as well as scones and sandwiches. Hungry? Dig into one of Alice's delish pumpkin scones. The charming tea spot will also introduce special pumpkin treats especially for fall. There are several locations, which include 102 W. 73rd St., 212-799-3006, alicesteacup.com
Fat Witch Bakery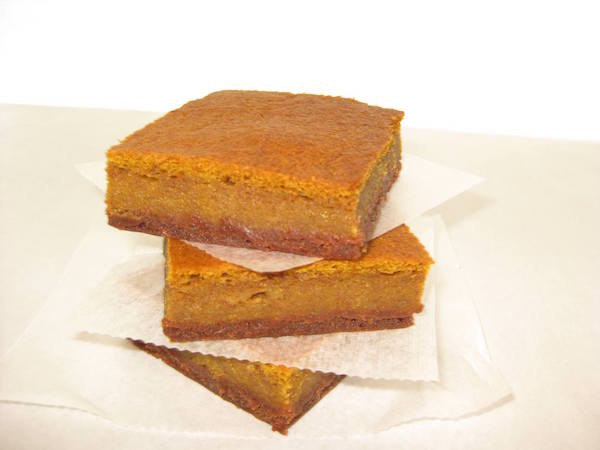 Pumpkins and witches are synonymous with fall. The Fat Witch Bakery in Chelsea, which is known for its legendary brownie, has unveiled a tasty pumpkin flavored brownie. Indulge in this fall flavor or sample one of the Fat Witch's other ultra-rich brownies, which are offered in both traditional and bite-sized versions. Chelsea Market, 75 9th Ave., 212-807-1335, fatwitch.com
L'Arte Del Gelato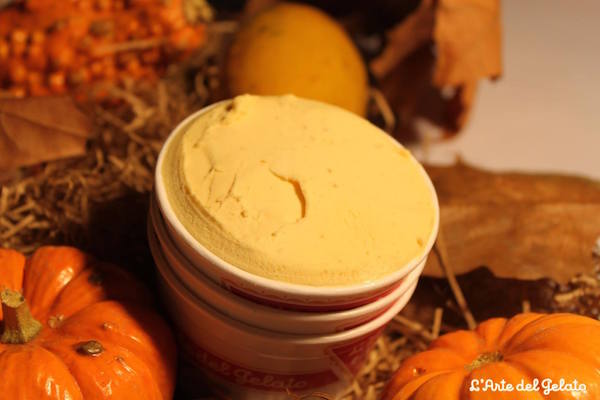 Bringing a high level of artistry into ice cream, artisanal gelato destination, L'Arte Del Gelato creates its sweet delicacies in the tradition of Italy. It crafts a fresh, all-natural gelato product made from only high quality ingredients. L'Arte also includes a seasonal menu. For fall, the masters behind this gelato spot offer a smooth pumpkin gelato. Chelsea Market, 75 9th Ave., 212-366-0570, lartedelgelato.com
Upright Brew House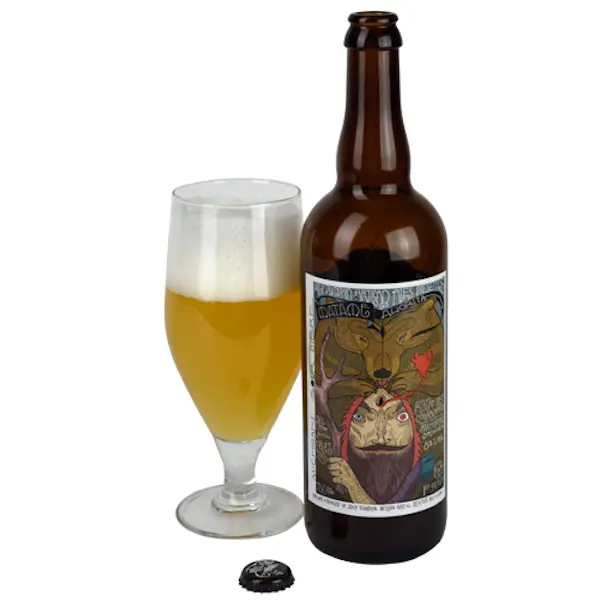 Try the Jolly Pumpkin Matame Ahorita at the Upright Brew House.
There are lots of innovative varieties of beer on the menu at American brewpub Upright Brew House. The mix includesAnchorage/Jolly Pumpkin Matame Ahorita, as well as a host of other fun flavors. Also ideal for fall is the Against The Grain/DeMolen Bo and Luke—a rich, smoky, complex beer with a bourbon-like character that boasts the flavors of caramel, vanilla, and spice. Known for its local craft beers, this hotspot also serves breakfast, weekend brunch, and dinner. 547 Hudson St., 212-810-9944, uprightbrewhouse.com