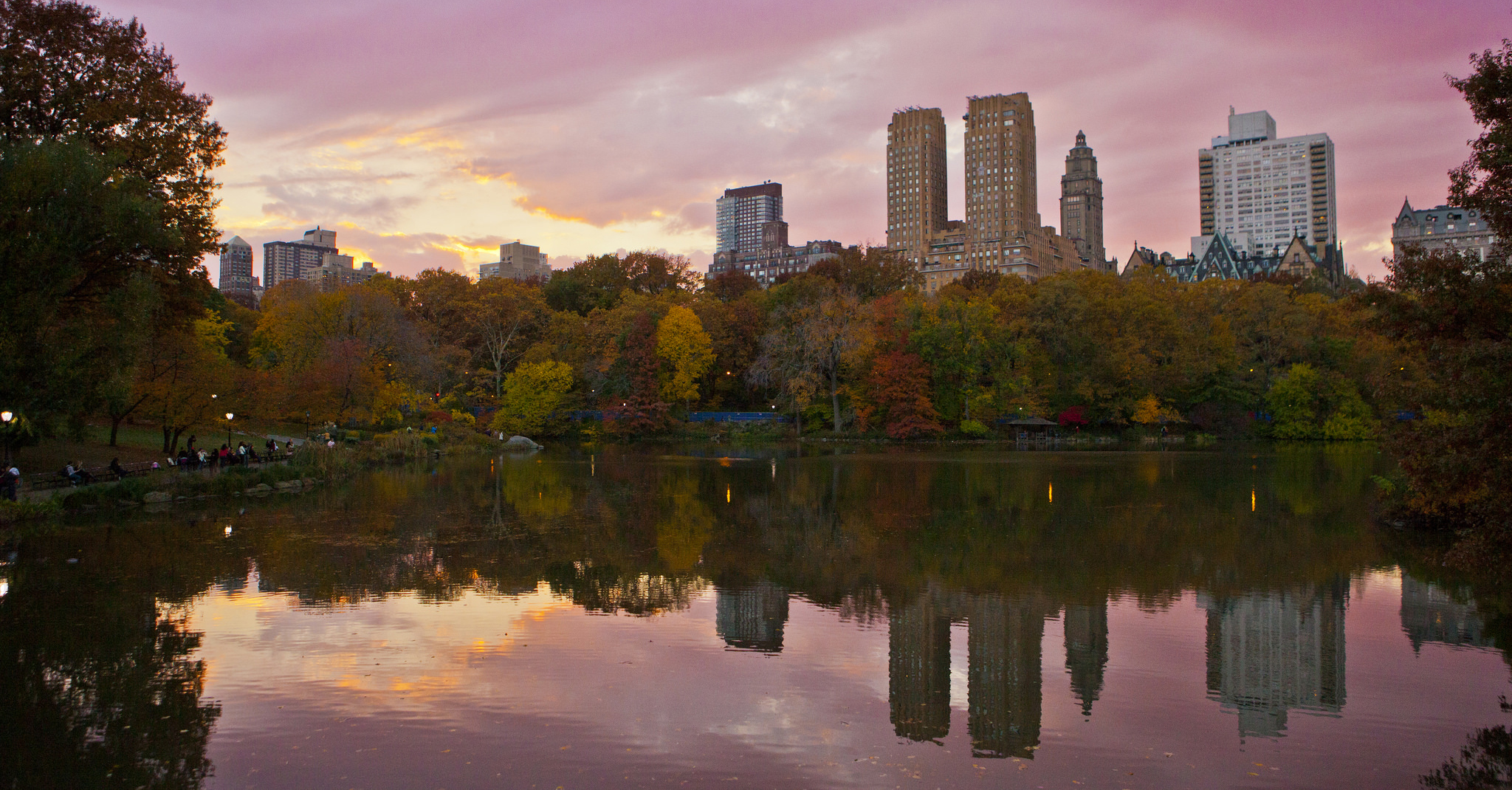 Photo: Anthony Quintano/Flickr

There's always something going on in the world's captial, and City Guide has rounded up the best random happenings in New York City this weekend for those looking to do something a little out of the ordinary. You never know what you'll find going on in the city's many neighborhoods on the weekend, but you'll definitely find something, however miscellaneous it may be.


Happy Hour - The PIT Underground
June 22, 2018 - New York
Show up ready to be challenged, meet new people, and improvise! This jam will get you ready for the next level of improv while being the perfect pregame to your weekend. There are four rotating formats with different hosts.
Friday Night Poetry Slam - Nuyorican Poets Café
June 22, 2018 - Manhattan
Come check out the Nuyorican's most popular weekly event! Watch professional poets perform and our Wednesday night Slam winners spit! Judges of our Friday Night Slams are 5 randomly chosen members of our audience (in other words, it could be you!). $13 General admission at the door (a line forms outside an hour before admittance, general admittance starts at 10pm). Tired of waiting on line? Buy VIP Tickets online and mingle with da poets! $25 VIP admission (online only). Arrive at the Main Entrance (and not in the line) by 9:30pm SHARP!
MATINEE PRIDE: MAIN EVENT - Highline Ballroom
June 22, 2018 - New York
The MAIN EVENT of PRIDE is back with the return of MATINEE. DJs NINA FLOWERS and PHIL ROMANO bring the beats to famed Highline Ballroom, featuring a custom sound and 3D LED installation that will blow your mind.
Broadway Sessions - Laurie Beechman Theatre
Through June 22, 2018 - New York
Every Thursday night, as the curtains fall on Broadway, Host BEN D (from Broadway's Wicked, Aida and Footloose) and his crew of amazingly talented folks welcome a new Broadway cast to perform in this fun and zany musical theater variety show. Get up close and personal with Broadway's brightest as the stars bare their souls, interact with the crowd and celebrate all things BROADWAY.
Lucky Cheng's Drag Cabaret Restaurant & Bar Presents: Drag Dinner featuring Adriana Trenta - Stage 48
June 23, 2018 - New York
Join us Saturday, June 23rd when Adriana Trenta is our Special Guest on the Lucky Cheng's stage!
Teaze Her - The DL
June 23, 2018 - New York
In collaboration with HER, the leading lesbian, bisexual and queer focused dating app, Teaze HER is NYC Pride's day-into-night party following the annual Dyke March. After a successful year at a new rooftop location with celebrity performances, memorable experiences, and much more, we continue to grow our largest female identified Saturday event to celebrate Pride in a big way! DJ line-up: To be announced in early 2018 All proceeds from Teaze benefit NYC Pride other free events such as the March, PrideFest, Family Movie Night, Youth Pride and more! Additionally, proceeds from Teaze go to benefit other local LGBT community organizations. Must be 21 or older to attend.
Cradle-Con - A Comic, Collectible & Pop Culture Con - Cradle of Aviation Museum
June 23, 2018 - Garden City
The Cradle of Aviation is proud to unveil an event that is a pure celebration of all things comic book culture. It is a new opportunity for readers to meet and greet their favorite comic book creators, for collectors on the hunt for those elusive rare books and toys, and for cosplayers to show off some of their best work. This is a spectacular new experience for fans of all ages to gather, socialize, and be passionate about what they love. This is Long Island's brand new premier comic convention created by fans, for fans. This is...Cradle-Con.
Watson Adventures' Secrets of Central Park Scavenger Hunt - Central Park
June 23, 2018 - New York
See the best of Central Park and discover places you might otherwise never find on this unique scavenger hunt. Highlights include a bird sanctuary (find out why birds won't go near it), the Carousel, the Dairy, Strawberry Fields (almost named for Bing Crosby!), the Sheep Meadow, Tavern on the Green, the Mall, and the Bethesda Fountain. Along the way, you'll uncover hidden messages, secret symbols, writing in the sky, movie and TV locations, hidden history and Balto the wonder dog. Advance purchase is required.
Trigger Play - Pine Box Rock Shop
June 23, 2018 - Brooklyn
Trigger Play is a monthly comedy show featuring diverse lineups of NYC's best up-and-coming comics. Produced by Amanda Kay Holstien and Pranav Behari.
Prospect Park Soiree - Prospect Park
June 23, 2018 - Brooklyn
Atlas Obscura is a proud partner of this event, presented by Prospect Park Alliance. On Saturday, June 23, Prospect Park Alliance will host its second annual Prospect Park Soiree —a magical, one-night-only celebration in Brooklyn's Backyard. Prospect Park Alliance provides the entertainment and the breathtaking setting, while guests gather with thousands of park lovers in festive attire, prepare a delicious feast, bring their favorite bottle of wine, and then dine and dance under the stars in one of the Park's most scenic locations, the Peninsula. Guests are encouraged to show off their creativity with a show-stopping topper—a fabulous hat or headpiece of your choosing—as well as table décor that celebrates the beautiful surroundings. Once gathered, we invite you to raise your glass in a toast to Brooklyn's Backyard.
Murder Mystery Dinner - Historic Huguenot Street
Through June 23, 2018 - New Paltz,
Take a step back into the not-so-distant past and rediscover the Old Fort Restaurant on Huguenot Street. Elsie Oates, proprietor of the Old Fort from 1937 to 1971, invites you to join her for an evening of mystery theatre and classic dishes by chef Alice Crans.
AIA Conference on Architecture 2018: Blueprint for Better Cities - The New School
Through June 23, 2018 - New York
At A'18, some of the most creative architects, designers, and firms will share how they're creating their own blueprint and making a difference in cities all over the world, from London, Arkansas to London, England. Better by design It's time to think more critically about health and resilience, about taking care of each other and the environment, and about solving for "X," all through the lens of what we build—and what we don't. Architects are right in the middle of it, making cities large and small—the superblocks, the micro-communities, and everything in between—better by design.
Unity of New York Sunday Service - Symphony Space
June 24, 2018 - New York
Unity of New York is a joyful, diverse, and welcoming spiritual community that honors all paths to God. Their mission is to serve the NYC community through spiritual teaching, music, prayer and outreach. They come together at their weekly Sunday Celebration Services (11am, right here at Symphony Space) to discover the power within all to unleash divine potential, know Oneness with God and each other. Unity affirms the power of prayer and the power of thoughts to create our own reality, helping people experience a stronger connection with God every day. Come for the Music... Stay for the message!
The March - NYC pride
June 24, 2018 - New York
Out in the streets for the biggest Pride celebration in the world! The first March was held in 1970 and has since become an annual civil rights demonstration. Over the years, its purpose has broadened to include recognition of the fight against AIDS and to remember those we have lost to illness, violence and neglect. The March is a celebration of our lives and our community. In 2017, we were joined by over 450+ unique marching contingents, representing a vast array of nonprofits, community organizations, corporate partners, small businesses, political candidates and activists! With over 110 floats making the trek down Fifth Avenue, last year's March was one of the largest and most exciting in history. Don't miss the live broadcast of the 2018 NYC Pride March on ABC7 from 12 p.m. to 3 p.m. on June 24. Viewing The March is free and open to the public. No tickets necessary.
Smorgasburg Prospect Park - Prospect Park Alliance
June 24, 2018 - Brooklyn
Smorgasburg, the celebrated open-air food fair presented by Brooklyn Flea in partnership with Prospect Park Alliance, returns to Prospect Park this spring! On Sundays from April through October, over 100 local and regional food purveyors will gather on Breeze Hill to offer a range of cuisines.
The Telephone Show - The PIT Loft
June 24, 2018 - New York
Patrick Keene hosts a show inspired by Chicago's Mullaney Chain, where improvisers call each other one by one to form a team! No one knows what the line-up will be! $1 for both the audience and participants!
GallopNYC Ride with Pride Horse Show - GallopNYC
Through June 24, 2018 - Brooklyn
GallopNYC awards every rider a Blue Championship Ribbon at our annual Ride With Pride Horse Show, celebrating their hard work and perseverance. They and their families are so very proud! This year, our Ride With Pride Horse Show will take place over two weekends. On Sunday, June 17, Father's Day, more than 50 riders will demonstrate their achievements in Central Park. On Saturday and Sunday, June 23-24, we honor our riders with a fun-filled day of riding at GallopNYC Sunrise Stables. All of our riders receive a Blue Ribbon either at our Horse Show or on their last day of therapeutic riding lessons.
Tropical and Champagne Yacht Party - Skyport Parking
Through June 24, 2018 - New York
Renegade Craft Fair - Brooklyn EXPO Center
Through June 24, 2018 - Brooklyn
Renegade Craft is the world's largest curated showcase of independent craft and design. Renegade is the farthest reaching craft showcase in the world and attracts 300,000 attendees annually across multiple events in 12 major cities in the U.S. and U.K., including Chicago, New York, San Francisco, Los Angeles, Austin, Portland, Seattle, Denver, Miami, Boston, Detroit, and London.
Torture Garden - Capitale
Through June 24, 2018 - New York
New York fantasy architects Dances of Vice and Company XIV prepare to round off Pride Week 2018 with a fetishistic midsummer bacchanalia in collaboration with TORTURE GARDEN, the world's largest fetish nightlife brand and top latex fashion label, at iconic New York City landmark, Capitale.
Long Island FunFest - Suffolk County Community College
Through June 24, 2018 - Brentwood
This family-friendly annual event features live music, circus thrill shows, old-time sideshow acts, fireworks, favorite fair food, midway rides and games, and more. Included with admission are concerts by Frankie Justin (June 15), La Elegancis de la Salsa (June 17), Frank Latorre and The King Beez (June 19), Beatles tribute band Penny Lane (June 20), Keith Anderson (June 22), Mariachi Sol Mixteco (June 24) and many other acts. Also free with admission are Saturday night fireworks displays; the Pirates of the Colombian Caribbean Aerial High Wire Thrill Show; interactive live Butterfly Encounter; a petting zoo; and the World of Wonders, featuring fire eaters, sword swallowers, knife throwers, snake charmers and more under the big top and Houdini-style escape artist shows. FunFest admission is $5 and free for children under 36 inches tall. Unlimited ride wristbands (for riders 36 inches or taller) are $30. Ride tickets are $1.50 each, $25 for 20 tickets, or $50 for 50 tickets plus 1 free ride. (Rides take 2 or more tickets each.) Visit the website for daily specials and advance savings on rides and admission. FunFest hours are 4 to 11 pm Monday - Friday and noon to 11... (read more)
Dancing on the Surface: Small Scale Glass & Metal, a collaboration with Brooklyn Metal Works - UrbanGlass
Through June 26, 2018 - Brooklyn
Students will learn to use the lathe, flat wheels, sanding belts, and dremels to achieve texture and a variety of finishes, as well as practical applications in preparing glass to be joined with metal. The BKMW section of this course will teach metal fabrication techniques to create settings for the carved glass objects. The focus will be on jewelry applications, specifically pendants, though students may apply these techniques to create small scale sculptures. Processes will include sheet metal and wire manipulation, sawing, filing, surface embellishments, and finishing in the metal. Both cold connections and high temperature silver soldering will be taught. Students will learn how to rivet glass with metal, solder metal in close proximity of glass, create tab settings in sheet metal, and create modified prong settings for more complex and clean designs.
Transplants: Greek Diaspora Artists - John Jay College of Criminal Justice
Through June 27, 2018 - New York
The Code Switch: Improv exploring how we communicate - Caveat
Through June 29, 2018 - New York
Code Switching is the process of shifting from one linguistic code (a language or dialect) to another. We use code switching to shape and maintain our sense of identity. This is especially true with minority groups. Come share with us how you code switch and we will make a comlete show exploring all possibilities that can emerge from your shifting worlds. This is The Code Switch. This show was created from an All Person of Color Improv Class Directed by Lou Gonzalez so you know it's gonna be Lit as Hell!
2018 Grant for Visual Storytelling on Climate Change - United Photo Industries
Through June 29, 2018 - Brooklyn
United Photo Industries and Visura are honored to announce the results of the 2018 Grant for Visual Storytelling on Climate Change.
Noise-Making Sleepbuds at Bose - The Shops at Columbus Circle
Through June 30, 2018 - New York
Experience the newly released Bose Noise-Making Sleepbuds to improve the way you sleep.
National Geographic Encounter: Ocean Odyssey - National Geographic Encounter
Through June 30, 2018 - Times Square
Through ground-breaking technology, audiences will go on a digital "underwater" dive and come face-to-face with life-size photo-real versions of some of the largest and most interesting creatures of the sea at this one-of-a-kind immersive entertainment experience. This is a walk-through experience and lasts approximately 90 minutes.
Workout with New York Running Company - The Shops at Columbus Circle
Through June 30, 2018 - New York
Mondays: Sexy Pace at 6:30pm 3-4 Mile Easy Conversation Pace Run Wednesdays: Wildcard Wednesdays at 6:30pm 3-4 Mile Run Followed by a Surprise Workout Wednesday, June 13th Workout Wednesday at 6:30pm Track Style Workout Fridays: Morning Miles at 7:00am 4-5 Mile Run, Different Routes Every Week Saturdays: Long Steady Distance at 9:00am Two Group Runs, 13 Miles or
This Ain't No Disco - Atlantic Theater Company: Linda Gross Theater
Through July 01, 2018 - New York
World Premiere Musical THIS AIN'T NO DISCO Musical & Lyrics by STEPHEN TRASK & PETER YANOWITZ Book by STEPHEN TRASK & PETER YANOWITZ and RICK ELICE Directed by TRIP CULLMAN Linda Gross Theater, 336 West 20th Street Set against the grit, the garbage strikes, the graffiti of 1979 New York City, This Ain't No Disco tells the story of drifters and dreamers searching for their place in the night world of Studio 54 and Mudd Club. In their uptown/downtown quest for revelry and kinship, every decision is fateful in a city where one's fate can turn on a dime bag. An electrifying new musical from composer/lyricist of Hedwig and the Angry Inch, Stephen Trask, along with Peter Yanowitz (The Wallflowers), directed by Trip Cullman (Atlantic's I'm Gonna Pray For You So Hard, Broadway's Six Degrees of Separation). "Trask's songs have everything: melody, swagger, piano, wit, electric guitar, harmony, fun, angst, a little filth. The band, [Yanowitz & co], combine the look of old-school glam and punk with the one thing the genre currently lacks: youth." – The New Yorker
Branded Content - Pine Box Rock Shop
Through July 07, 2018 - Brooklyn
BRANDED CONTENT ™ is a monthly variety show hosted and curated by Simone Norman and Jackson Fisher; featuring stand up, improv, and messages from our corporate sponsors! Each month we'll give our favorite comedic performers a chance to showcase their talents and #promote their favorite #brands. Maybe one day our sponsors will finally return the favor.
Demian DinéYazhi' and R.I.S.E.: Radical Indigenous Survivance & Empowerment: A Nation Is a Massacre - Pioneer Works
Through July 08, 2018 - Brooklyn
Join us as we celebrate the opening of Demian DinéYazhi' and R.I.S.E.: Radical Indigenous Survivance & Empowerment: A Nation Is a Massacre on view in our third floor galleries from May 17 – July 8 2018. In A Nation is a Massacre, the first New York institutional solo exhibition by artist and activist initiative R.I.S.E.: Radical Indigenous Survivance & Empowerment and Demian DinéYazhi', its founder, provides a space aimed at creating awareness about ongoing inhumane acts of settler-induced violence against Indigenous bodies.
Set the Stage (Ages 7 – 12) - The Art Garage
Through July 17, 2018 - Cooperstown
A unique summer camp where young creatives learn about all aspects of theatre. From set design to writing and performance, students will use their imagination and work together to create their own production. An exciting multidisciplinary experience, SET THE STAGE gives youth the opportunity to explore their talents in a fun and inspirational environment.
Storytime and Singalong for Kids - Housing Works - Bookstore Cafe
Through July 25, 2018 - New York
Join Ingrid Running for reading, singing, and dancing appropriate for kids 3 and under and their caretakers. $5 per family at the door.
Forever Young - Empire City Casino
Through July 25, 2018 - Yonkers
Empire Club Members 55+ earn 10 Empire Points playing any slot machine on Wednesdays to receive $10 Free Play and Free Valet.
PABLO DONA - Unix Gallery
Through July 28, 2018 - New York
8ight For 8ight - Empire City Casino
Through July 30, 2018 - Yonkers
Empire Club Members earn 8 Empire Points playing slot machines to receive $8 Free Play. Enjoy $8 drink specials in the lounge. $8 frozen cocktails in Dan Rooney's and $8 food special in the food court.
Fantastic $15 - Empire City Casino
Through July 31, 2018 - Yonkers
Empire Club Members earn 15 Empire Points playing slot machines to receive $15 Free Play! Free Play can be redeemed at any Promotions Kiosk. One per Empire Club Member per promotional day. Plus: Enjoy $5 Bacardi drink specials in the Entertainment Lounge from 5pm-10pm and live music from 8pm-10:30pm.
Little Rock - Sheen Center for Thought & Culture
Through August 05, 2018 - New York
This docudrama with music chronicles the true story of nine brave students poised to integrate the formerly all-white Little Rock Central High School. At the dawn of the civil rights movement, three years after Thurgood Marshall successfully litigated the 1954 Brown v. Board of Education Supreme Court case, Little Rock, Arkansas became ground zero in the fight to integrate public schools across America. Through a series of events and with the aid of an emerging technology called television, living rooms across the world would witness a real life drama featuring a brave and stalwart group of black teenagers, who would become known as The Little Rock Nine, along with a supporting cast including a defiant Governor, a resolute President Eisenhower, and 11,000 federal and state troops. Integrating Little Rock Central High School would become an important and dramatic prerequisite step in implementing the new federal law. Successfully completing the school year would become its ultimate test. N.B. Strong language To receive and email alert when tickets go on sale, sign up here!
A Light on the Path to Inner Wisdom with Scott Tusa - Tibet House US
Through August 06, 2018 - New York
Starting in April, Scott Tusa will be in residence to guide and help launch a twelve week practicum focused on developing a personal relationship to the Buddhist path. Through a combination of experiential learning and meditation, the series will explore the intersections of core Buddhist principles and our everyday lives, where integrative practices meet our own inner potential. Along with weekly teachings and discussions, each four week module will include readings and practice recommendations to support participants in both their understanding and personal paths. We hope you can join us for this exciting new series, and please stay tuned for more information! Scott Tusa is a Buddhist teacher based in Brooklyn, New York. He teaches meditation and Buddhist psychology nationally and supports Tsoknyi Rinpoche's Pundarika Sangha as a practice advisor. He trained in Buddhist philosophy and meditation with some of the greatest living masters since his early twenties, including Lama Zopa Rinpoche, Tsoknyi Rinpoche, and Tulku Sangag Rinpoche. Ordained by His Holiness the Fourteenth Dalai Lama, he spent nine years as a Buddhist monk, with much of that time engaged in solitary meditatio... (read more)
Summer Camp Series! - UrbanGlass
Through August 11, 2018 - Brooklyn
UrbanGlass offers summer classes in a variety of glassmaking techniques designed for young artists. These workshops introduce students to this unique material and expand the breadth and depth of their art making activities.
Being: New Photography 2018 - The Museum of Modern Art
Through August 19, 2018 - Manhattan
Every two years, MoMA's celebrated New Photography exhibition series presents urgent and compelling ideas in recent photography and photo-based art. This year's edition, Being, asks how photography can capture what it means to be human. At a time when questions about the rights, responsibilities, and dangers inherent in being represented—and in representing others—are being debated around the world, the works featured in Being call attention to assumptions about how individuals are depicted and perceived. Many challenge the conventions of photographic portraiture, or use tactics such as masking, cropping, or fragmenting to disorient the viewer. In others, snapshots or found images are taken from their original context and placed in a new one to reveal hidden stories. While some of the works might be considered straightforward representations of individuals, others do not include images of the human body at all. Together, they explore how personhood is expressed today, and offer timely perspectives on issues of privacy and exposure; the formation of communities; and gender, heritage, and psychology. Exploring new ground and the many forms that the photographic image can take, ... (read more)
Healthy on the Hudson — Fitness with Lululemon - Pier 25 at Hudson River Park
Through September 12, 2018 - New York
Take your workout to our waterfront with Healthy on the Hudson! This FREE exercise series returns for our 20th Anniversary season, giving you opportunities to get fit in your Park every Monday, Wednesday and Thursday all summer long. Every Wednesday from May 23 through in September 12 from 6:30 – 7:30 PM, join us on Pier 25 for a dynamic variety of fitness classes provided in partnership with lululemon! Try different workouts and challenge yourself all summer long!
Healthy on the Hudson — Yoga - Pier 46 at Hudson River Park
Through September 13, 2018 - New York
Take your workout to our waterfront with Healthy on the Hudson! This FREE exercise series returns for our 20th Anniversary season, giving you opportunities to get fit in your Park every Monday, Wednesday and Thursday all summer long. Every Thursday from May 24 through in September 13 from 6:30 – 7:30 PM, join us for Yoga at Pier 46 in partnership with Shape Up NYC! Enhance your yoga practice with skilled instructors and a rejuvenating river view. Bring your own mat!
Georgia O'Keeffe: Visions of Hawai'I - The New York Botanical Garden
Through October 28, 2018 - Bronx
Pioneering American modernist Georgia O'Keeffe (1887–1986) conveyed a distinct sense of place with innovative depictions of her surroundings, from stark New Mexican landscapes to New York cityscapes. Yet flowers and plants were subjects that engaged O'Keeffe throughout her career. Curated by Theresa Papanikolas, Ph.D., of the Honolulu Museum of Art, this landmark exhibition will offer a rare focus on 20 of O'Keeffe's depictions of Hawai'i from a nine-week sojourn in 1939 while on commission to produce images for a Hawaiian Pineapple Company promotional campaign. A lush exhibition in the Enid A. Haupt Conservatory of Hawaiian flora and a stunning display in the LuEsther T. Mertz Library Art Gallery that includes more than 15 of O'Keeffe's Hawai'i paintings—not seen together in New York since their debut in 1940—will spotlight a transformative experience in the legendary artist's life, revealing O'Keeffe's deeply felt impressions and the enduring influence of the Islands' dramatic landscapes and exotic plants.
For Kids: A Closer Look: Georgia O'Keeffe and Hawai'I - The New York Botanical Garden
Through October 28, 2018 - Bronx
Inspired by O'Keeffe's unique style of representing close-up views of flowers and fruit, children will investigate botanical specimens and create art. Play in our Hawai'ian sandscape-a sandbox inspired by O'Keeffe's landscape paintings featuring real shell and rock specimens to uncover. Pot up a tropical ginger cutting to take home and observe its growth!
The Central Park Walking Tour - Manhattan and Beyond Tours llc
Through October 28, 2018 - New York
The Central Park Walking Tour Daily 12pm—2 hours—2 miles—$25/person Gain a complete picture of Central Park's origins, wit-ness its design, experience the cultural influences and feel the calming effect being in nature brings from the hustle and bustle of city life.
The Central Park Walking Tour - Manhattan and Beyond Tours llc
Through October 28, 2018 - New York
The Central Park Walking Tour Daily 12pm—2 hours—2 miles—$25/person Gain a complete picture of Central Park's origins, wit-ness its design, experience the cultural influences and feel the calming effect being in nature brings from the hustle and bustle of city life.