Random Live Music in New York City This Week - May 13-May 20
May 13, 2018 - by CG Directory Editor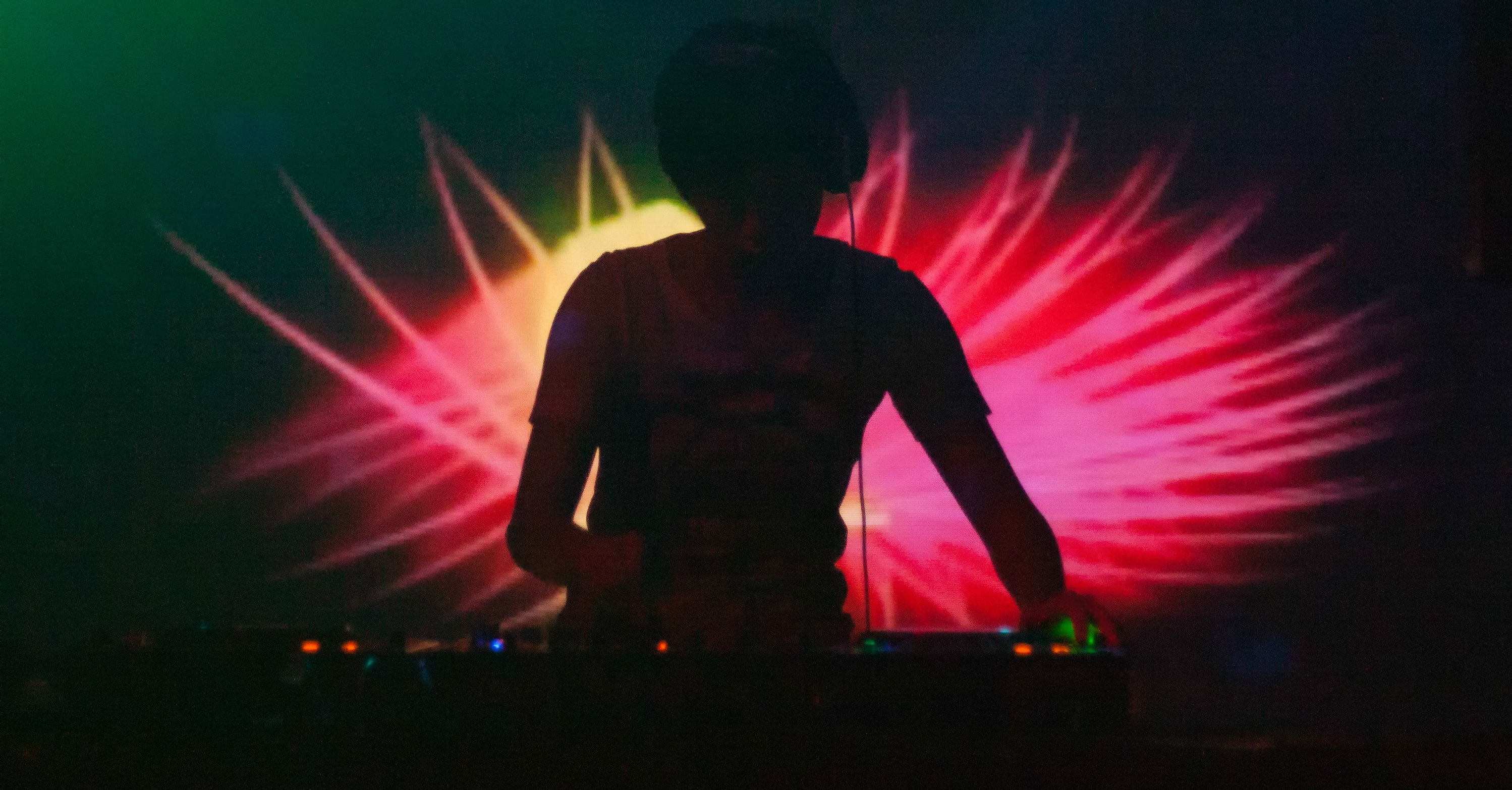 Photo: Flickr/MIXTRIBE

City Guide's complete music listings also have miscellaneous New York calendar items covering other genres of musical performances. Here you can find world music, global beats, DJ and electronic music shows, choirs and choruses, and even more concerts at top venues from Brooklyn to Manhattan to Queens and beyond.


Concert | A Cabaret night - Club Free Time
May 13, 2018 - New York
Rob Gaylard will perform a set of his own songs and Julia Garber will present covers of Carrie Underwood, Ariana Grande, and Selena Gomez songs, and assorted others, ranging from Cole Porter's "So in Love" to Lin-Manuel Miranda's "Burn" from Hamilton.
Concert | The best hits by famous singers - Club Free Time
May 13, 2018 - New York
Concert | The best hits by famous singers
The Noah Racey Project - Symphony Space
May 14, 2018 - Upper West Side
A 1970s commune in the Pacific Northwest hardly seems like the kind of place to spawn Broadway's most innovative song-and-dance man, but that's exactly where Noah Racey (Curtains, Never Gonna Dance, Thoroughly Modern Millie) spent much of his childhood, after his father quit his respectable job and sold their respectable home. Fun? Yes. But that's not the whole story. Working with director Dick Scanlan (Tony-nominated writer of Thoroughly Modern Millie and Everyday Rapture), Racey writes, choreographs and performs a new work exploring the hidden dangers of freedom and what happens when people reject all boundaries to live outside the box. Praised by The New York Times as "an elegant and original character dancer" who creates "first rate choreography," Noah returns to Project Broadway for a wildly entertaining, autobiographical evening of song, dance and spoken word.
Get Schwifty (PIT ATTIC) - PIT Striker Mainstage
May 15, 2018 - New York
It's time to get SCHWIFTY at this Attic Open Mic!
Seth Sikes: The Songs That Got Away - Feinstein's/54 Below
May 16, 2018 - New York
Seth Sikes will return to Feinstein's/54 Below in The Songs That Got Away, an all-new show singing Judy Garland songs he hasn't yet performed in his previous tributes to the legend, plus some that Garland never got the chance to sing herself. Sikes has been performing at Feinstein's/54 Below in a series of consistently sold-out appearances in his critically-acclaimed tributes to Garland (which won a Broadway World Award), Liza Minnelli and Bernadette Peters. The New York Times said of Sikes's debut, "The performance — less an impression of Ms. Garland than an interpretation of her vibrato-heavy method of belting – was a hit." The critics were just as kind for his follow-up show Seth Sikes Sings Liza Minnelli and The New York Post said, "It was a heartfelt concert. Sikes has a heap of fans and his audiences are always tightly packed and brimming with enthusiasm for his booming, jazzy renditions of their favorite songs." Previously best known in the theater as an Assistant Director (on shows like The Band's Visit, The Nance, and Pageant), Sikes will perform with a full band under the direction of Jesse Kissel. The evening will be directed by Eric Gilliland.
VERN hosts: Musical Improv Jam - PIT Striker Mainstage
May 16, 2018 - New York
At the Musical Jam you'll get an opportunity to improvise musical scenes on The Striker Stage! Open to everyone; improvisors, students, house team performers and community members. Hosted by a cast member of #sfw team, VERN, the Musical Jam boasts the musical talents of Dan Reitz on the keys and an hour of fun and laughter. No singing experience needed, come ready to sing your heart out!
Dance Parade New York Press Conference Wednesday, May 16th - New York City Hall
May 16, 2018 - New York
Press Conference held at New York City Hall will introduce leaders in the dance world and announce highlights to come at this year's 12th Annual Dance Parade and Festival WHO: Dance Parade New York Organizers, Supporters and Volunteers. WHAT: Dance Parade New York organizers, supporters and volunteers will rally on the steps of New York City Hall to introduce leaders in the dance world and announce highlights to come at this year's 12th Annual Dance Parade and Festival; the largest dance event in the Northeast. Dance Parade's free annual event, with more than 100,000+ dancers, draws on the city's incomparable and rich diverse dance talent, to feature thousands of dancers from all over the city, and out of town, for a vibrant street parade and dance festival. Grand Marshal, DJ Doc Martin will be in attendance, as well as Tom Finkelpearl, Commissioner of New York City Department of Cultural Affairs, Greg Miller, Executive Director of Dance Parade and Adele Godfrey, Parade Production Lead of Dance Parade. WHERE: New York City Hall City Hall Park, New York, NY 10007 WHEN: Wednesday, May 16th, 2018 at 12:00 noon (Please meet half hour before to allow time for securi... (read more)
The Drinkwater Brothers - The Duplex Cabaret Theatre
May 18, 2018 - New York
Identical twin brothers John and Matthew Drinkwater are Theatre Performance majors at Wagner College and have already in their young careers performed with Tony Winners: Liliane Montevecchi, Michele Pawk and Jim Dale! As well as Tony nominees: Karen Akers, Walter Willison, and Robert Cuccioli! Along with many others! They've recently been seen at Feinstein's 54 Below and Birdland. They've come to The Duplex to bring you a night of some of your favorite Pop and Broadway hits! https://www.youtube.com/channel/UC1w2zWO_2qjPpotEEOgR6uQ? $10 Ticket in Advance & a 2 Drink Minimum in the Cabaret Theatre* $15 Ticket at the Door (plus service fee) & a 2 Drink Minimum in the Cabaret Theatre* *Drinks Must be purchased In the Cabaret Theatre to count towards the Minimum. No One Under 21 Allowed Doors open 30 minutes before show time. There is a 2 Drink Minimum per Person in the Cabaret Theatre
Queens College Choral Society 77th Annual Spring Concert - Kupferberg Center for the Arts
May 19, 2018 - Queens
Please note ***All Standard Kupferberg Center, Queens College, and High School Student Discounts available only for individual events, not season passes. ****Cannot be combined with any other offers.
Sordid Summonings (New Wave, Post-punk, Synth, Goth Tunes) - Troost
May 19, 2018 - Brooklyn
NO WIFI / NO LAPTOPS Interested in making reservations for a private party or event? email us at troostnyc@gmail.co Inquiring about booking live music? email us at music@troostny.com Hours: 4PM to CLOSE ( Close = between midnight to 2am )
New York Guitar Festival: Los Sonidos de España/The Sounds of Spain - Brookfield Place
Through May 19, 2018 - New York
The New York Guitar Festival and Arts Brookfield present two days of performances devoted entirely to classical and flamenco Spanish guitar music at Brookfield Place. PROGRAM: Friday, May 18 12:30PM Adam del Monte, with special guests Sonia Olla and Ismael Fernández Known for the introspective lyricism of his classical guitar style as well as the exuberant spontaneity of his flamenco repertoire, Adam del Monte delights and moves audiences with his mastery of both art forms. Joining del Monte for his afternoon program will be the flamenco dancer and choreographer Sonia Olla (described by the New York Times as "a furnace of earthy sensuality") and her partner, the Seville-born cantadore Ismael Fernández. Friday, May 18 7:30PM Pepe Romero Classical guitar legend and Festival friend Pepe Romero returns to the NYGF for the first time since 2014. Romero will focus on flamenco guitar, bringing with him a to-be-announced roster of special guests, singers, and dancers. Saturday, May 19 12:30PM Marija Temo Triple threat Marija Temo does it all: she sings, dances, and fiercely plays flamenco guitar. Praised for her formidable chops, Temo plays a guitar specifically tai... (read more)
King Mackerel & The Blues Are Running - The Laurie Beechman Theatre
Through May 19, 2018 - New York
"ONE HELLUVA FISH STORY . . . a fast-moving and thoroughly charming night of down home banter and country-flavored music. Bullseye of a show! The title tune, an uptempo footstomper, is balanced elsewhere by a capella gospel, ballads, a country anthem and a tribute to Carolina beach music." -- NY DAILY NEWS "CAROLINA FISH TALE IS QUITE A CATCH . . . a pure, salt-watered delight . . . wonderfully evokes a carefree, buddy-buddy world of fish, fishermen and the lovely Carolina coast." -- NEW YORK POST
OFF TOP Collective - PIT Striker Mainstage
May 20, 2018 - New York
The best Hip Hop Improvisers from OFF TOP: A Hip Hop Improv Mixer has come together for a spectacular showcase! New teams that have scenes that lead into a rap song accompanied by beatboxing! With an appearance of guitar, piano, and MORE!
Winners of the Bradshaw & Buono International Flute Competition - Carnegie Hall
May 20, 2018 - New York
About Last Night Fridays - Highline Ballroom
Through May 25, 2018 - New York
4K events kicks off its brand new weekly Friday party this week... You already know from the past, we host the best Friday night parties in NYC. This time, we are at our brand new home HIGHLINE BALLROOM. With the best DJs in the city spinning and the best team in the city under one roof, you won't wanna miss this!
Looking for Free Group Planning Services?
Get free advice on planning your group's trip to New York.
MORE Activity Planner ARTICLES
RESTAURANTS

Beloved midtown spot takes inspiration from local tradition,...

THEATER

This new American musical offers a deeply personal and profo...

SHOPPING

A premier destination for family entertainment....

SIGHTSEEING

Located in Times Square in the heart of New York City, Riple...