Sports Events in New York City This Weekend - April 27-April 29
April 23, 2018 - by CG Directory Editor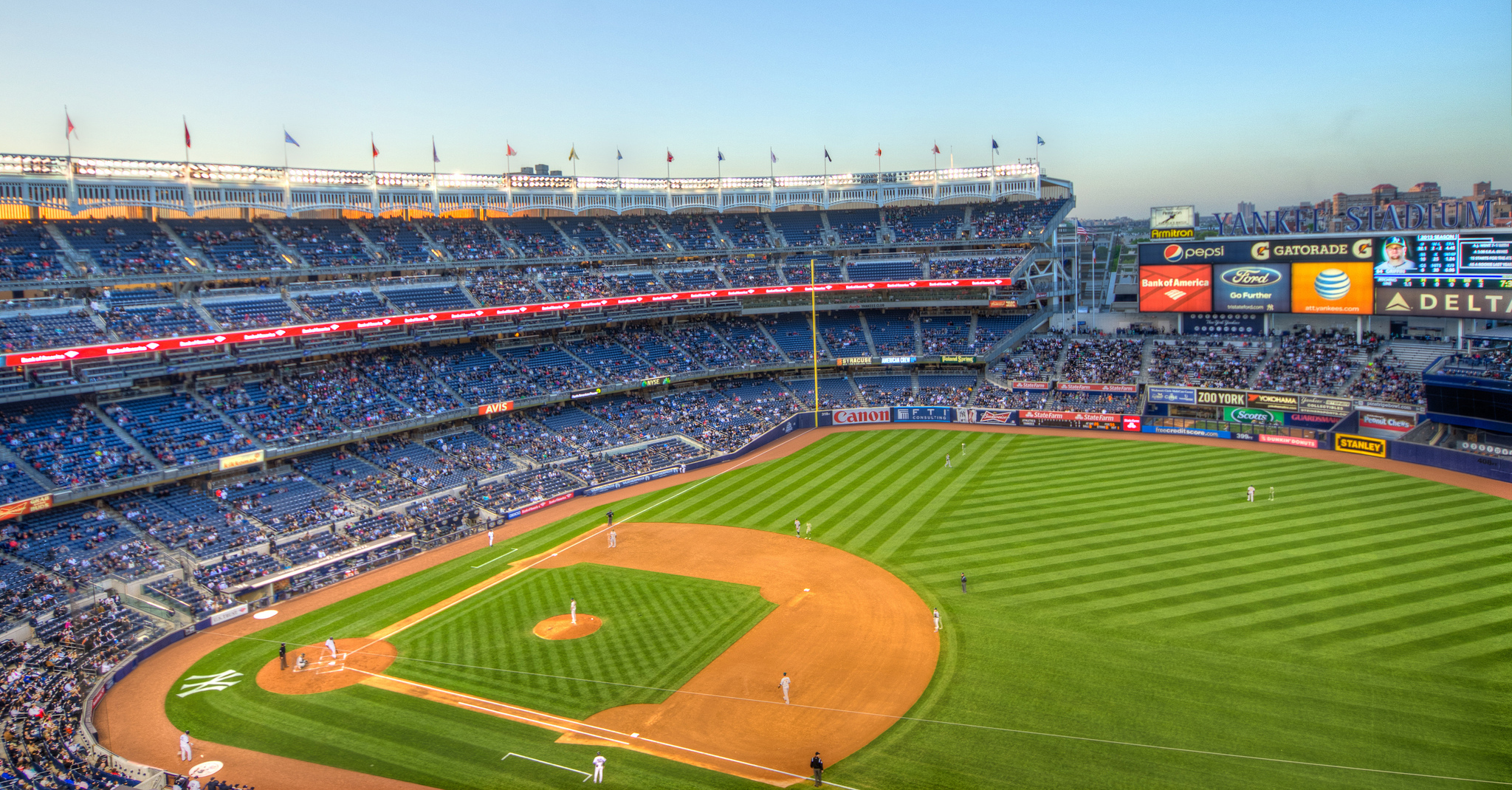 Photo: m01229/Flickr

NYC is home to the Knicks, the Yankees, the Jets, the Rangers, the Mets, the Nets, and the Islanders, so you can bet that there are sporting events happening in the city no matter the season. (There's also soccer, minor league baseball, marathons, and all kinds of college teams.) Find out what sports events in New York City are happening this weekend on City Guide's roundup and then snag some tickets for a game you'll never forget.


World Tai Chi Day Kicks off Bryant Park's 2018 Tai Chi Season - Bryant Park
April 28, 2018 - New York
Bryant Park, New York's town square, will kick off its annual Tai Chi program on Saturday, April 28 with "World Tai Chi Day." Free instruction will be provided to newcomers. Hundreds of cities in more than 80 nations participate in World Tai Chi Day, which seeks to inform people of the health and healing benefits of the ancient Chinese ritual. Tai Chi is a way of moving. Its graceful, slow-moving pace works with one's "qi" or life force. Originally developed 500 years as a martial art, modern practitioners focus more on its healing aspects. Bryant Park's Tai Chi classes, provided by the Tai Chi Chuan Center and led by teachers and students who train at CK Chu Tai Chi under the direction of Master Hyland Harris, take place on Tuesdays and Thursdays beginning on May 1 and ending on August 30, from 7:30 to 8:30 AM on the Fountain Terrace, off Sixth Ave. and 41st St. All classes and free and registration is not required. For more information on Tai Chi and hundreds of other free public events and programs, please visit the Bryant Park website or call 212-768-4242.
UAE Healthy Kidney 10K - Central Park
April 29, 2018 - Manhattan
Join NYRR and the Embassy of the United Arab Emirates to celebrate the 14th annual UAE Healthy Kidney 10K. The event offers something for everyone—thrilling performances in Central Park from some of the world's top athletes, a fast course for runners chasing PRs, a great cause to inspire everyone, finisher medals, excellent giveaways, including a technical shirt for every registered entrant, and fantastic raffle prizes.
Looking for Free Group Planning Services?
Get free advice on planning your group's trip to New York.
MORE Activity Planner ARTICLES
RESTAURANTS

Multi-concept restaurant offering modern Japanese cuisine, a...

THEATER

In a heartbeat, 38 planes with 6,579 passengers were strand...

SHOPPING

DataVision is redefining retail with their new, fully intera...

SIGHTSEEING

Located in Times Square in the heart of New York City, Riple...