Things to Do in Queens This Month - December 2018
December 1, 2018 - by CG Directory Editor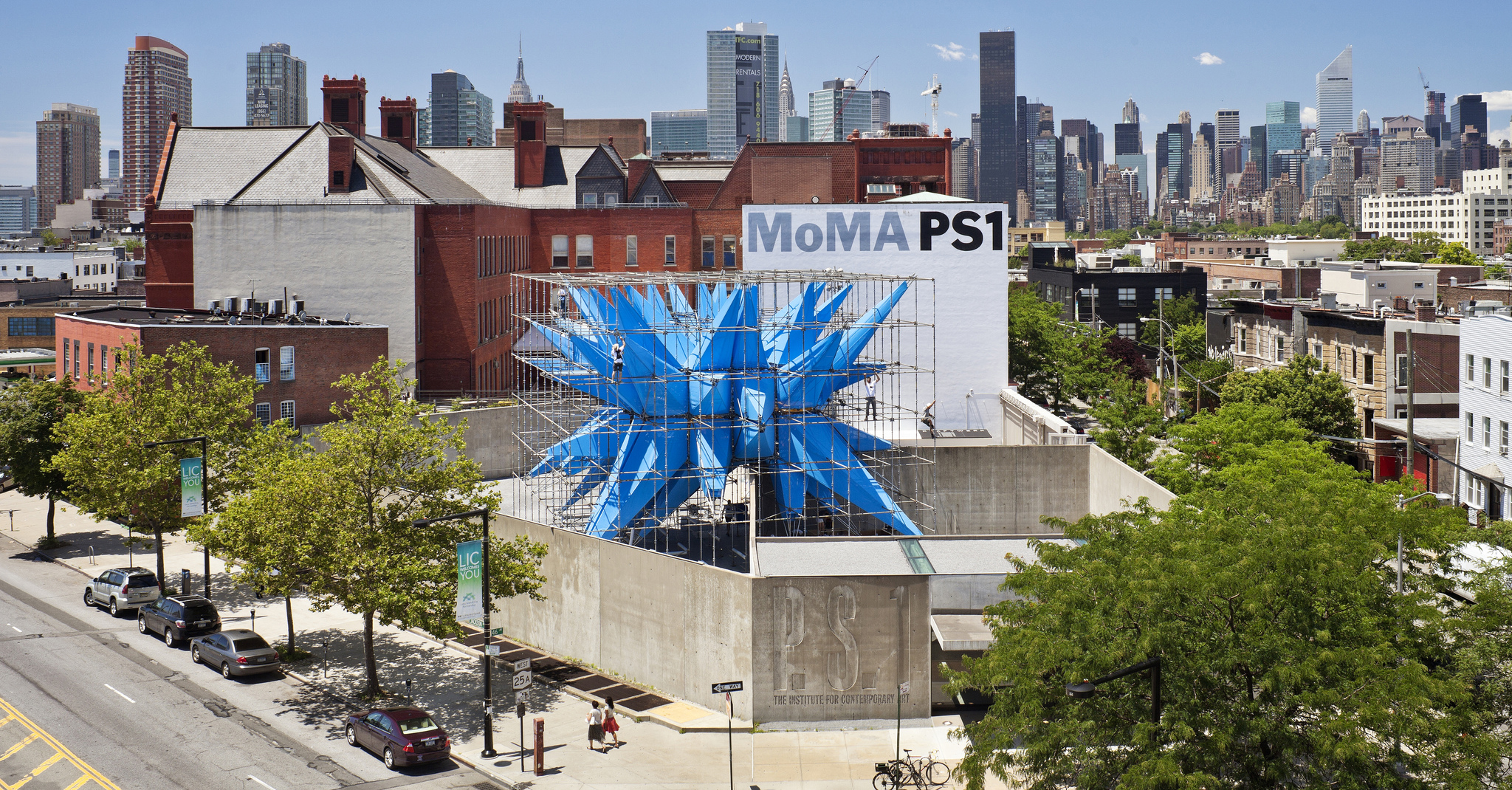 Photo: Forgemind Archimedia/Flickr

If you really want the full New York City experience, you've got to make a trek out to all five boroughs, including the one-of-a-kind area of Queens. Home to MoMA PS1, the New York Hall of Science, Flushing Meadows Corona Park, and the Queens International Night Market, there's plenty to see in do in Queens. Check out City Guide's list of things to do in Queens this month for a full and thorough rundown.


Holiday Cookies & Crafts - Bayside Historical Society
December 01, 2018 - Bayside
Join Bayside Historical Society at the Castle for this walk-in workshop. Families are invited to craft delightful decorations celebrating the winter season. Hot cocoa and cookies will be served, and Santa will be making an appearance! Cost: $5 per child/$15 maximum per family
AZIM No.106 Holiday Bazaar - Advance Masonic Temple
December 08, 2018 - Long Island City
Join us No entry fee Vendors Raffles Lots of Holiday themed fun *Sip on Hot Cocoa while you shop and taste the holiday treats. Wear your Ugly Holiday Sweater day of to participate in a fun contest.
Leeway Album Release Show - Blackthorn 51
December 08, 2018 - Elmhurst
Hardcore Punk Legends LEEWAY, return to the stage! to celebrate a NEW ALBUM
Annual Holiday Dinner Party - Bayside Historical Society
December 08, 2018 - Bayside
Join Bayside Historical Society at the Castle in Fort Totten Park for our annual celebration of the winter holidays. There will be cocktails, dining, dancing, and music, as well as raffles and 50/50. Get the details about the dinner menu and purchase your tickets online on the BHS Website. General admission is $75.00 per person for BHS members; $85.00 for non-members. Reservations are required. RSVP by December 1, 2018 at https://www.baysidehistorical.org/events-1/annual-holiday-dinner-party, or contact us at 718-352-1548 or info@baysidehistorical.org.
Sicilian Language Course - Italian Charities of America
Through December 08, 2018 - Elmhurst
Are you of Sicilian Descent? OR just interested in Sicilian? Come join us for Sicilian Language lessons. We will have a native Sicilian to teach you from beginner level, you will learn the language; reading, writing and speaking! 12 Lessons for $150, lessons start on September 15th, lessons will run through December 8th. The class runs 1 hr and 45 min. Schedule will be provided or call to inquire. Textbook is required and email will be sent out to registrants with information. Did you know? Sicilian is neither a dialect nor an accent. It's not derived from Italian. It's not spoken only in Sicily. Sicilian (u sicilianu in Sicilian and siciliana in Italian) is the oldest of the Romance languages derived from Latin, and it's spoken in Sicily and in parts of southern Italy such as Reggio di Calabria and southern Puglia. It's derived from Latin, with Greek, Arabic, French, Provençal, German, Catalan and Spanish influences. Sicilian is currently spoken by most of the 5,000,000 inhabitants of Sicily, plus another 2,000,000 Sicilians around the world. To reserve your space please call to register, provide your name, phone # and email. Payment is by check or cash. Payment can b... (read more)
Fleshing Out the Ghost: the Fetish, Desire, and Master in K-beauty - Knockdown Center
December 13, 2018 - Maspeth
In conjunction with the exhibition Tiffany Jaeyeon Shin: Universal Skin Salvation, the artist will give a performance lecture incorporating images and video to expand on thematics addressed within the show. With K-beauty advertised as achieving the flesh of a Korean female subject devoid of her subjectivities, it becomes apparent that she is repurposed as technology for attaining desirable surface quality, one rendered as technically superior flesh. What skin are we seeking and looking at in K-beauty – one that emphasizes rehabilitation from war, narrative of assimilation in the U.S., and machinic visions of Asiatic femininity? Tiffany Jaeyeon Shin's performance lecture "Fleshing Out the Ghost: the Fetish, Desire, and Master in K-beauty" investigates K-beauty as a site to unpack its racialized and gendered imaginary of Korean flesh and the fetish that congeals from it. Shin examines how the Korean woman complicates instead of clarifies the distinction between the master and the fetish object and the haunting and the following pleasures that occur from "wearing" contaminated desires of otherness as second skin.
Looking for Free Group Planning Services?
Get free advice on planning your group's trip to New York.
MORE Activity Planner ARTICLES
RESTAURANTS

Multi-concept restaurant offering modern Japanese cuisine, a...

THEATER

In a heartbeat, 38 planes with 6,579 passengers were strand...

SHOPPING

PANDORA, one of the leading names in jewelry for more than 3...

SIGHTSEEING

The only provider of ferry transportation to the Statue of L...