The Best Places to Watch Super Bowl LIII in NYC
January 21, 2019 - by Regina Molaro
Football fans (and others who enjoy the festivities) are gearing up for Super Bowl LIII, which will be held Sunday, February 3rd at Mercedes-Benz Stadium in Atlanta. The New England Patriots will be playing the Los Angeles Rams. In New York City, whether you're looking to sit back with a bucket of beer and some good game-time grub or you yearn to enjoy a more quiet, intimate party, there's a venue and vibe for every viewer. Round up your friends and get ready to join the football frenzy.
Ben & Jack's Steakhouse
From 4 to 10pm, Ben & Jack's Steakhouse will offer a special prix fixe dinner menu to accompany a live screening of Super Bowl LIII. Executive Chef Admir Alibasic's special game day menu includes appetizers such as wagyu beef sliders, bourbon bacon bites, and sweet chili chicken wings—all served family-style. Entrée offerings include USDA Prime New York sirloin steak; grilled Norwegian salmon; chicken Parmigiana; rib eye; or filet mignon. A salad and sides will also be offered. Dessert options include chocolate mousse, key lime pie, or carrot cake. The menu is priced at $90 with open-bar add-ons available (starting at $40). 219 E. 44thSt., 212-682-5678, benandjackssteakhouse.com
Boulton & Watt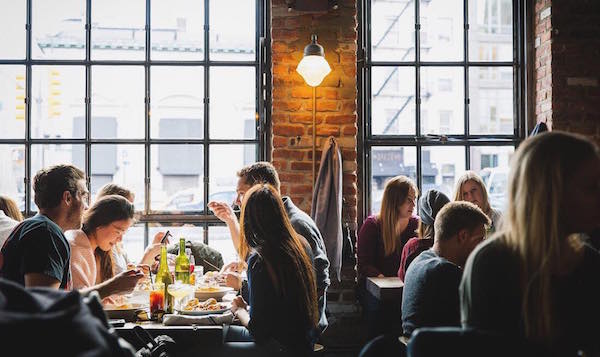 Photo: Ramy Majouji
Boulton & Watt is showing the game on seven TVs throughout the industrial chic bar. In honor of the 53rd Super Bowl, this stylish city destination is offering guests an all-they-can-drink beer or wine special throughout the entire game for just $53. A selection of game day snack specials will be available to order a la carte. Reservations are recommended, interested parties can call 646-490-6004. 5 Ave. A, boultonandwattnyc.com
Brooklyn Chop House
The Financial District's Brooklyn Chop House (it's in Manhattan, for the record) is a stylish restaurant that boasts four large TVs and projection screens throughout the bar. It's an ideal locale for accommodating large groups and those who want to steer clear of boisterous fans. Guests may reserve a private booth (equipped with a TV) for groups of between 8 and 10 people. The restaurant's full menu will be offered, including Brooklyn Chop House's signature deli sandwich dumplings, available in bacon cheeseburger, Philly cheesesteak, or pastrami. The menu also includes chicken satay; Peking duck tacos; and dry-aged Porterhouse steaks. Top-shelf mixed-drinks will be available all day long at the bar for $10. 150 Nassau St., 212-619-1200, brooklynchophouse.com
Flatiron Hall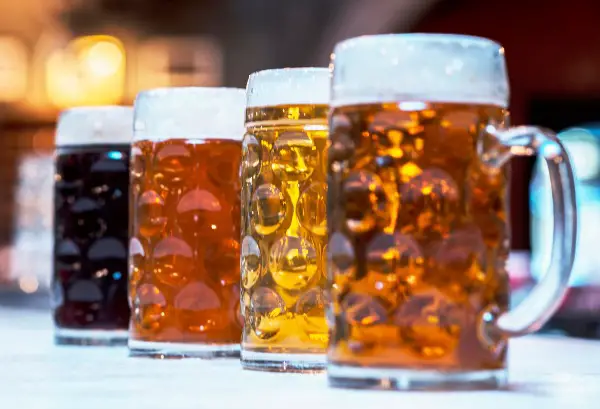 Flatiron Hall is a sprawling, handsomely rustic beer hall that tops every list of the city's best bars. Come watch Super Bowl LIII on the venue's multiple TVs. Price of admission includes an Open Beer Bar from 6pm until the end of the game. This isn't just any Open Beer Bar, either: guests can sample all of Flatiron Hall's unique handcrafted brews on tap ($40). The beer cellar boasts large communal tables and TV screens, which make this the ideal Super Bowl party hotspot. 38 W. 26th St., 646-790-3200, flatironhall.com
Heartland Brewery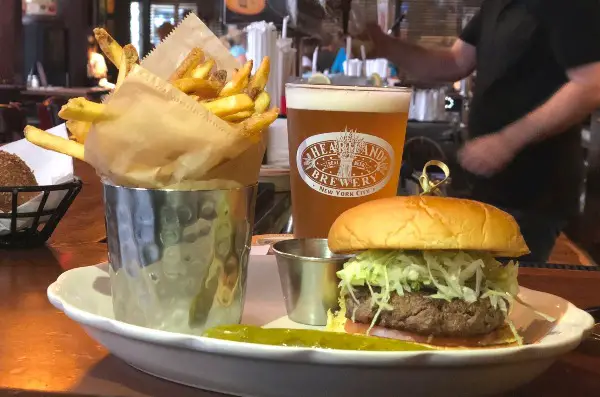 New York City's most famous landmark, the Empire State Building, houses New York's number one brewery, the two-story, 450-seat Heartland Brewery and Rotisserie. Top-flight food accompanies a series of screens showing the Super Bowl. You can also find the game at Heartland Brewery Midtown West, Heartland Brewery and Chophouse in Times Square, and HB Burger. Heartland Brewery and Rotisserie, 350 Fifth Ave., 212-563-3433, heartlandbrewery.com
Houston Hall
The rustic design and high ceilings of Houston Hall make a perfect match between a big space and a spectacular event. Super Bowl Sunday will be no exception, as Houston Hall shows the pre/post game and main event featured on the beer hall's two 12 foot (!!) screens. An open beer bar will run for the entire game ($40). 222 W. Houston St., 212-675-9323, houstonhallny.com
The Ribbon
The Ribbon has arrived in Times Square! This spinoff of the Blue Ribbon empire of sushi and fried chicken fame is a hotly anticipated addition to NYC's Times Square/Theater District scene. For the Super Bowl, they'll be serving $5 beer, pulled pork nachos, meatball & ricotta flatbread, and fried chicken wings. This is a great way to elevate your game day experience! 220 W. 44th St., 212-944-2474, 44.theribbonnyc.com
The Sound Bite
New Ninth Avenue hot spot The Sound Bite offers a mix of Cajun, Southern, and Italian flavors. The kitchen showcases owner and Emmy-winning news anchor Julian Phillips' unique technique in blackened wings, along with comfort food standouts like the Southern Smoked Mac-N-Cheese (toppings include lobster, shrimp, alligator, and andouille sausage) and The Sound Bite Half-Pound Burger, which also boasts a variety of unique toppings. For Super Bowl Sunday there will be specials like $5 draft beers and happy hour drinks, plus combos like $10 wings and fries or $10 Cajun chicken nuggets and fries. The party starts at 6pm and runs until...737 Ninth Ave., 917-409-5868, thesoundbiterestaurant.com
Virgil's Real BBQ
With the largest projection screen in Times Square and numerous TVs throughout the restaurant, Virgil's will have great views of the live game. It'll also be offering a special Pigskin Platter (for two, $59.95), which includes a generous sampling of all its signature barbecue dishes including Memphis-style pork spare ribs; sliced Texas beef brisket; Carolina pulled pork; and half of a barbecued chicken. It also comes with cornbread and a choice of two sides. Choose from cheddar cheese grits, mashed potatoes, mac 'n' cheese, collard greens, and more. The deal includes a bucket of five Miller Lite beers. The bar will offer specials including $15 Coors Light pitchers, and shots of Fireball, Wild Turkey, and Wild Turkey Honey for $6 each. All specials will be offered throughout the day. 152 West 44th St., 212-921-9494, virgilsbbq.com
The Wilson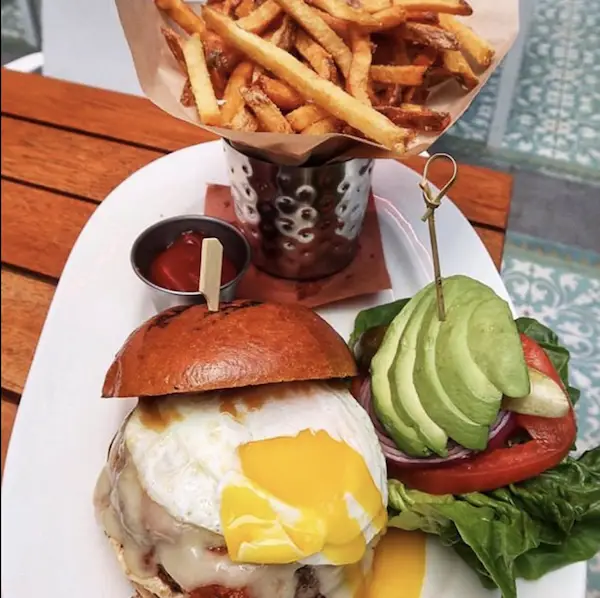 For the full Super Bowl experience, head down to the Ultimate Tailgate Party. The Wilson will be hosting classic tailgate games such as corn hole and beer pong on its covered outdoor patio. The festivities will include half time competitions and prizes. One lucky guest will have the opportunity to score tickets to next year's Super Bowl. For reservations, call 212-529-2671. 132 W. 27thSt., thewilsonnyc.com
Looking for Free Group Planning Services?
Get free advice on planning your group's trip to New York.
RESTAURANTS

Vida Verde brings the tastes, colors, sounds, and scents of ...

THEATER

In a heartbeat, 38 planes with 6,579 passengers were strand...

SHOPPING

The world's largest source of cameras, camcorders, and more ...

SIGHTSEEING

Spirit Cruises is New York City's most vibrant and entertain...