Shopping on the Upper East Side of Manhattan has long been made famous by fictional residents of the neighborhood like Sex and the City's Carrie Bradshaw and Gossip Girl frenemies Serena and Blair. The UES has become as much defined by its fabulous shopping options (some of the best in the city, trust us) as the shoppers who frequent its streets. Think of the nabe as the crème de la crème of luxury shopping in NYC. There are French heavy hitters like Hermès, Chloé, and Chanel, and also newer boutiques that have their pulse on what's in and what's next in fashion. For a proper day on the Upper East Side, follow our guide to the best places to shop, sip, see…and be seen.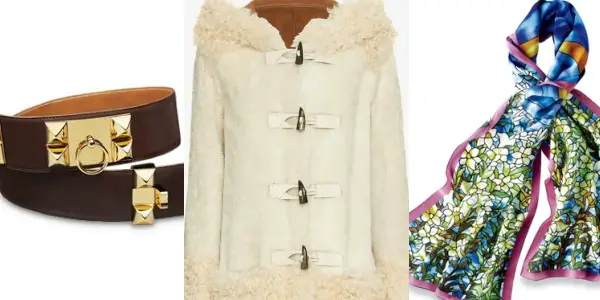 Hermès, Intermix, Met Museum


Upper East Side Shopping: Museum Musts
Do as a New Yorker does and start the day with a proper cup of coffee. For the best brew in the most beautiful surroundings, head to Café Sabarsky at the Neue Galerie. This little spot takes museum dining to an entirely new level. The entire space was inspired by turn-of-the-century grand Viennese cafés and is decorated with iconic furnishings by the likes of Josef Hoffmann and Adolf Loos. Their Kaiser mélange (Viennese coffee) is sublime, and even better when accompanied with a classic Viennese dark chocolate torte. Afterwards, take some time to peruse the Galerie's permanent collection, which boasts some of the best works by Gustav Klimt on this side of the Atlantic. To continue your intellectual fuelling, make your way a few blocks downtown along Fifth Avenue to The Metropolitan Museum of Art. Sure, the Met is the grandest of NYC museums—it is housed in a whopping two-million-square-foot building—and much time should be spent perusing the vast collection. Nonetheless, be sure to also save time for browsing the Met's incredible store. There is everything from ancient Egyptian-inspired sculpture to scarves emblazoned with Louis C. Tiffany stained-glass window prints (a lot easier to own than the real thing)
Café Sabarsky at Neue Galerie, 1048 Fifth Ave.
The Metropolitan Museum of Art Store, 1000 Fifth Ave.
Upper East Side Shopping: Grand Go-Tos
Continue to make your way down Fifth Avenue and make a left on 79th Street toward Madison for a stop at the gem of a jewelry shop Sidney Garber. The store was originally opened in 1946 by Mr. Garber and is now run by his daughter, Brooke. She curates an impeccable collection of in-house-designed fine jewelry, and her Friendship Bracelets have even been dubbed status symbols by New York magazine. To continue on the ultra-luxurious shopping path, keep walking south on Madison Avenue until you hit Hermès. The building itself is an architectural beauty with large, plate-glass windows (better to draw passerby in), and a gorgeous rooftop glass-walled structure. Inside you'll find everything from Hermès Birkins (when in stock) to the brand's beloved enamel bangles. Also worth a gander along Madison Avenue is Gucci's glamorous outpost. Make sure to check out the coveted wares by new creative designer Alessandro Michele, who has made fur-lined mules the must-have shoe of the season.
Sidney Garber, 998 Madison Ave.
Hermès, 691 Madison Ave.
Gucci, 840 Madison Ave.
Upper East Side Shopping: The Old and the New
By now you're surely in need of a tipple, and we highly recommend indulging in something very old before you take in the new. There's nothing that captures Manhattan of yore like a cocktail at Bemelmans Bar at the Carlyle Hotel. The bar is famous for its murals drawn by Ludwig Bemelmans (of Madeline fame) and clubby atmosphere. There is most always live music, whether one of their resident piano players or bar regular Woody Allen performing with his jazz band. Go for a classic like a Manhattan (when in Manhattan, right?) and simply sit back and take in the scene. Now give yourself a post-cocktail shopping jolt by heading to Fivestory, a townhouse-cum-wondrous-boutique run by native New Yorker Claire Distenfeld. The space is quite literally a treasure trove of ready-to-wear, eclectic accessories by the likes of Anndra Neen and Delfina Delettrez. You will find something you've never seen before that you undoubtedly now cannot live without. To continue your shopping with a modern spin, make a stop at Intermix, which has been peddling contemporary goodies for over two decades. Besides carrying the likes of utterly cool labels like Alexis Bittar and Carven, they have an extensive collection of exclusive clothing made by some of the best contemporary designers around.
Fivestory
Bemelmans Bar at The Carlyle, 35 E. 76th St.
Fivestory, 18 E. 69th St.
Intermix, 1003 Madison Ave.
For more places to eat on the Upper East Side, click here.