This March, experience Women's History Month throughout New York City. Below are women-led Broadway shows, art exhibitions, comedy shows, historical tours, and restaurants to visit not only next month, but throughout 2020!
Out of Place at the Brooklyn Museum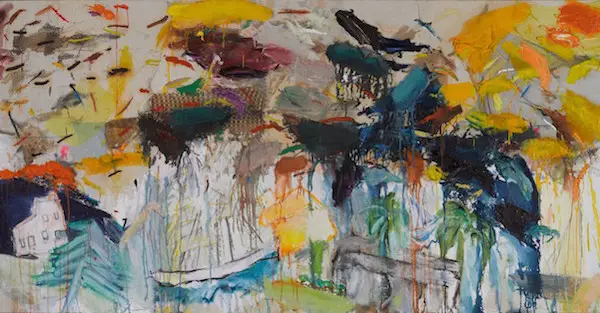 Joan Snyder (born Highland Park, New Jersey, 1940). Buried Images, 1978. Mixed media on canvas, 48 × 96 in. (121.9 × 243.8 cm). Brooklyn Museum; Gift of the Estate of Gifford and Joann Phillips, 2019.6. © Joan Snyder. (Photo: Brooklyn Museum)
Visiting Brooklyn Museum's Elizabeth A. Sackler Center for Feminist Art is always a good idea. Right now, Out of Place: A Feminist Look at the Collection presents the works of women artists who were traditionally erased from institutional recognition and dominant art-history narratives. Featured artists from the modern and contemporary eras include Lourdes Grobet and Joan Snyder. On March 26, see short films inspired by the women's suffrage movement at the museum's Feminist Film Night. 200 Eastern Pkwy., 718-638-5000, brooklynmuseum.org
Cuisine
Women are revolutionizing the restaurant industry, and the fruits are sweet. Celebrated chef Daniela Soto-Innes helms two Mexican restaurants: Cosme and Atla. Cosme placed among The World's 50 Best Restaurants, and Atla received a coveted spot on Michelin's recent Bib Gourmand list. Oh, and did we mention Soto-Innes was voted The World's Best Female Chef in 2019? Cosme: 35 E 21st St., cosmenyc.com; Atla: 372 Lafayette St., 347-662-3522, atlanyc.com
Maria Di Rende, owner of Enzo's Arthur Avenue.
New York's lesser-known Little Italy lies in The Bronx. Female-owned Enzo's of Arthur Avenue offers a classic red-sauce Italian dining experience near New York Botanical Garden. Visit this welcoming family restaurant, run by born-and-raised Belmont local Maria Di Rende. 2339 Arthur Ave., 718-733-4455, enzosarthurave.com
Einat Admony has placed womanhood firmly in the name of her acclaimed restaurant Balaboosta. The restaurant site defines a balaboosta as "the perfect housewife and mother." Try the Middle-Eastern cooking at Balaboosta, now in the West Village, as well as Admony's couscous restaurant Kish-Kash and falafel hotspot Taim. Balaboosta: 611 Hudson St., 12-390-1545, balaboostanyc.com


Broadway
Theatre fans can look forward to a spring packed with women's stories onstage. Stephen Sondheim's musical Company returns with a gender-swapped lead (Katrina Lenk) and the return of living legend Patti Lupone. Opens March 22. 242 W. 45th St., 212-239-6200, companymusical.com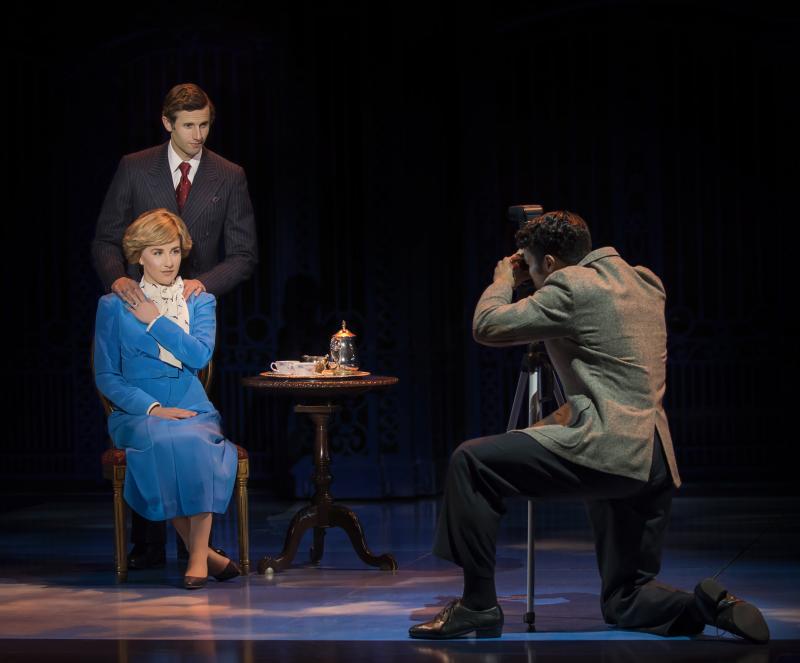 Photo by Little Fang, La Jolla Playhouse's world-premiere performance of Diana. 
Diana chronicles the rocky marriage between the young Prince and Princess of Wales, with a focus on the fascinating Lady Di. The songs for this dynamic musical were written by Joe DiPietro of Bon Jovi and David Bryan, who won Tonys for their work on Memphis. Opens March 31. 220 W. 48th St., 212-239-6200, thedianamusical.com
Younger audiences will love the spectacle of Frozen on Broadway. See the frozen fractals of Elsa's ice castle, and journey with Anna, Olaf, and friends on their sister-saving mission in this smash-hit adaptation of the Disney film. Currently running. 246 W. 44th St., 866-870-2717, frozenthemusical.com
Historic Women of Central Park
Take a women-centric tour of Central Park—for free! On March 14, an Urban Park Rangers will guide you to significant places in New York's beautiful backyard that intersect with women's history. Meet at Grand Army Plaza (Fifth Ave. between W. 58th & W. 59th Sts.), 212-360-1444, nycgovparks.org
Historic Women and the Fight for Democratic Rights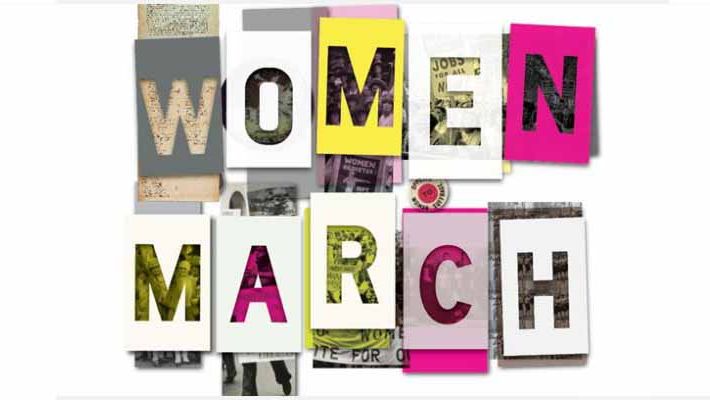 The New-York Historical Society celebrates Women's History Month with a new exhibition focused on 200 years of women's activism. Women March commemorates the centennial of the 19th Amendment—which granted women the right to vote in 1920—and looks to efforts to expand American democracy both before and after. You'll find an immersive exhibition, with a family guide and special family-friendly programming on select weekends. You can further mark Women's History Month at the NYHS with a March conference, conversations, special installations, and family activities. 170 Central Park West, 212-873-3400, nyhistory.org 
Badass Bitches of the Met Tour
Get amped about women in art history with Museum Hack's Badass Bitches of The Met tour. For two-and-a-half hours you'll explore the massive museum through a feminist lens and even engage in a little competition with other members of the tour. After it's over, you may feel a little better about the lack of women artists represented in art institutions. The Met: 1000 Fifth Ave., metmuseum.org; Museum Hack: call 347-282-5001, text 347-815-1147, museumhack.com
Women of the Revolutionary War at Fraunces Tavern Museum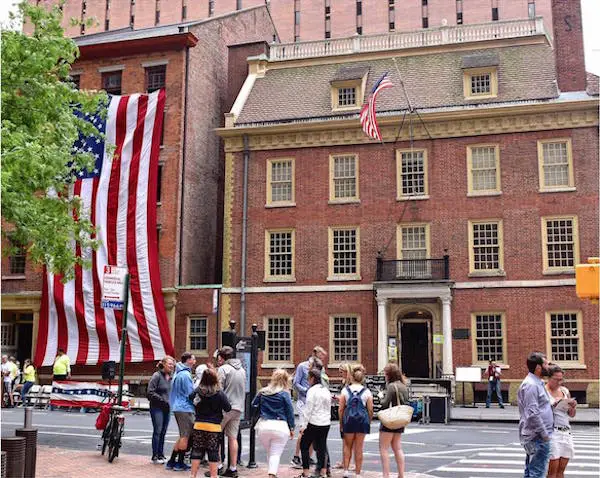 One of the oldest buildings in New York City is Fraunces Tavern, still operating as a restaurant as well as a museum. Join the Women's History Month-themed tour "Women of the Revolutionary War," offered Saturdays and Sundays throughout March at no additional cost to museum visitors. 54 Pearl St., 2nd Fl., 212-425-1778, frauncestavernmuseum.org
Fearless Girl at the New York Stock Exchange

Image: Shinya Suzuki/Flickr 
Three years ago, Kristen Visbal's famous statue Fearless Girl was put into place on International Women's Day 2017. See this defiant young woman standing on Wall Street across from one of the city's most famous buildings: The New York Stock Exchange. 11 Wall St. 
Comedy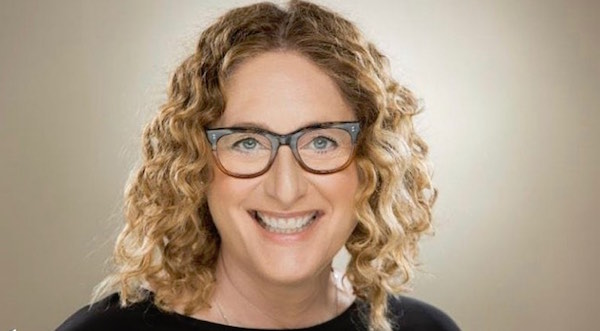 Judy Gold.
March 18 at Gotham Comedy Club, see some fantastic comics at the recurring show Homo Comicus. You'll laugh along with famous queer comedians like Judy Gold (an Emmy Award-winner for her work on The Rosie O'Donnell Show) and Jackie Hoffman (an Emmy-nominated character actor). Jay Jurden, Matteo Lane, and others will also perform. 208 W. 23rd St., 212-367-9000, gothamcomedyclub.com
Another recurring show is Butterboy on Monday nights in Gowanus, Brooklyn. Comics Aparna Nancherla, Maeve Higgins, and Jo Firestone host a rotating lineup of guests—always quality, always diverse, and always always funny—at Littlefield. 635 Sackett St., butterboycomedy.com 
Hannibal Buress originally started the Knitting Factory's comedy night. Now the Sunday-night show is an end-of-weekend institution. See hosts Sydnee Washington, Marie Faustin, and Aminah Imani lead off a hilarious evening at this Williamsburg standby to send you laughing into the workweek. 361 Metropolitan Ave., 347-529-6696, bk.knittingfactory.com
Wine 
Sample wines from some industry-leading sommeliers this March. Near Rockefeller Center is the excellent Del Frisco's Double Eagle Steakhouse, with Crystl Faye Horton as Wine Director. Select from this award-winning cellar, and enjoy with top-quality filet mignon. 1221 Sixth Ave., 212-575-5129, delfriscos.com
Master Sommelier Laura Maniec selects wines and runs select classes at Corkbuzz. Enjoy white, red, and rosé with light bites at locations near Union Square and inside Chelsea Market. Union Square: 13 E. 13th St., 646-873-6071; Chelsea Market: 75 Ninth Ave, 646-237-4847, corkbuzz.com
If you're curious about orange wine, dive into a glass or two at Ruffian in the East Village. Master Sommelier Alexis Percival runs the lauded wine program at this intimate French restaurant, another recent pick on Michelin's 2020 Bib Gourmand list. 125 E. 7th St., 212-777-0855, ruffiannyc.com
Conversation and Performance
On Saturday, March 21st, Harlem Stage presents "Marking Time: Prisons in the Lives of Black Women," a special evening of conversation, readings, and performance. As part of Women's History Month, the evening meditates on the impact of incarceration on the lives of black women. The evening features performances, readings, and discussions by three formerly incarcerated women, Mary Baxter, Asia Johnson, and Michelle Jones in conversation with Dr. Nicole R. Fleetwood to celebrate the release of Fleetwood's new book, Marking Time: Art in the Age of Mass Incarceration. 150 Convent Ave., 212-281-9240, harlemstage.org
Women's Jazz Festival
Mondays in March, visit the Schomburg Center in Harlem for the powerhouse women in contemporary jazz. The Women's Jazz Festival returns with a wide-ranging slate of programming, including a celebration of pianist Hazel Scott and the Firey String Sistas! band on March 30. These ticketed performances will be held in the Langston Hughes Auditorium. 515 Malcolm X Blvd., 917-275-6975, nypl.org
Athena Film Festival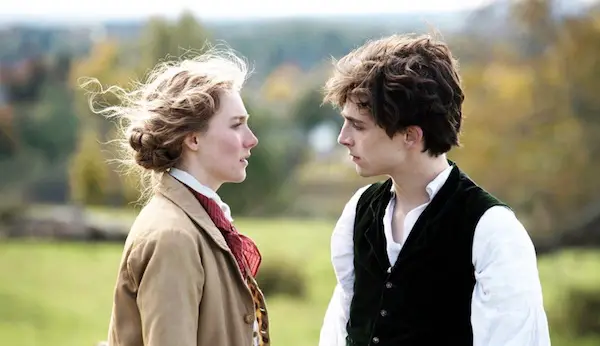 A scene from Greta Gerwig's Little Women.
Visit Morningside Heights' Barnard College for an exemplary crash-course on women in film. The 10th annual Athena Film Festival returns at the end of this month, presenting screenings and talks by and about women and movie-making. Popular films like Frozen 2, Little Women, and Black Christmas will appear alongside documentaries and shorts from up-and-coming talents. February 27 through March 1. 117th St. & Broadway, 212-854-1264, athenafilmfestival.com