If Brooklyn was a city on its own and not a borough of NYC, it would be the fourth largest metropolis in the U.S. (and closing in fast on Chicago for third place). Brooklyn has become a tourist destination to rival Manhattan, complete with its own world-class institution: the Brooklyn Museum. Just 20 minutes from Manhattan you'll find a priceless collection that will surprise you with its range, from ancient Egypt to European masterpieces to a feast of decorative art.
Since this is the modern Brooklyn, food here is considerably more than an afterthought. The Café offers delicious and healthful sandwiches, wraps, salads, soups, and more. For a more intimate experience, The Norm at the Brooklyn Museum is led by Michelin-starred Chef Saul Bolton, incorporating influences from around the globe (also very much in keeping with the Brooklyn spirit).
Another great reason to visit the Brooklyn Museum is its location at a welcoming hub of tourism. Prospect Park, designed by the same team that designed Central Park—after they'd learned from their mistakes—is just down the block, complete with waterfalls and a zoo. BAM, Barclays, and boutiques are also close at hand, and right next door is the Brooklyn Botanic Garden, with over 50 acres of natural life; it's available at a special rate through the Art & Garden combo ticket.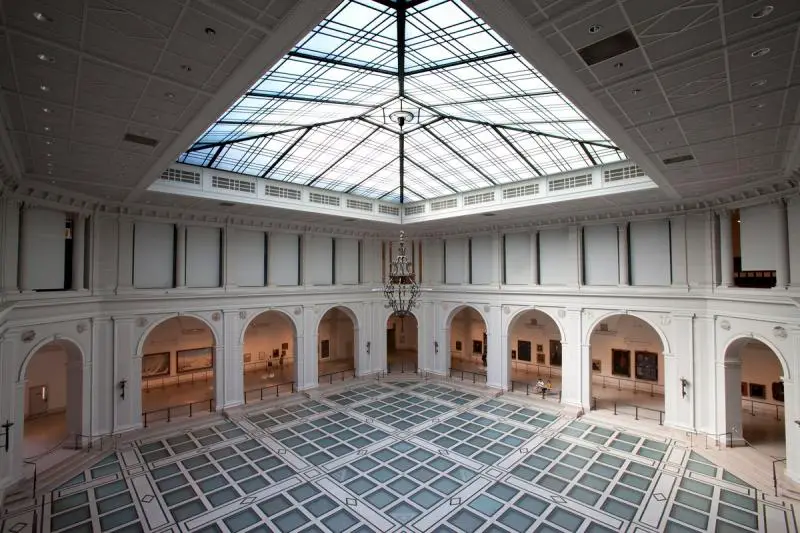 Facade photograph by Jonathan Dorado.