Coronavirus Latest for Tourism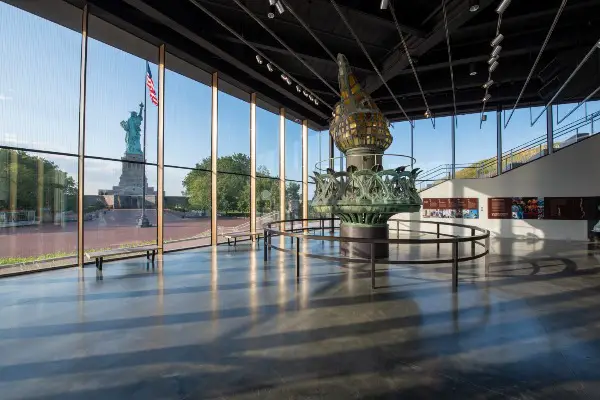 When you keep your community transmission rate low good things can happen. New York State is setting records for number of people tested and the results keep coming back the same, with less than 1% positive for the coronavirus. Accordingly, the reopenings are coming fast and furious. This week we've got The Statue of Liberty Museum and Ellis Island added to the "safe reopening NYC" file. Dream Downtown has reopened. The Standard High Line will be back September 1. There will even be a Fashion Week next month, albeit a modified one.

We see increasing evidence that the desire to get out and travel tracks closely with infection rates. With those rates going down the latest surveys show upticks in intent to travel. Last week's "NYC & Company Talks: Recovery Ready—Research Outlook" had multiple data points indicating the worst is already behind us.

There's been a lot of back and forth over whether "New York is dead forever." It's not. As Steve Cuozzo put it in the Post, we're seeing "huge office leases by Facebook, AIG, TikTok and Raymond James. In the same period, new leases were signed for a massive new Avra restaurant on Sixth Avenue and for several huge food halls. Major new buildings are going up all over Harlem. Every one of these commitments was made during, not prior to, the COVID crisis."

There is no substitute for New York. We're already coming back.
Links of Interest

Shannon Hui, Kwans Kim, and Yujin Kim. Brooklyn Bridge design competition.
NYC
Brooklyn Bridge redesign competition winners.

COVID-19 testing centers set up at JFK and LaGuardia.

City economic recovery may be driven by outer boroughs.

New Japanese-Italian dining (with ample outdoor space) at Kimika downtown.

Tonight, in person: Sip. Eat. Harlem—Black Harlem Edition.

The Bronx Tourism Council launches Go Bronx Podcast.

HOTELS
City hotels begin to reopen despite the dearth of tourists.

Hotel mortgage delinquencies nationwide hit record levels last month.

TRENDS
Consistency, transparency, flexibility, and price integrity key travel's comeback.

Shopping malls not losing as much traffic as you might think.

Will Broadway and other live events ever return? (Spoiler alert: yes.)

Pent up demand will stretch summer travel season into fall.

CLOSING TIME
Brazil Brazil has shuttered its midtown location (with plans to reopen in a new space).
Job Opportunity with City Guide
City Guide is looking to hire people with strong communication and organization skills for a project to sign up restaurants and attractions for a free, new discount program. Businesses receive free marketing exposure at a time they need to rebuild. This is a good project for industry professionals and could lead to a permanent position. If interested email dmiller@davlermedia.com.
GANYC Launches "Tour Your Own City" to Help New York Area Residents Plan City Staycations
Tour Your Own City is a new initiative just launched by the Guides Association of New York City (GANYC) to connect visitors from all around the Greater New York Area with daycation or staycation tours. The program comes on the heels of GANYC's release of Tour Health & Safety Guidelines, which spell out the steps that guides, operators, and guests should take to maximize safety on tours.

The centerpiece of Tour Your Own City is www.TourYourOwnCity.com, a portal website for public and private tours showcasing the remarkable diversity of topics and neighborhoods that the city offers. While most tours are walking tours, Tour Your Own City's initial slate also includes several bike tours and even Art Deco tours in a vintage 1920s automobile. Bespoke options are available as well, ensuring there's something to interest most any of the 30+ million people who live within driving distance of New York City.

As GANYC President Emma Guest-Consales puts it, "Thus far, out-of-town tourists have not returned to New York in large numbers, so there has never been a better time for locals to explore neighborhoods they've always wanted to check out, or rediscover a familiar part of the Big Apple in a whole new light. Come see New York with the people who know New York best — New York's licensed professional tour guides!"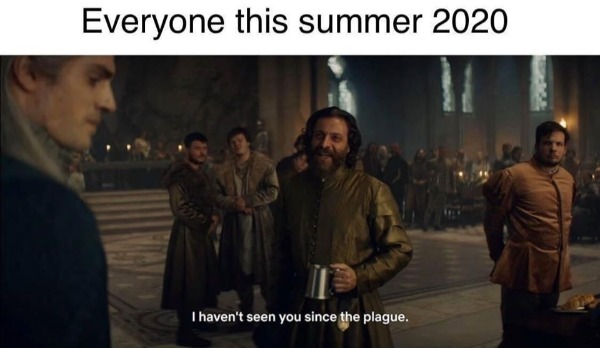 Everything to Do NYC Facebook Group Post of the Week
City Guide's Facebook Group Everything to Do NYC brings together 7,400 passionate New Yorkers sharing their expertise with city visitors and newcomers. The group provides "information you can't get online": on-the-ground dispatches about what people are doing and how they're feeling about the city's recovery. We see a lot of engagement, like the 39 comments this recent post generated:
Museums open up next week. Anyone going? To which ones?
There were looks at the bright side—"Maybe finally can take my kids to MoMa" and interest in venues as varied as the Met, the Brooklyn Museum, and Fotografiska. There was some counterpoint as well, like "No. I want to be alive when this is over." Check out the full response here. Other recent posts provide insight into what locals and visitors are thinking.
---
Want more on New York City tourism? Sign up for our free weekly Tourism Happenings newsletter. Just drop a line to ewolff@davlermedia.com.