Get out of the cold and into some culture! This winter, New York's museums will immerse you in new worlds like facial recognition technology, Age of Reason architecture, and the concept of impermanence. Read on for ten fascinating exhibitions to check out in coming weeks.
Dorothea Lange: Words and Pictures at MoMA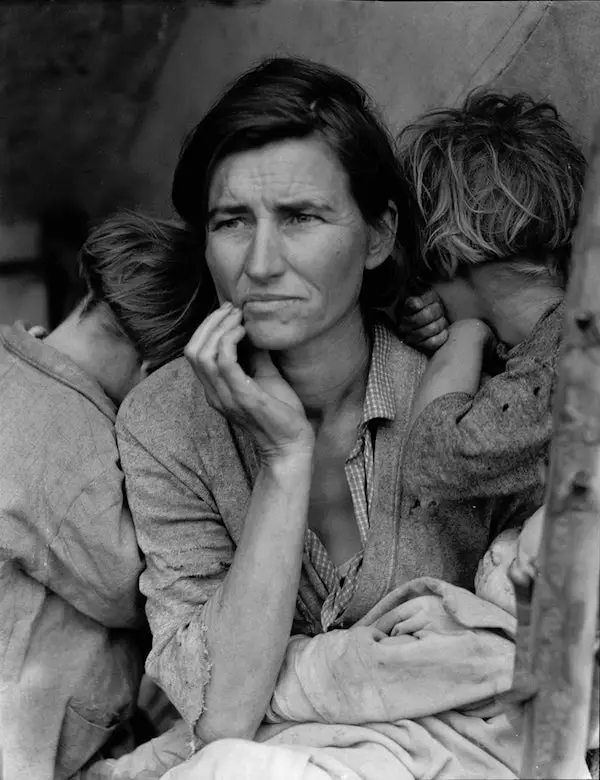 Many of us know Dorothea Lange's iconic photograph, Migrant Mother (above). The Museum of Modern Art delves deeper into Lange's body of photographs, particularly her book An American Exodus, in its new retrospective. In this book Lange combined her observant photographs of Dust Bowl migrants and sharecroppers with text evoking her subjects' stories, whether direct quotes or quotes from newspapers. Dorothea Lange: Words and Pictures opens February 9. 11 W. 53rd St., 212-708-9400, moma.org
Gerhard Richter at The Met Breuer
2020 is a great time to visit The Met's three locations and honor the museum's sesquicentennial (or 150th birthday). This March, The Met Breuer will showcase the monumental work of painter Gerhard Richter. With over 100 works, Gerhard Richter: Painting After All will include famous pieces such as Cage and Birkenau. Opens March 4. 945 Madison Ave., 212-731-1675, metmuseum.org


Countryside, The Future at The Guggenheim
New York is a world unto itself, but just outside the city limits are fields, forests, mountains—and much smaller towns. These and other non-urban areas are the subject of Countryside, The Future, which considers how global landscapes are changing, how their residents are affected, and how design innovation might further alter them. Witness the groundbreaking research by Rem Koolhaas, Samir Bantal, think tank AMO, and students from around the globe in this large-scale exhibition. Opens February 20. 1071 Fifth Ave., 212-423-3500, guggenheim.org
45 Stories in Jewelry at MAD
Jewelry is wearable art, just as worthy of examination as painting or sculpture. From earrings to bracelets to brooches, the Museum of Arts and Design boasts an extensive archive of baubles from diverse traditions. See a new take on their modern and contemporary collection with this new exhibition, 45 Stories in Jewelry, with pieces dating from 1947 to the present. Opens February 13. 2 Columbus Circle, 212-299-7777, madmuseum.org
Jean-Jacques Lequeu at The Morgan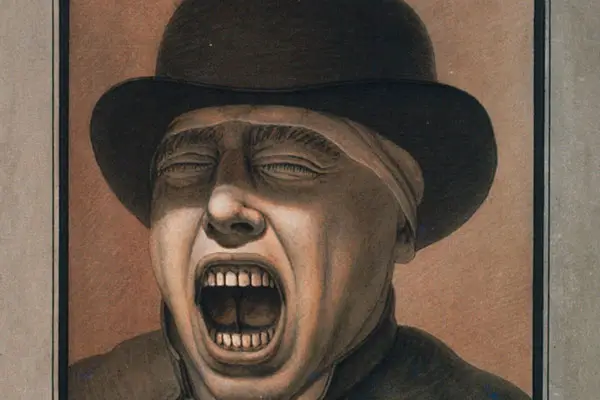 Jean-Jacques Lequeu (1757–1826), The Great Yawner, n.d. Pen and black ink, brown wash, and red chalk. Bibliothèque nationale de France, Département des Estampes et de la photographie.
For the first time in New York City, museum-goers can witness the work of Enlightenment-era architect Jean-Jacques Lequeu at The Morgan near Grand Central. The talented draftsman, who died in obscurity, left behind an extraordinary collection of architectural drawings, many of which never came to fruition. Lequeu's boundary-pushing work, which includes a famous plan for a dairy resembling an enormous cow, will be on view at Jean-Jacques Lequeu: Visionary Architect, opening January 31 at The Morgan Library & Museum. 225 Madison Ave., 212-685-0008, themorgan.org
Out of Place at Brooklyn Museum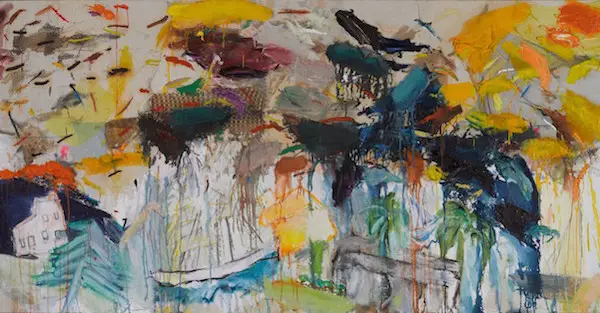 Joan Snyder (born Highland Park, New Jersey, 1940). Buried Images, 1978. Mixed media on canvas, 48 × 96 in. (121.9 × 243.8 cm). Brooklyn Museum; Gift of the Estate of Gifford and Joann Phillips, 2019.6. © Joan Snyder. (Photo: Brooklyn Museum)
The Brooklyn Museum's Elizabeth A. Sackler Center for Feminist Art takes a new look at curatorial methods this winter. Through new acquisitions and works from the archive, this exhibition considers art that traditionally seemed "out of place" in a museum, whether for its content, craft, or the artist's background. Works by Louise Bourgeois, Thornton Dial, Joan Snyder, Betye Saar, and Emmi Whitehorse are featured in this companion exhibition to last year's Half the Picture. On view now. 200 Eastern Pkwy., 718-638-5000, brooklynmuseum.org
Auschwitz at Museum of Jewish Heritage
Well worth a visit in the new year, Auschwitz. Not long ago. Not far away. tells the story of history's largest mass murder site through artifacts and survivor testimonies. This enormous exhibition includes a partial barrack, letters, a recovered scroll of the Torah, and a Nazi officer's desk. On view now. 36 Battery Pl., 646-437-4202, mjhnyc.org
Face Values at Cooper Hewitt
Facial recognition technology might help you unlock your phone, but what about its other uses? Face Values: Exploring Artificial Intelligence lets you play with this forward-thinking tech yourself, as well as learn about its applications in corporations and governments. Contributors include R. Luke DuBois, Zachary Lieberman, Karen Palmer, Jessica Helfand, Ellen Lupton, and Matter Architecture Practice. 2 E 91st St., 212-849-2950, cooperhewitt.org
Measure Your Existence at The Rubin
Imagine an immersive installation that inspires enlightenment. Measure Your Existence, coming to The Rubin Museum in Chelsea, may do just that. Experience six works of art that draw on the preciousness of the present moment and invite you to participate and reflect. Featured artists are Tehching Hsieh, Felix Gonzalez-Torres, Lee Mingwei, Shilpa Gupta, Meiro Koizumi, and Taryn Simon. Opens February 7. 150 W 17th St., 212-620-5000, rubinmuseum.org
Envisioning 2001 at Museum of the Moving Image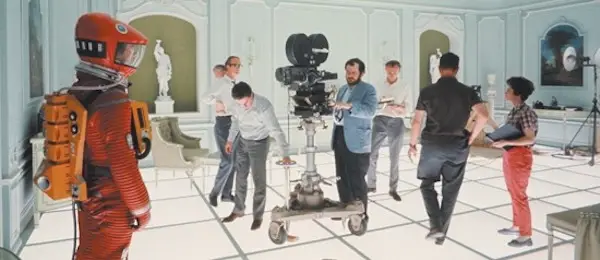 Courtesy of Warner Bros.
Go behind the scenes on one of the greatest films ever made, 2001: A Space Odyssey. The exhibition Envisioning 2001 will bring you up-close and personal with a space suit costume from the film, storyboards, sketches, and much more. Witness Stanley Kubrick's mind in action as the exhibition follows the production of this 1968 film through artifacts, as well as the indelible cultural impact of 2001. On view now. 36-01 35th Ave., 718-784-0077, movingimage.us