Exploring Drinks and Bites From the Pacific in NYC
May 20, 2019 - by Regina Molaro
May marks Asian/Pacific American Heritage Month. Home to East Asia, South Asia, Southeast Asia, and Oceania (which includes Hawaii, Australia, and Polynesia), the unique tastes of the region can be found in New York City. Offerings range from tuna poke and truffle taro chips to Aussie grub, cricket games, and tiki-inspired cocktails on an outdoor terrace. Go explore!
The Australian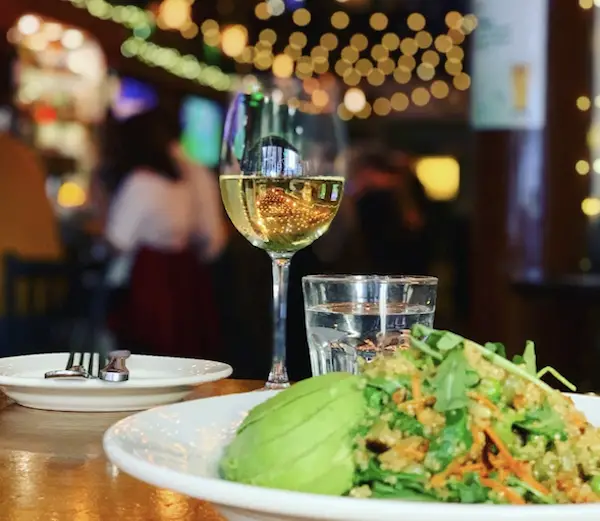 Midtown's The Australian is a friendly place to kick back with a few drinks, watch the game, or grab some Aussie fare. Australian food draws influences from the cuisines and cultures of Great Britain and an influx of immigrants from the Mediterranean and South Asia. Popular dishes include homemade meat pies, sausage rolls, and pub classics such as "The Parma," which is made with jumbo chicken schnitzel topped with Napolitano sauce, ham, parmesan, and mozzarella. Be sure to head to The Australian to catch a game of cricket, rugby, or soccer on one of the venue's large TVs. Bonus: happy hour is offered every day from 4 to 8pm. 20 W. 38th St., 212-869-8601, theaustraliannyc.com
noreetuh
Mod Hawaiian restaurant noreetuh is the East Village's destination for musubi (a Hawaiian rice snack), small plates of tuna poke, truffle taro chips, and more. In 2018, noreetuh earned a Wine Spectator Award of Excellence. Beyond a collection of 200 vintages with a strong representation from France, noreetuh offers craft beers and specialty sakes. 128 First Ave., 646-892-3050, noreetuh.com
Otto's Shrunken Head
Enjoy the aloha spirit in the East Village. Otto's Shrunken Head has re-envisioned Polynesia's tiki bar experience, fusing traditional tiki decor and potent rum-based libations with live bands and DJs. Otto's boasts 25 Polynesian-inspired cocktails; some are classics while others are Otto's originals. The menu includes the Shrunken Head—the house's signature drink, which comes in a souvenir mug. Dark and sweet, it has a bit of a bite. There's also the Stormy Skull—a fusion of dark rum, coconut, and ginger. Otto's hosts a diverse lineup of bands, which play everything from lounge/exotica, rockabilly, and punk to country, rock, garage, metal, and surf. The calendar includes open mic sessions, acoustic singer-songwriters, spoken word and poetry events, and literary readings. 538 E. 14thSt., 212-228-2240, ottosshrunkenhead.com
The Polynesian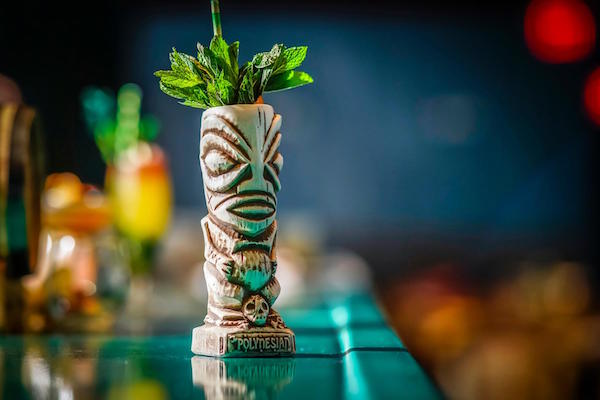 Have an exotic Oceanic experience without having to jet-set to faraway shores. The Polynesian in midtown is the ultimate ode to Tiki. In celebration of its first anniversary in June, this mod spot has unveiled a new menu of fun tiki drinks. The libations are served in oversized clam shells, pirate chests, and conch shells. Dive into the Captain's Last Breath, which is made with a powerful concoction of rum, green chartreuse, absinthe, and blue curaçao. There's also the Blue Hawaii—a frozen potion that boasts two different rums, splashes of lemon and pineapple juices as well as some cane syrup, house coconut cream, and blue curaçao. Food faves include the tuna poke, with yellowtail tuna and fried wontons. Now that the weather is warming up, retreat to the spacious terrace bar—a tropical outdoor oasis. Located inside the Pod Times Square Hotel at 400 W. 42nd St., info@thepolynesiantiki.com, thepolynesiantiki.com
Sons of Thunder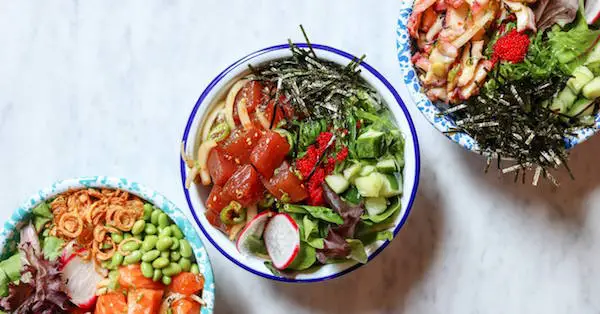 James and John are the visionaries behind Sons of Thunder—a Hawaii- and California-inspired casual beach-fare restaurant with locations in Murray Hill and the Financial District. Although the brothers grew up in California, their ancestral roots trace back to Hawaii. Their father also logged decades of experience in the hospitality industry on the mainland. Sons of Thunder's offerings reflect exotic, enticing flavors; its menu includes everything from popular Hawaiian dishes such as fresh poke to crispy Baja fish tacos. The brothers take pride in Sons of Thunder's culinary standards. They only use whole fish and loins that have never been frozen or chemically treated. Both Sons of Thunder locations offer a happy hour from 4:30 to 6:30pm. Special include $3 beers and deals on many menu items. Financial District, 225 Pearl St., 646-822-0208; Murray Hill, 204 E. 38th St. 646-863-2212, sonsofthunder.com
Looking for Free Group Planning Services?
Get free advice on planning your group's trip to New York.
RESTAURANTS

Multi-concept restaurant offering modern Japanese cuisine, a...

THEATER

In a heartbeat, 38 planes with 6,579 passengers were strand...

SHOPPING

Specializing in the great vineyards of California, France, A...

SIGHTSEEING

Sweeping, unobstructed, open-air views of NYC from the top o...