One of the things that make New York City a place most people want to visit is the diversity. There are so many different things to see, smell, and let's not forget, taste! If you're one for flavorful and spicy food, you need to check out some of the Indian restaurants while you're here. New York City is lucky enough to have so many authentic and delicious restaurants that it is almost hard to pick which one to go to sometimes. Here are five you can check out if you're looking to try some Indian cuisine in Manhattan.


1. Darbar

Located on East 46 Street and Lexington Ave in Midtown East, this fine Indian restaurant is perfect if you're looking for a restaurant that is a bit more upscale. You're on vacation, you should be treating yourself. And you will, with the endless of tasteful food experiences Darbar will give you. 152 E. 46th St., 212-681-4500, darbarny.com; there's also a terrific nearby spinoff, Darbar Grill, 157 E. 55th St., 212-751-4600, darbargrill.com
2. Curry India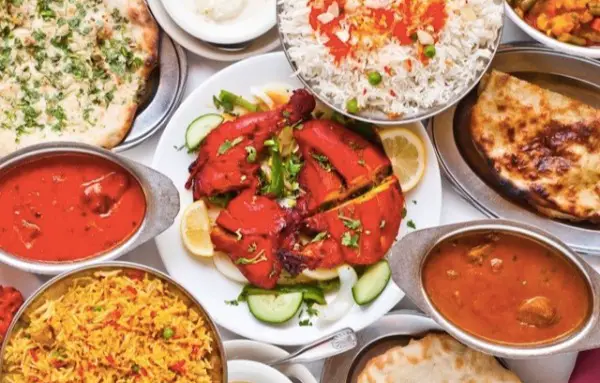 If you're looking for something more casual but just as good, try out Curry India, which also is located in Midtown on Manhattan. Here you'll get great, traditional food for reasonable prices, while being located in close proximity to the subway, making it easy to get to! 148 W. 49th St., 917-261-4902, curryindianyc.com
3. Vatan

Located in Murray Hill, this vegetarian Indian restaurant does not only dish up tasteful vegetarian options for those who are vegetarian but it also a great place if you are really hungry, as the restaurant offers all-you-can-eat options! Check out Vatan and their fixed price menu if you're really hungry. You won't be sorry. 409 Third Ave., 212-689-5666, vatanny.com
4. Dhaba

You'll find this restaurant in the Kips Bay Manhattan neighborhood, not far from Madison Square Park. No matter what you're craving, whether it is vegetarian, tandoor, Punjabi, and so on, Dhaba got something for everyone. 108 Lexington Ave., 212-679-1284, dhabanyc.com
5. Indikitch
Just looking to grab some food real quick instead of sitting down for a meal? Head over to Indikitch for some simple Indian fast-food to grab while you're on the run. The food doesn't lack in quality or flavor just because you aren't sitting down. And it's very reasonably priced. 25 W. 23rd St., 646-590-7152, indikitch.com
About the author: Nina is the Engagement and Corporate Communications Analyst for RentHop, a national apartment rental site based in New York City. She moved overseas from Norway three years ago and has since been living and working as an expat in New York, enjoying everything the city has to offer.