On narrow, ancient streets downtown you'll find one of the most vibrant places in Manhattan: Little Italy. Childhood home of director Martin Scorsese and inspiration for The Godfather, Little Italy remains a vital destination for visitors to NYC. It's also a fantastic place to get a meal at a classic restaurant. For decades now, bold-face names and hungry New Yorkers have come to Little Italy for pizza, pasta, and the best cannoli in the city. Check out any one of these Little Italy legends for a New York meal to remember.
Founded in 1908, Grotta Azzurra has counted Enrico Caruso and Frank Sinatra among its fans. Today it's a perfect destination for traditional Italian in the heart of Little Italy. White tablecloths and a warm atmosphere make for a great ambiance. Don't miss house signatures like lobster Fra Diavolo, homemade pastas, pizzas, and prime steaks and chops. If you're coming for lunch or an early weeknight dinner, you'll find great prix fixe specials as well.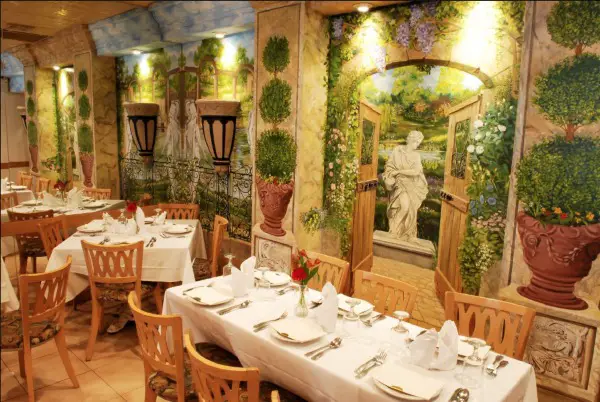 Il Cortile is a family-owned restaurant that's been a Little Italy institution since 1975. Exposed brick and ample greenery make for a special meal in the stunning atrium garden. Charming additional rooms are ready to host everything from intimate gatherings to large celebrations. This neighborhood staple delivers the highest quality ingredients across a broad menu available for lunch and dinner seven days a week. Look for classics like homemade fettuccini with wild mushrooms and sweet sausage, flavor-packed puttanesca, veal scaloppini, and stuffed filet mignon in a rich tomato sauce.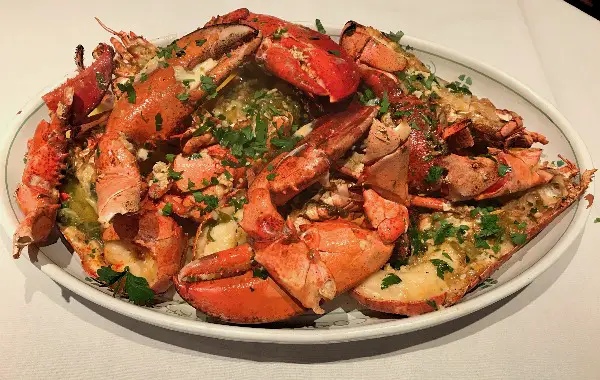 Owned and operated by a charming Italian immigrant family that has helmed various restaurants in Little Italy for generations, Lunella Ristorante is one of the best finds in the neighborhood. An extensive menu features favorites like stuffed clams, grilled polenta, baked ziti, grilled lamb chops, and specialties like lobster for two, served with clams, mussels, and calamari in a spicy marinara. On a nice day, the mahogany storefront slides away to open Lunella to the street.
One of the most famous names in Little Italy is Umberto's Clam House, a classic since 1972. Actors, sports figures, politicians, musicians, and other celebs flock here for linguine with white clam sauce, seafood Marechiaro, and sauces simmered to perfection for hours. Try their famous cocktails, sangria, or wine by the glass. And don't miss the raw bar!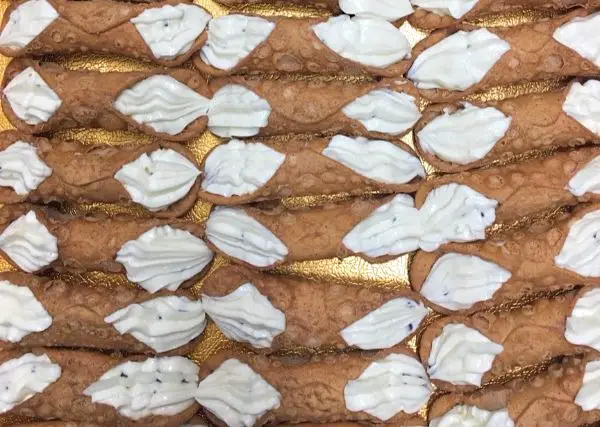 When you're ready for a sweet ending to your Little Italy adventures, Caffé Palermo is your destination. Here since 1973, this must-stop is hosted by Baby John, The Cannoli King. The cannolis at Caffé Palermo keep to that perfect balance between sweet cream and satisfying crunch, making these the best in the city. On top of that you'll find the finest Italian pastries: cheesecake, tiramisu, rainbow and other Italian cookies, chocolate mousse cake, and "lobster tails" that are off the hook. Enjoy unbeatable cappuccino and espresso as well—one visit and you'll know why big names like Danny DeVito, Ray Romano, and Ryan Seacrest are fans.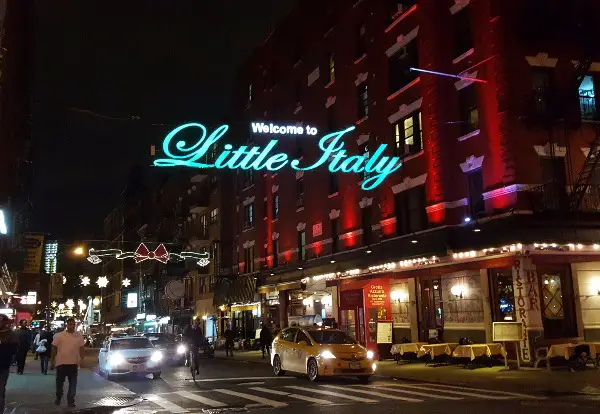 By Jameschecker (Own work) [CC BY-SA 4.0], via Wikimedia Commons