A Halloween toast (cider, of course) to the Night of the Living Theatrics, both ghoulish and glam! It's the time of year when every kid and kid-at-heart gets the go-ahead to indulge their fondest costume desires—including those inspired by some of Broadway's biggest hits.
Witches and wizard-wannabes are extra blessed this Halloween with two shows catering to their passions: to start, Harry Potter and the Cursed Child, where Potterheads—whether Gryffindors, Ravenclaws, Hufflepuffs, or Slytherins—can strut their Hogwartian stuff with school robes, scarves, and wands.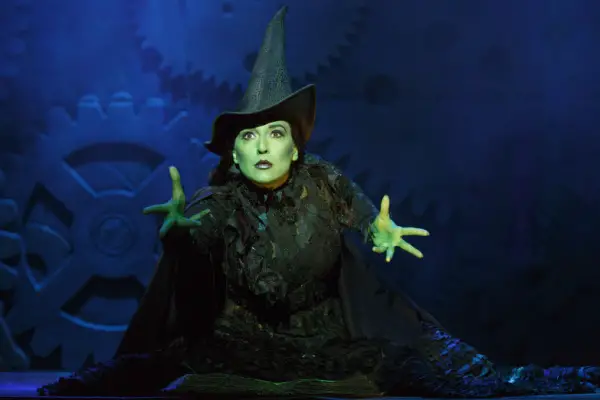 Jessica Vosk having a wicked good time as Elphaba on Broadway. Photo by Joan Marcus.
Wicked entices us to slather on emerald green face and hand paint to recreate Elphaba's show-stopping hue.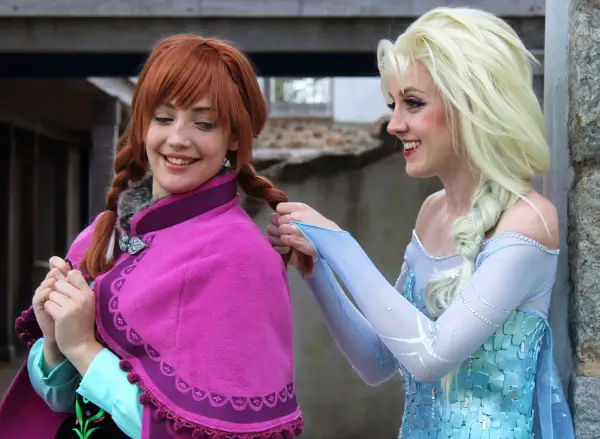 As for the princess set, they're well represented in Disney's Frozen (Elsa and Anna) and Aladdin (Jasmine), as well as title character Anastasia and ever-sparkly good witch Glinda from Wicked. For those who want to keep it simple with just a single costume piece, may I suggest a Fosse fedora (Chicago), thigh-high red stilettos (Kinky Boots), or pretty much anything that keeps you in the pink (Mean Girls).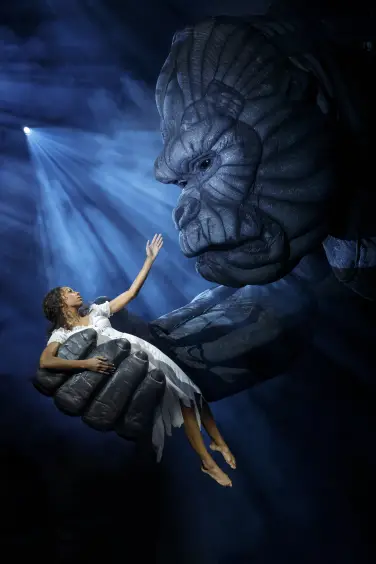 Christiani Pitts faces off with a New York legend in King Kong. Photo by Joan Marcus.
Finally, for the go big or go home crowd, there's King Kong. Re-create the awesome Broadway mega-ape look...go ahead, I dare you.