The Tastiest Cheese and Charcuterie Boards in Hell's Kitchen
March 1, 2019 - by Merrill Lee Girardeau
There's no shortage of great wine in New York, but cheese and charcuterie plates don't always pass muster. Hell's Kitchen serves up some tasty options. Swipe a pheasant pâté onto a piece of bread and an apple slice through baked camembert as you savor every bite of cheese and charcuterie in dining heaven (i.e. Hell's Kitchen).
Tastiest Cheese & Charcuterie Boards in Hell's Kitchen: Aldo Sohm
Photo: Instagram
Next door to sister restaurant Le Bernardin, Aldo Sohm offers a fantastic counterpart to the fine-dining experience with the same sommelier (Aldo Sohm himself) and a more relaxed atmosphere. Along with your wine, have Brooklyn's Charlie's charcuterie, specifically The Tower of cured meats, chicken liver mousse, wild boar sausage, and a baguette from local bakery Maison Kayser ($50). Cheeses come from beloved local purveyor Murray's Cheese. Have a selection of four or six varieties, or the popular baked camembert cheese with sliced apples and croutons ($25). 151 W. 51st St, 212-554-1143, aldosohmwinebar.com
Tastiest Cheese & Charcuterie Boards in Hell's Kitchen: Benoit
Benoit started in Paris in 1912 and, much later, became the project of legendary chef Alain Ducasse. Now he's brought a spinoff to New York, where you should quench your wine, cheese, and charcuterie craving ASAP at the bar. You'll have plenty of cornichons, pearl onions, and meat on the excellent charcuterie board ($25), and the selection of three "mature" cheeses might feature bleu or gruyere with fresh fruit to complement ($19). With interiors inspired by the classic Paris bistro, Benoit makes a perfect pre-theater date spot. 60 W. 55th St., 646-943-7373, benoitny.com
Tastiest Cheese & Charcuterie Boards in Hell's Kitchen: Casellula
When you walk into the petite wine bar Casellula, you'll spot a pastry case full of cheese. On their cheese menu, the many varieties are broken down into flavor profiles like fresh, bloomy, washed, pressed and cooked, and blue. Their well-curated wine list features pitch-perfect vintages from around the world (fans of bold, dry whites: go for the Writer's Block), and servers are well-equipped to find a glass and flight of cheeses to suit your palette. The chef's selection of cured meats for $18 comes with pickles, chutney, and dijon, rounding out your exceptional hors d'oeuvres. 401 W. 52nd St., 212-247-8137, casellulahk.com
Tastiest Cheese & Charcuterie Boards in Hell's Kitchen: Blue Seafood Bar
From the decor out of a perfectly preserved 1900s steamer to the exquisite selection of oysters on the menu, Blue Seafood Bar gets the seafood theme note-perfect. But their cheese and charcuterie, with selections from Italy and Spain, deserve a shout-out as well. Try cave-aged cheddar, Yerba Cabra goat cheese with "creamy tangy citrus notes," pecorino, manchego, and asiago. Their charcuterie include Italian sopressata salami and pork jowl guanciale with black pepper and juniper. Order these items come individually or as a combination on the Meat and Cheese Board for $32. Blue's wine list focuses on the Mediterranean and Baltics; take a step out on some Slovenian pinot noir. 856 Ninth Ave., 212-757-7511, blueseafoodbar.com
Tastiest Cheese & Charcuterie Boards in Hell's Kitchen: Ardesia Wine Bar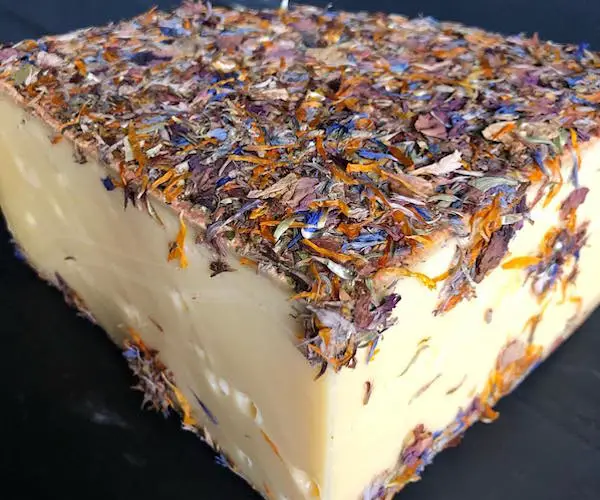 You'll know you've found Ardesia when you see the massive wine rack behind glass above the bar area. This casual neighborhood spot serves a dependably great cheese and charcuterie board for $33, always with locally made Amy's bread on the side. Cheeses range from a raw bleu from Auvergne, France, to local goat cheese. There's wild boar sausage and other goodies on the charcuterie side. Come for happy hour: 4-7pm, Monday through Friday, with $2 off all glasses of wine and drafts. 510 W. 52nd St., 212-247-9191, ardesia-ny.com
Tastiest Cheese & Charcuterie Boards in Hell's Kitchen: Morrell Wine Bar & Cafe
Conveniently located at Rockefeller Plaza, Morrell Wine Bar & Cafe provides welcome respite in a busy area of town. Their charcuterie includes the innovative Gin & Juice salami and pheasant pâté, while cheese come with wine-like names (Moses Sleeper and P'tit Basque, for example). You can select a cheese plate, charcuterie board, or a combination platter for $48. Let your waiter guide you through the extensive wine list, with an impressive showing of European whites and other varietals. 1 Rockefeller Plaza, 212-262-7700, morrellwinebar.com
Looking for Free Group Planning Services?
Get free advice on planning your group's trip to New York.
RESTAURANTS

Multi-concept restaurant offering modern Japanese cuisine, a...

THEATER

In a heartbeat, 38 planes with 6,579 passengers were strand...

SHOPPING

The sweetest experience in Times Square!...

SIGHTSEEING

Hop aboard these environmentally friendly twin-hulled catama...