Those who love indulging in the flavor of coffee can celebrate National Coffee Day on September 29th with a brew-inspired cocktail. Each one of the cocktails featured here is crafted with a few doses of java along with some spirits.
New York Starbucks Reserve Roastery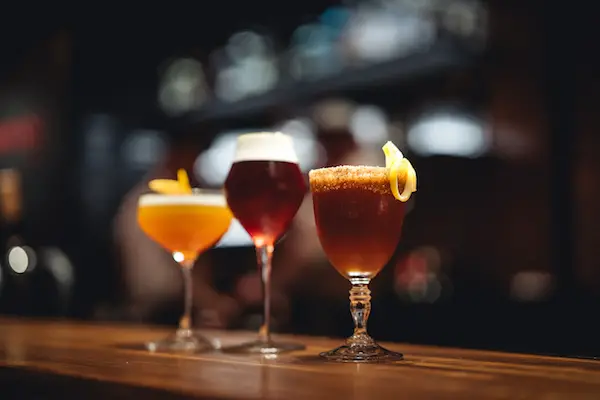 Starbucks! Yes, you read that right. New York Starbucks Reserve Roastery in the Meatpacking District serves coffee-infused cocktails! The menu might be huge but we suggest trying the classic Manhattan: Starbucks' Black and White Manhattan is a coffee- forward cocktail that puts a fresh spin on a classic. 61 Ninth Ave., 212-691-0531, starbucksreserve.com
J.Bespoke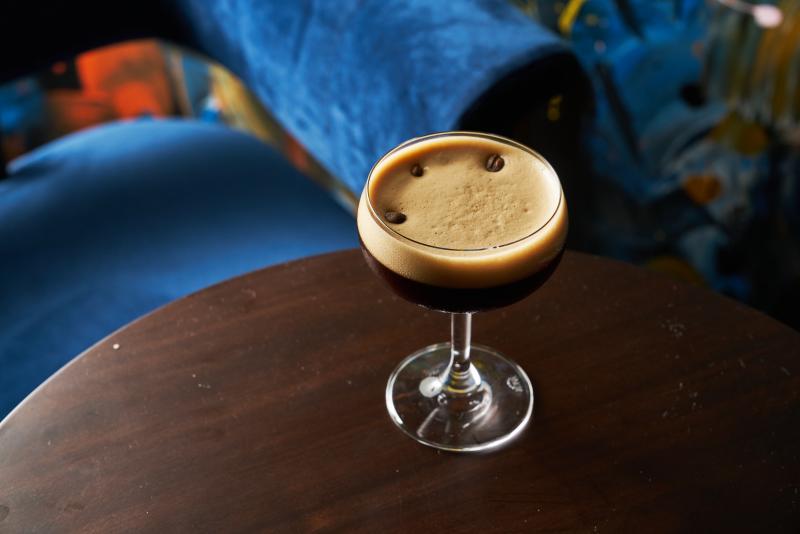 This newley opened speakeasy, hidden in the back of Devoción Coffee + Cascara, is the perfect place to get a caffeine fix while enjoying a delicious cocktail. Sit back and watch a game on one of their TVs while sipping on a coffee themed cocktail. Their Nitro Cold Brew Martini will help you stay up all night long! While there, make sure to try some of their light bites or some of their other delicious cocktails. 121 E. 27th St., jbespoke.com


Añejo NYC 
Credit: Anejo NYC
Perk up your evening with Añejo's Negroni José—a coffee-infused cocktail that mingles the flavors of El Buho Espadin Mezcal, Campari, sweet vermouth, and Kahlua. The wake-up call comes from a few shots of Blue Bottle Cold Brew. The cool cocktail is garnished with a colorful slice of orange. Visit any of Añejo's three locations in New York City, which include 668 10th Ave., 212-920-4770, anejonyc.com
Skinny Dennis
Skinny Dennis in Brooklyn serves a Willie's Frozen Coffee; we also recommend their Bourbon Mint Sweet Tea, which features their own homemade tea. 152 Metropolitan Ave., Skinnydennisbrooklyn@gmail.com, skinnydennisbar.com
Mister Paradise
Sip in style at this East Village hideaway that features lots of wood and the flicker of candlelight. Those who need an after-dark pick-me-up can head to cocktail bar Mister Paradise for its Cafe Disco, made with cold brewed coffee and Demerara Sugar. The infusion also boasts house-roasted buckwheat tea and Rittenhouse Rye whiskey. Grapefruit zest adds embellishment. 105 First Ave., hello@misterparadisenyc.com, misterparadisenyc.com
My Friend Duke
Credit: My Friend Duke.
The tall, chilled Frenchman's Cove features the flavors of citrusy lemon, simple syrup, and coffee liqueur. It's blended with some Appleton Jamaican rumcream. The libation is whipped, shaken, and served over ice. It's then adorned with a slice of orange and a dash of nutmeg for fall. Exposed brick, rich wood, and candles create some great autumnal ambiance. 383 Third Ave., 646-455-0684, myfriendduke.com
Nobody Told Me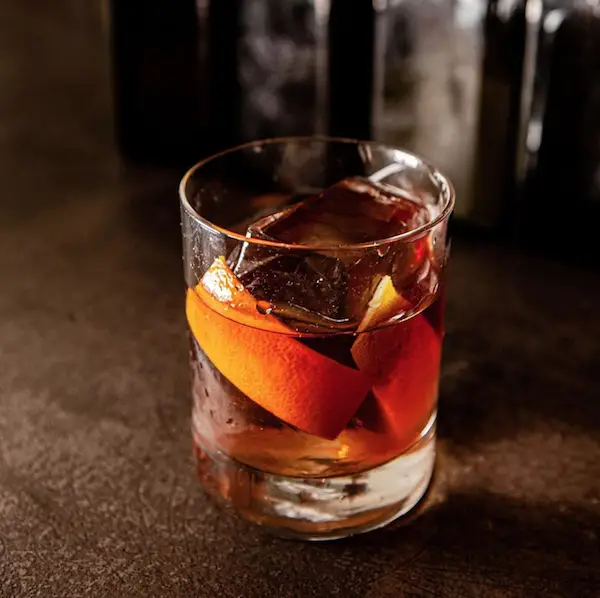 Credit: Nobody Told Me.
Alberto Miranda, Co-Owner/Beverage Director of Nobody Told Me is the mixologist behind the Midnight in Stockholm. It boasts Krogstad Aquavit, Mr Black Cold Brew Coffee Liqueur, Demerara, and a few dashes of Angostura bitters. It's then garnished with lemon and orange peels. 951 Amsterdam Ave., 917-409-2050, nobodytoldme.nyc/drink
Kobrick Coffee Co.
Kobrick Coffee Co. in Chelsea serves up seven coffee cocktails. Choose from local classics (cocktails inspired by local cities), or try one of their seasonals. We are particularly biased towards The Loca Mocha Coffee Cocktail (ancho chile liqueur, Jameson Irish Whiskey, chocolate milk, cold brew). 24 Ninth Ave., 212-255-5588, kobricks.com
Bubbleology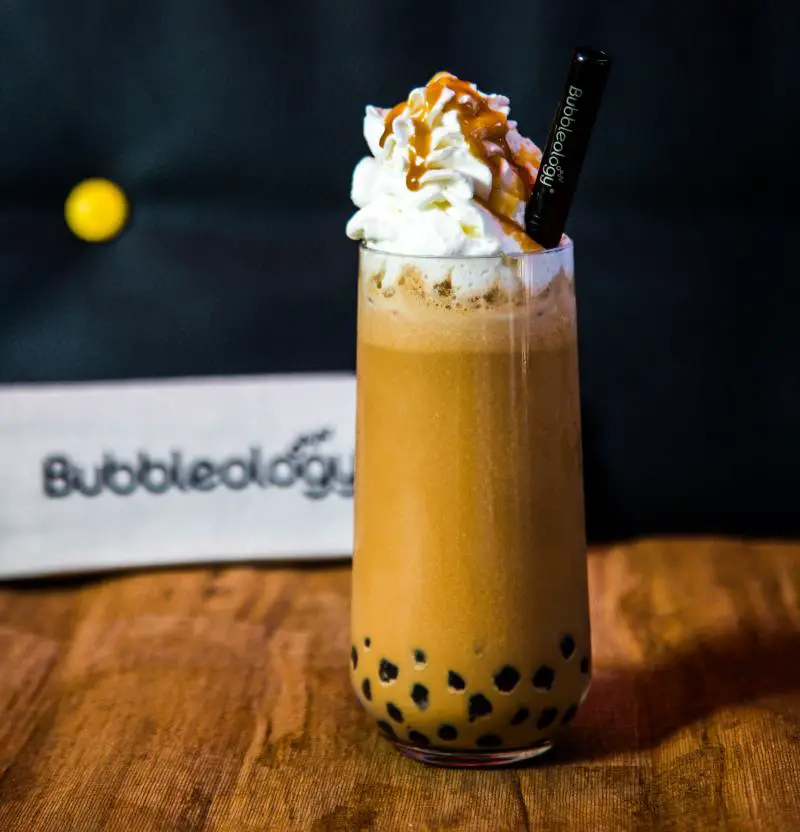 Credit: Bubbleology
If you're a fan of bubble tea get ready for alcoholic bubble coffee. Bubbleology is taking boba and putting it into cocktails! The Cloud Nine is a coffee-based drink featuring classic tapioca balls, white rum, coconut rum, whipped cream, and a drizzle of caramel. Bubbleology also offers paper straws for a guilt-free drinking experience. Regular bubble tea and bubble waffle ice cream are also offered. 120 First Ave., 646-998-4114, bubbleologyusa.com