The only people who don't like Planet Hollywood are the people who have never been to Planet Hollywood. If you fall into the latter category, it's about time you fixed that. In New York, it's a must-visit for any fan of movies, food, or fun.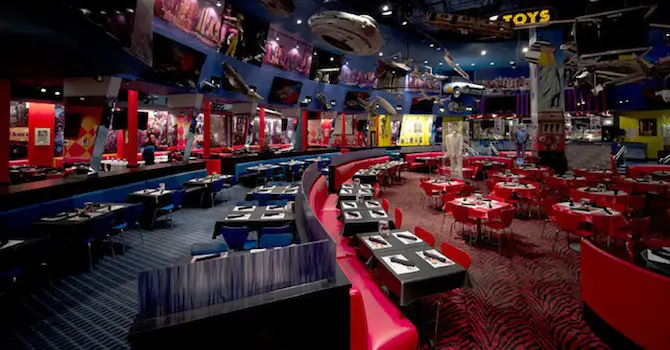 Come see the magic of Hollywood and eat great food while being surrounded by the largest movie memorabilia collection in the world. Awesome merchandise and special events are just small additional parts of the thrill. The menu is freshly prepared, highlighted by pasta, salads, sandwiches, burgers, grilled fare, delicious desserts, and specialty drinks.
For a limited time, use City Guide's coupon to save $10 when you spend $30 or more. Come see another magical part of New York City.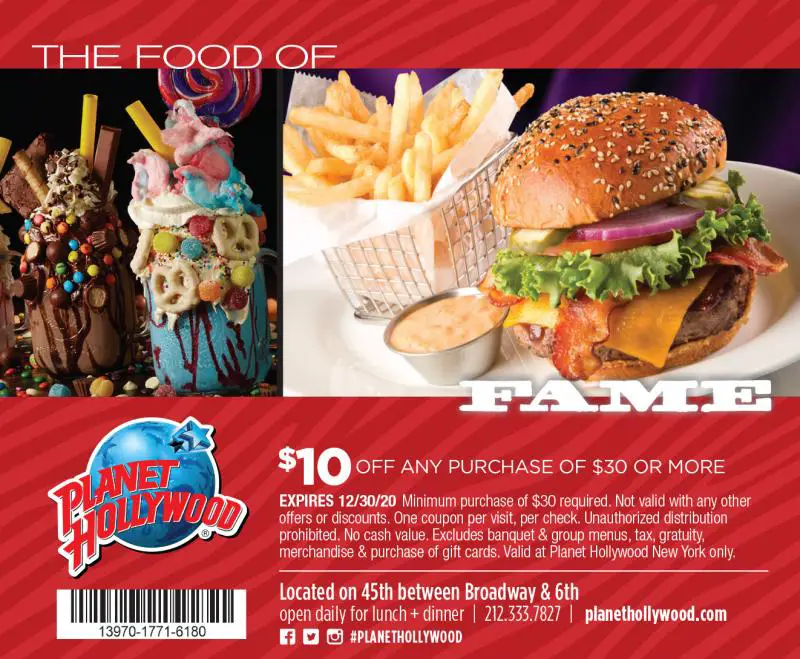 Planet Hollywood is at 1540 Broadway. Call 212-333-7827 or visit planethollywoodintl.com for more information.