The 93rd Annual Feast of San Gennaro began Thursday, September 12th and lasts through Sunday, September 22nd, 2019, in Little Italy—the lower Manhattan neighborhood that served as the first home in America for countless Italian immigrants who came in search of a better life in the early part of the 20th century. The lively Italian festival, which is filled with lots of yummy Italian meals, desserts, and culture, is dedicated to keeping the spirit and faith of the early Italian immigrants alive. The Feast offers religious processions and colorful parades, and boasts free musical entertainment daily. There's also a world-famous meatball-eating competition!
Image: Caroline/Flickr
Meatballs are famously an Italian favorite and they're the basis of the 4th Annual Meatball Eating Competition on Saturday, September 21st at 1pm. The meatball contest is held in honor of the "unofficial Mayor of Little Italy," Johnny "Cha Cha" Ciarcia. New for 2019, the Feast is introducing an inaugural Zeppole Eating Competition on Wednesday, September 18th at 1pm.


The Feast of San Gennaro runs along Mulberry Street between Canal Street (on the south) and Houston Street (on the north). It takes place east to west on Grand Street between Mott and Baxter Street, and east to west on Hester Street between Mott and Baxter Streets. In addition to restaurants offering their delicious Italian food and tasty treats, there are a few great destinations in the neighborhood as well.
San Gennaro 2019: Caffe Palermo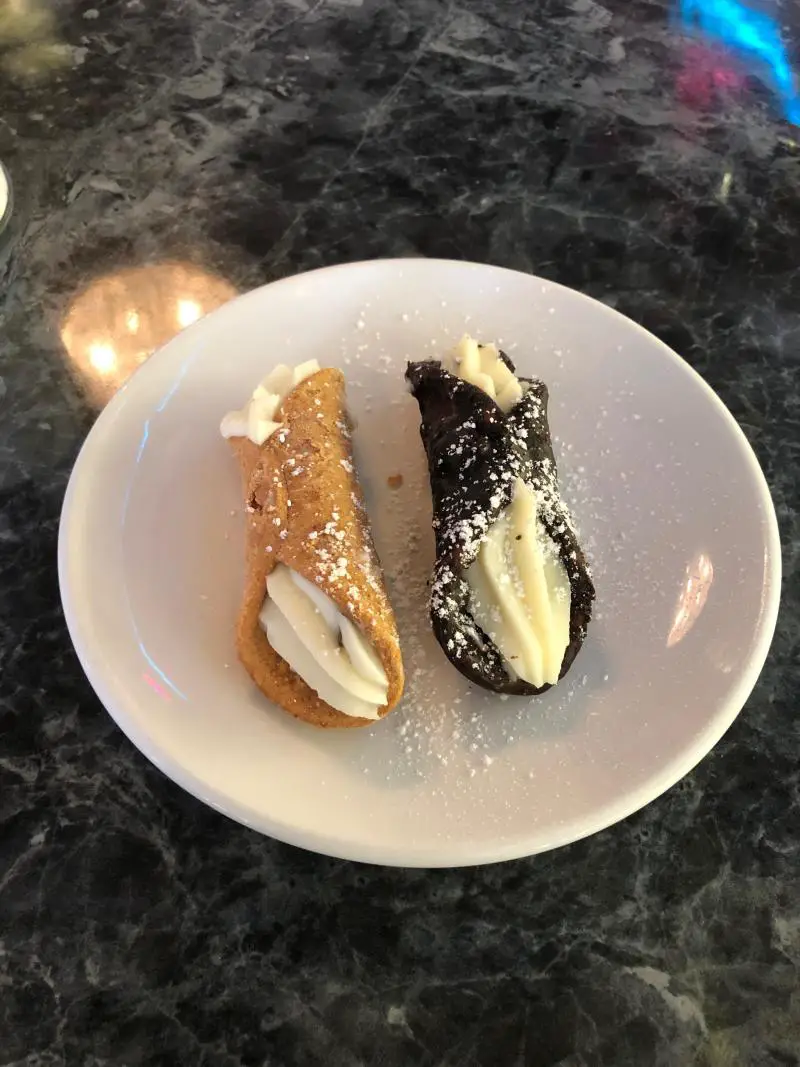 Caffe Palermo is a great destination all its own for delicious paninis, pizza, pastries, cappuccinos and desserts. Renowned as the "Cannoli King," proprietor "Baby John" whips up famous fresh cannolis, tiramisu, cheesecake, and other tasty treats. 148 Mulberry St., 212-431-4205, caffepalermo.com
San Gennaro 2019: Alleva Dairy
Indulge in the goodness of Italian cheese such as Sicilian Black Pepper, Aurrichio Provolone, and Reggiano Parmigiana. Bringing delicious cheese to New York since 1892, Alleva Dairy also offers fresh meats such as dry sausage and soppressata, prepared foods such as tasty salads and side dishes, as well as fresh breads and pastas. Explore its offerings at the Feast or stop by and pick up some of the fine foods for a picnic in the park. 188 Grand St., 212-226-7990, allevadairy.com
San Gennaro 2019: Cha Cha's In Boca Al Lupo
Cha Cha's in Boca Al Lupo is a cafe restaurant named after the late John "Cha Cha" Ciarcia, a renowned restaurateur, boxing promoter (even managed Tony Danza!), and of The Sopranos fame. Michael Douglas, Danny DeVito, Martin Scorsese, and other celebs have dined there. The intimate restaurant in Little Italy serves up everything from antipasti, to steak, seafood, to decadent Italian pastries. 113 Mulberry Street, NY, 347-332-4904, chachasoflittleitaly.com.
San Gennaro 2019: Il Cortile
Il Cortile is a family-owned restaurant that's been a Little Italy institution since 1975. Exposed brick and ample greenery make for a special meal in the stunning atrium garden. Charming additional rooms are ready to host everything from intimate gatherings to large celebrations. This neighborhood staple delivers the highest quality ingredients across a broad menu available for lunch and dinner seven days a week. Look for classics like homemade fettuccini with wild mushrooms and sweet sausage, flavor-packed puttanesca, veal scaloppini, and stuffed filet mignon in a rich tomato sauce. 125 Mulberry St., 212-226-6060, ilcortile.com
San Gennaro 2019: Lunella Ristorante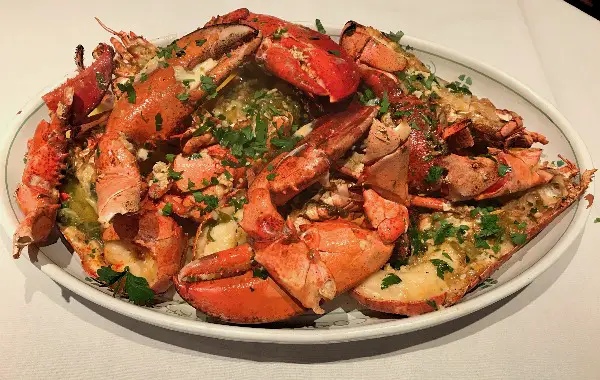 Run by a charming Italian immigrant family that has helmed various restaurants in Little Italy for generations, Lunella Ristorante is one of the best finds in the neighborhood. An extensive menu features favorites like stuffed clams, grilled polenta, baked ziti, grilled lamb chops, and specialties like lobster for two, served with clams, mussels, and calamari in a spicy marinara. The casual, charming setting features a smart wine list and a full bar. 173 Mulberry St. (btw. Grand & Broome Sts.), 212-966-6639, lunellas.com
San Gennaro 2019: Umberto's Clam House
A Little Italy staple since 1972, actors, sports figures, politicians, musicians, and other celebs have been coming to
Umberto's
for years, renowned for their raw bar. Try their legendary "Hot, Medium & Mild Sauce" simmered to perfection for hours. You'll find exciting dishes like linguine with white clam sauce and seafood Marechiaro. Open seven days lunch/dinner. Try their famous cocktails, sangria, or wine by the glass. Group reservations available.
132 Mulberry St. (btw. Hester & Grand Sts.) 212-431-7545, umbertosclamhouse.com.
San Gennaro 2019: The Original Vincent's
Tracing its history back to 1904, Giuseppe and Carmela Siano established Vincent's Clam Bar in Little Italy and named the local food joint after their son. Today, Vincent's still offers locals and tourists delicious Italian seafood, and of course, the special Vincent's Sauce. The fresh sauce, made with love and culinary expertise, is void of preservatives and boasts all natural ingredients. Pizza, salad, heroes, and other fine foods round out the menu. 119 Mott St., 212-226-8133, originalvincents.nyc
San Gennaro 2019: Puglia of NYC
Established in 1919, this family-operated, family-owned Italian restaurant was founder Gregorio Garofalo's vision of the "American Dream." With expertise in creating homemade wines and a passion for cooking, Garofalo focused on the cuisine of Puglia—the region in Southern Italy from which he immigrated. Today, his dream continues—the legendary restaurant continues to be managed by Garofalo's third-generation ancestors. The menu features pizza, pasta, salads, desserts, drinks, and beyond. 189 Hester St., 212-966-6006, pugliaofnyc.com
Image: Paul Stein/Flickr