Give the Gift of Experience: NYC Classes, Tours, and More!
December 12, 2017 - by Evan Levy
Right about now, you're probably somewhere in the middle of your holiday shopping. Or maybe you haven't even started your gift list. (If you've finished, we don't want to talk to you at present.) And you're probably feeling like your list is missing…something. It's time to start thinking outside the store, and look into experiences rather than things; that cooking class/workshop/tour may be just what you're looking for—even if you didn't know it.
A photo from an ICE cake decorating class (via Facebook).
You know that friend who loves to cook, and is always looking to take his skill to the next level? Sign him up for a class at ICE (the Institute of Culinary Education). Perhaps Churros vs. Bomboloni: A Dessert Duel? Too dessert-y? What about a class in Cooking of the Pacific Northwest, from fire-roasted oysters to wild mushroom fricassee? You can even sign up groups of people with one fell swoop: they offers classes for couples and families, so there's your entire neighbor's family taken care of.
If you're looking for something more, well, pizza-y, what about Pizza School? (Yes—it's both the name and what it is.) The 4-hour, hands-on pizza workshop is great for both novices and more advanced pizza makers, and includes step-by-step instruction for making pizza from scratch.
Buying chocolate is so 2017. At Voila Chocolat, participants can make their own confections. Choices include Chocolate Story Time for Kids, which includes a story and chocolate-making activity, or the chance to host a private chocolate-making event.
NYC Wine Company wine tasting class (via Facebook).
We'll drink to that: For the oenophile friend, the NYC Wine Company offers wine tasting classes like "Wine 101" or seminars like "Beer and Brats."
And for the young 'uns, Taste Buds offers budding chefs such tantalizing offerings as "Plant to Plate" (popsicles, carrot noodle nests, and even growing plant from scratch) or single-shot family workshops.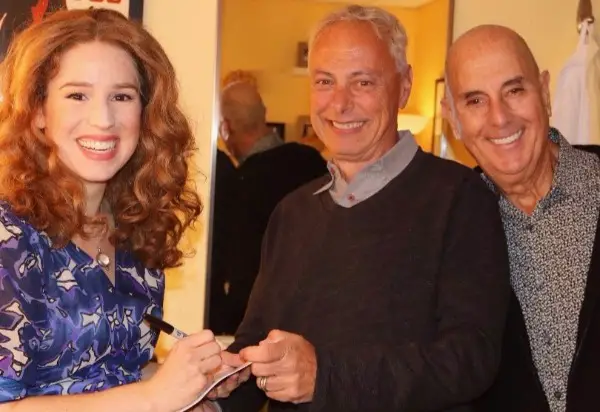 Got a friend who loves Broadway? (Rhetorical question. Who doesn't?) Send her backstage with Broadway Plus VIP Services, the official provider of VIP theatre experiences. Shows and packages include hits like Beautiful, Phantom, Kinky Boots, and Chicago.
Another good tour option: Harlem Heritage Tours, which offers tours given by people who have grown up in the neighborhood. Whether its jazz, gospel, or shopping, you'll find a way for someone to really explore the neighborhood.
Did you know that there's a New York School of Flower Design? Wouldn't a workshop there be a great gift for your friend Susie, who's always looking at those bouquets in restaurants and saying, "I wish I could do that"? Now she can put her bouquet skills to the test. One-week intensive courses cover the basics from traditional to contemporary arrangements, plus there are field trips and demonstrations.
OK: Where do you stand on the subject of clowns? At the Barrow Group, someone (doesn't have to be you) can learn clown skills in one of their Theatrical Clowning classes; there's also an intensive. Pennywise, we're coming for you.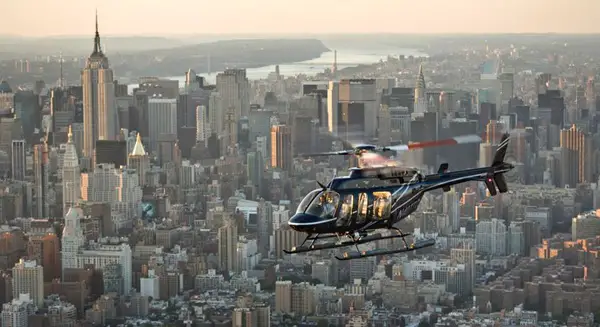 For the friend who's more into doing than learning—or who's just a daredevil—a private helicopter tour might be just the thing. Helicopter Flight Services Tours start at 15 minutes and go up to a VIP: Air & Sea Tours, all with amazing views of the city.
For someone who prefers to keep her feet on the ground—preferably near a zoo—the Central Park Zoo offers a range of unique program for grown ups, such as their "In the Mood" series: "Woo at the Zoo" looks at how animals woo their mates. If you have a friend who's never without his camera, sign him up for a program that lets visitors visit the zoo and take photos before it opens with a wildlife photographer.
And finally, sometimes an experience should basically be you (or someone) just being pampered. At the Mandarin Oriental Spa, guests can enjoy a tea lounge, soaking tub, steam room, and spa treatments that range from massage to aromatherapy
Come to think of it, why not you? You deserve a great experience as well.
Looking for Free Group Planning Services?
Get free advice on planning your group's trip to New York.
RESTAURANTS

Beloved midtown spot takes inspiration from local tradition,...

THEATER

Gaston Leroux's famous period thriller is now one of Broadwa...

SHOPPING

Specializing in the great vineyards of California, France, A...

SIGHTSEEING

Introducing NFL EXPERIENCE TIMES SQUARE! The only attraction...