The Best Father's Day Gifts in NYC
June 7, 2017 - by City Guide News Desk
New York is the shopping capital of the world, making it the perfect place to track down a gift for dad on Father's Day. For 2017, the holiday falls on Sunday, June 18th. We've got a rundown of some great gift ideas, from museum shops to super-stylish watches. Would Dad expect anything less?
Father's Day Gifts: B&H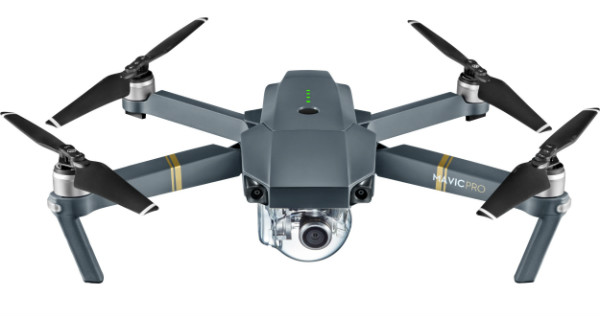 New York's audio/visual superstars B&H have all the latest drone technology. What dad wouldn't love the sleek new DJI Mavic Pro, with its gimbal stabilized 12MP / 4K Camera, 4.3 mile control range, and at least 27 minutes flying time? The app-based controls are enhanced with tap- and gesture-based commands. 420 Ninth Ave., 212-444-5003, bhphotovideo.com
Father's Day Gifts: Cariloha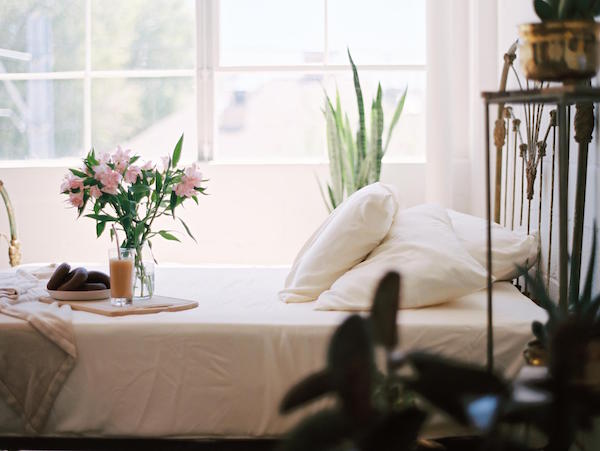 Indulge Dad in natural luxury with the softest bedding on the planet. Cariloha sheets are made of eco-friendly viscose from bamboo and are softer than 1,000 thread count Egyptian cotton. 637 Broadway (btw. Bleecker & Houston Sts.), soft opening before Father's Day, grand opening at the end of June.
Father's Day Gifts: DataVision
The MacBook Pro 13". It's faster and more powerful than before, yet remarkably thinner and lighter. It has the brightest, most colorful Mac notebook display ever. And it introduces the Touch Bar, a Multi-Touch enabled strip of glass built into the keyboard. SAVE $100 at DataVistion! 50 W. 23rd St. (btw. Fifth & Sixth Aves.), 212-689-1111, datavis.com

Father's Day Gifts: FDNY Fire Zone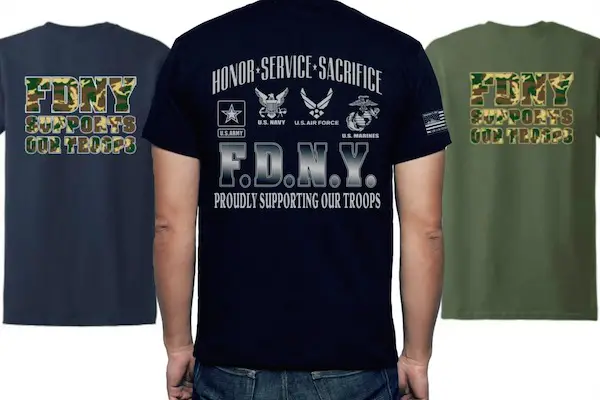 If you're looking for great New York souvenirs, the FDNYShop at FDNY Fire Zone has special discounts for City Guide readers. Give Dad a gift that gives back: at the FDNY Fire Zone every purchase supports the life-saving missions of the FDNY Foundation. FDNY proudly supports our U.S. troops. Each exclusive T-shirt reminds us the Honor-Service-Sacrifice of our armed services, Seal Team Six, FDNY, and those we've lost but have not forgotten. FDNY Fire Zone is offering City Guide readers a 15% off with code HERODAD-CG, both online at fdnyshop.com and in the store. (Requires full-priced items and code entered prior to checkout; select items including Job Shirts, Code 3 Models, and sale items are excluded. Cannot be combined with other promotions.) 34 W. 51st St., 212-698-4520, fdnysmart.org
Father's Day Gifts: Grand Bazaar NYC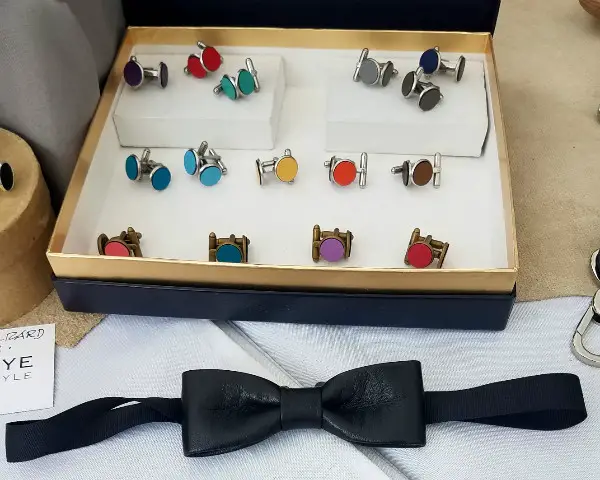 Every Sunday New Yorkers head up to the Upper West Side and Grand Bazaar NYC, which features 100+ local artists, designers, and antique/vintage merchants sell handmade, one-of-a-kind, and rare goods, including delicious artisanal foods. For Father's Day, these sterling silver and lambskin leather tuxedo bow-tie and cuff-links from Judy Kaye Bounded Style are available in 15 colors. 100 W. 77th St. (Columbus Ave.), 212-239-3025, grandbazaarnyc.org
Father's Day Gifts: Grand Central Terminal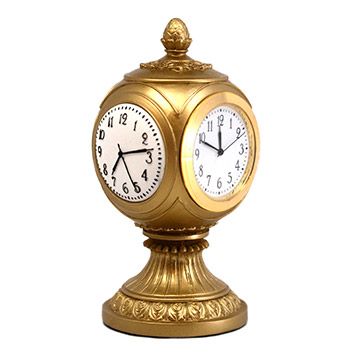 Grand Central Terminal is more than just a transportation hub. It's also a destination on its own for architecture and history buffs, diners, and shoppers. On the latter note, spoil Dad this year with the wide range of gifts available at GCT. From whiskey to shaving gear to chocolate, you'll find plenty of treats. Or take home a hand-painted replica of Grand Central's iconic Information Booth clock. This mini clock tells real time on one side and on the other three is set to 7:13 (19:13 in military time, the year the current Grand Central Terminal opened to the public). 89 E. 42nd St., 212-340-2583, grandcentralterminal.com/grandcentralrewards
Father's Day Gifts: Guggenheim Store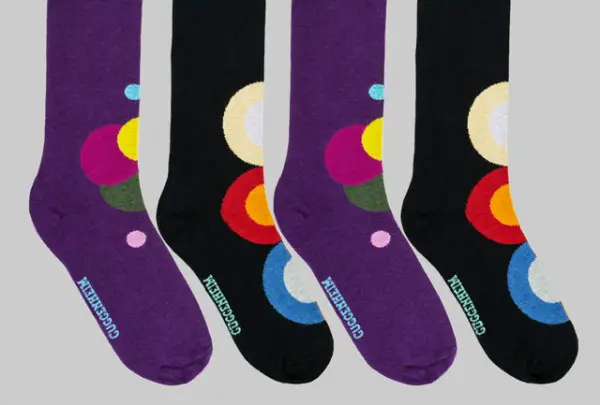 Get your Father's Day shopping off on the right foot with these exclusive socks inspired by Vasily Kandinsky and Robert Delaunay ($25). Visit the Solomon R. Guggenheim's iconic Frank Lloyd Wright-designed building or shop on their award-winning website. 1071 Fifth Ave., at 89th St., 800-329-6109, guggenheimstore.org
Father's Day Gifts: Hammacher Schlemmer

Since 1848, Hammacher Schlemmer has served customers' needs in ways that no one else does or can. From its humble beginnings as a hardware store on the Bowery, it has gone on to introduce the world to the pop-up toaster and the electric razor. For father's day, get Dad this set of four glasses designed specifically for tasting whisky and recognized as the best in the world (they're winners of the Queen's Award for Innovation). The Glencairn Whisky Glasses, made by Glencairn Crystal and developed with master whisky distillers, have a thick, sturdy base that complements the depth of whisky, thin sides that allow you to clearly see the whisky's color, and a tapered mouth that accentuates aromas. The glasses' iconic shape is derived from the traditional nosing copitas used in Scottish whisky distilleries. They were the first glasses endorsed by the Scotch Whisky Association and are used by every whisky company in Scotland and Ireland for nosing and tasting their product.
The Gentleman's Whiskey Kit allows you to make your own whiskey at home. The kit comes with a genuine American white oak barrel (the same wood used for aging some of the world's premier whiskey), flavored essences for making Kentucky bourbon, Tennessee whisky, and Marks bourbon, and a spigot for pouring neat whiskey into a rocks glass. The included iron stand keeps the barrel steady during the aging process and while pouring drinks and the kit comes with detailed instructions for curing the barrel, incorporating ingredients, and how to monitor the whiskey for proper aging. 147 E. 57th St. (btw. Lexington & Third Aves.), 800-421-9002, hammacher.com
Father's Day Gifts: Midtown Comics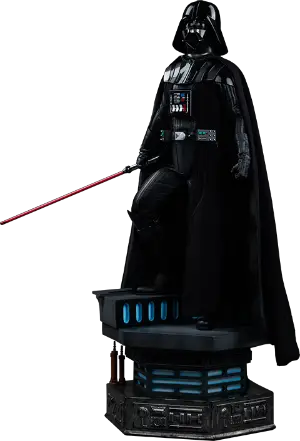 We have the most popular and misunderstood father in the galaxy! Available in-store and online, midtowncomics.com! ($499.99). 200 W. 40th St. (Seventh Ave.); 459 Lexington Ave. (45th St.); 64 Fulton St. (Gold St.); 212-302-8192, midtowncomics.com
Father's Day Gifts: The Morgan Shop
The Morgan Shop offers a range of gifts that take inspiration from the Morgan Library & Museum's collection and architecture, including this serving set designed by Renzo Piano in 1998, made of polished stainless steel and wood.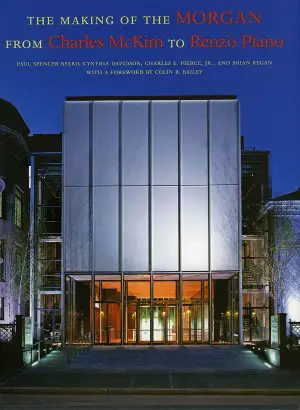 In 1906, in the heart of New York City, Pierpont Morgan built a private library intended to rival the great art institutions of Europe. A century after its creation, in 2006, the Morgan, having undergone a major expansion and renovation designed by the Renzo Piano Building Workshop, reopened to wide critical and popular acclaim. The process leading up to that moment is documented in The Making of the Morgan From Charles McKim to Renzo Piano, which chronicles the 100-year transformation of a rarefied domain to a public museum, independent research library, musical venue, architectural landmark, and historic site. 225 Madison Ave., 212-685-0008, themorgan.org
Father's Day Gifts: Museum of Arts and Design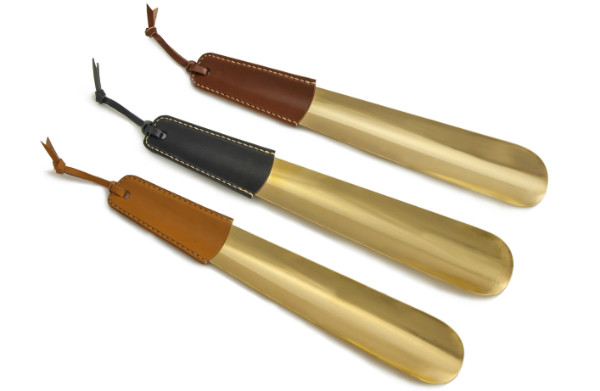 Made from solid brass and leather, these exceptional shoehorns at the Museum of Arts and Design are handcrafted to perfection in Japan. Their unique 12" length make them easy to use with both boots and shoes. The leather handle is available in three colors—tobacco, tan, and black ($188). 2 Columbus Circle (59th St., btw. Broadway & Eighth Ave.), 212-299-7777, madmuseum.org
Father's Day Gifts: New-York Historical Society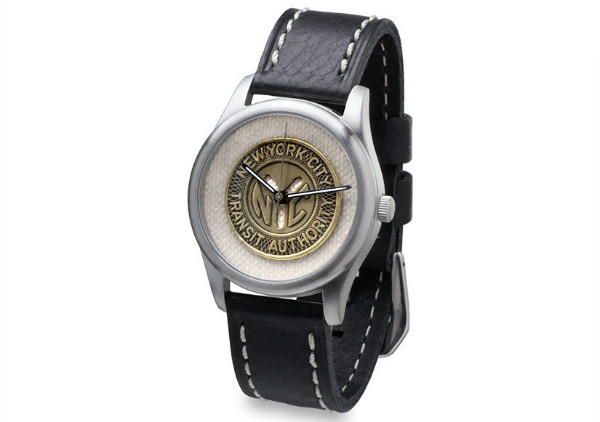 NYC Subway Token Watch: the New-York Historical Society's authentic New York City Subway Token watch is handsome and durable, just like Dad! ($195) 170 Central Park West, 212-873-3400, nyhistory.org
Father's Day Gifts: NBA Store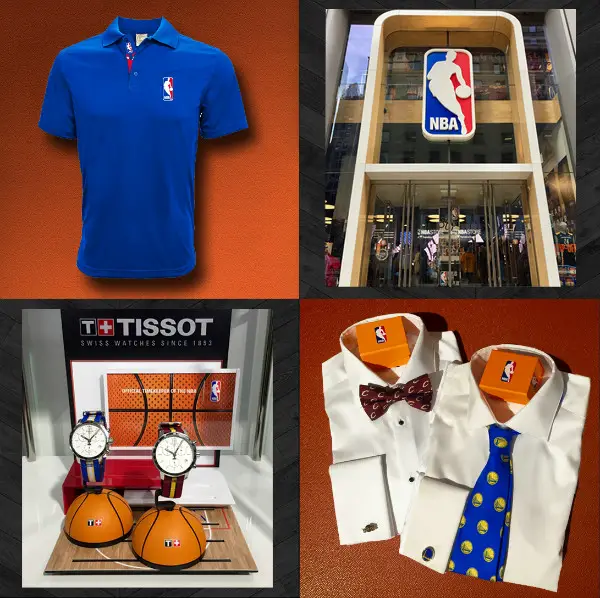 Shop Father's Day gifts at the NBA Store, located on 5th Ave. @ 45th Street, for dads who love basketball and who deserve the best Dad's Day gift! 545 Fifth Ave. (45th St.), 212-457-3120, nba.com/nycstore
Father's Day Gifts: Nintendo NY
Nintendo Switch™: Freedom to have fun. Wherever. Whenever. Nintendo Switch is designed to go wherever you do, transforming from home console to portable system in a snap. So you get more time to play the games you love, however you like.

New ways to play: Nintendo Switch delivers unprecedented choices for play, everywhere.
TV mode: Home console with various control options, from a quintessential Control Pad experience with the Nintendo Switch Pro Controller to full motion control with the detachable Joy-Con
Handheld Mode: Portable play anywhere you go with the Nintendo Switch and attached Joy-Con or touchscreen with multi-touch technology
Tabletop mode: Drop the stand, detach the Joy-Con, play on your own/with friends anywhere

$299.99 MSRP* * Manufacturer's Suggested Retail Price, actual price may vary. See retailer for details. ESRB Rating Info: RP-E10+. Rating Pending game(s) may contain content inappropriate for children.Nintendo Switch and Joy-Con are trademarks of Nintendo. ©2017 Nintendo. 10 Rockefeller Plaza, 48th St. (btw. Fifth & Sixth Aves.), 646-459-0800, NintendoNYC.com
Father's Day Gifts: S. Feldman Housewares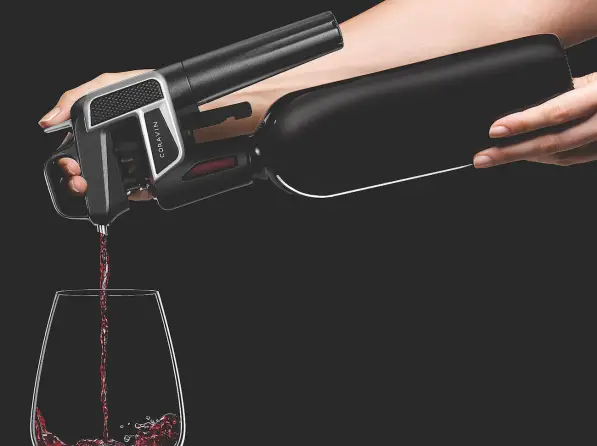 The convenient one-stop shop on Madison Avenue S. Feldman offers more than 12,000 items that span from giftware to housewares, hardware to cookware. Coravin is a revolution in the way dads enjoy wine. Its innovative design allows a glass of wine to be poured from a bottle without pulling the cork! 1304 Madison Ave.,
212-289-3961, sfeldmanhousewares.com
Father's Day Gifts: Shoe Parlor

Whether you're walking, running, trekking, or just looking to upgrade your style, Shoe Parlor has you covered. Stop by today and check out a large and varied assortment of footwear that runs from Timberland, Birkenstock, and Sebago to all kinds of sneakers. Treat dad to comfort and performance with The Cloud by On-Running: the world's lightest fully cushioned running shoe. 851 Seventh Ave. (btw. 54th & 55th Sts.), 212-582-0039, shoeparlor.com
Father's Day Gifts: Tissot
This Father's Day, head to Tissot to give Dad the gift of time with a Tissot PRS 516. The PRS 516 is a powerful watch with powerful style, taking time to reflect on its 1960s motorsport-inspired origins. The Tissot PRS models integrate the innovations in Swiss watchmaking with nostalgic design elements from the racetrack. With dashboard inspired counters and pushers resembling engine pistons, this vintage quartz chronograph model will elevate any style. Midtown: 666 Fifth Ave. (btw. 52nd & 53rd Sts.), 646-669-7894; Times Square: 1515 Broadway (btw. 44th & 45th Sts.), 646-678-4930; Westfield World Trade Center: 185 Greenwich St. (Liberty & Vesey Sts.), Balcony Level C1, 212-732-0334; Financial District (outlet store): 45 Wall St. (William St.), 646-964-5628, us.tissotshop.com
Looking for Free Group Planning Services?
Get free advice on planning your group's trip to New York.
RESTAURANTS

Fogo de Chão's first churrascaria (Brazilian steakhouse) in ...

THEATER

Gaston Leroux's famous period thriller is now one of Broadwa...

SHOPPING

Find the right gear for your workout. ...

SIGHTSEEING

Opened to the public in 1913 thanks to the ingenuity and amb...