One of the greatest spectacles and tourist attractions of the modern age is Macy's Thanksgiving Day Parade. Recognized for its huge floats, miles-long line of helpers, and the intoxicating air of happy family tradition, it's also known for its incredible amount of attendees.  You can avoid the crushing crowds and still get a killer vantage point by checking into a hotel room. Just be sure to book soon. The best window seats in town are gone before the leaves start falling. Here are a few choice options. 
1. While its name suggests a Times Square location, Residence Inn is actually on Sixth Avenue, with a direct view of the parade. A popular family-oriented spot with large rooms and kitchenettes, its Prime View Package offers, well, a prime view from floors 4 through 10.
2. Not only does the JW Marriott Essex House offer a solid glimpse of the Pikachu and Paddington Bear, but it's also a swanky spot to set your sights on Central Park. Guests can watch the parade from their room with the Parade-View Room Package that provides "deluxe overnight accommodations with a parade view room" as well as a "bottle of champagne."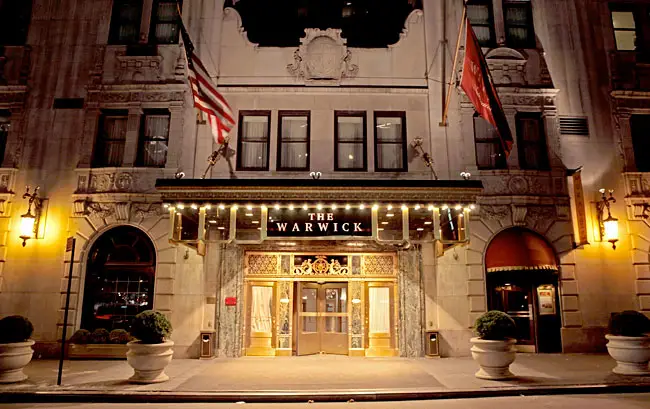 3. Another property near Central Park that's a beloved part of New York history is the 1926-built Warwick Hotel. It's a premium choice for the luxury-minded. The Premier Plus Rooms (and those on higher floors) all have wonderful view of the park that also allows a look at the parade. Even better, if you really want to go all out, the Suite of the Stars allows for an unprecedented panorama from a private balcony.
4. Centered right in the middle of Manhattan, the New York Hilton Midtown Hotel offers a range of parade room deals. From "Partial" to "Premium" views (at $299 to $1000 a night), they offer a line of sight for every budget. Find the best deals and offers here.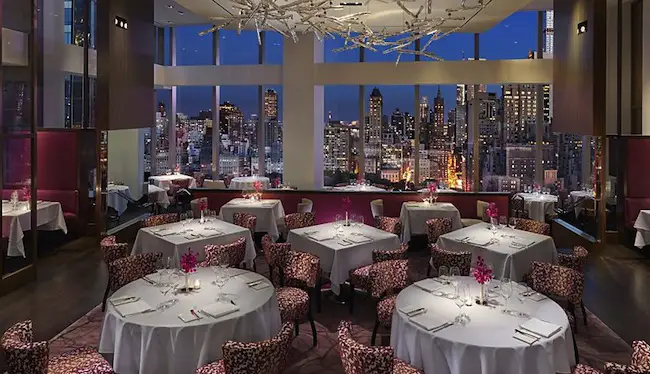 5. For those who want to travel in style, it's hard to beat the Mandarin Oriental. The suites on the 43rd to 54th floors have stellar vistas of the city, including the parade route, with floor-to-ceiling glass windows. Talk about a room with a view! Find the best offers on their website.