Covid has taught us to be humble about predictions, but the latest numbers are heartening: U.S. cases have fallen 35% in the last month. This follows many expert predictions about the Delta variant and comes with other good numbers: hotel demand and Times Square pedestrian traffic are hitting pandemic-era highs. Manhattan office leasing is at its highest level since 2019. The volume of Manhattan home sales is the highest it's been in 30 years. People are betting big on New York City. Reopening news includes:
Tripadvisor is out with their 2021 Travelers' Choice Best of the Best. The number one pick in the U.S.? Yes, that would be NYC.
Japan's Henn na Hotel Group has opened its first international outpost, near Penn Station, complete with trademark amnitronic T. Rex.
LINKS OF INTEREST
NYC
BEYOND NYC
EVERYTHING TO DO FACEBOOK GROUP POST OF THE WEEK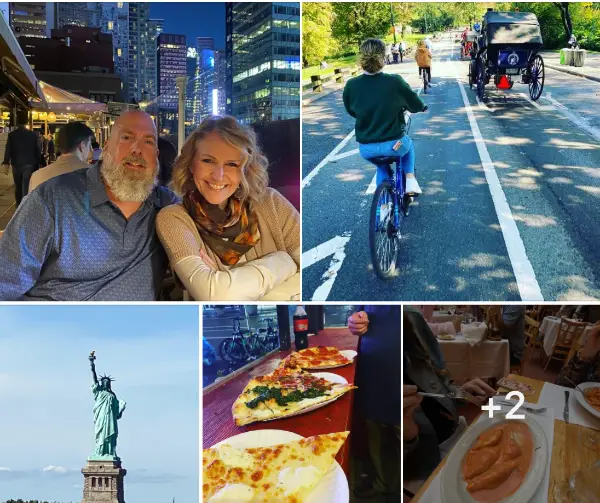 City Guide's Everything To Do NYC Facebook Group brings together 55,000 tourists and NYC superfans to share notes on what's happening right now in the city. You can get a clear picture of traveler interests, and what locals are recommending. This recent post shows why the group provides a service to visitors:
A big thank you to all of the recommendations for our recent (and first trip) to NYC. All of these places were recommended by people in this group. The Haven Rooftop Bar was amazing and had beautiful views of the city. The Staten Island Ferry was perfect for allowing us a free trip to see The Statue of Liberty. The Central Park bike tour was a huge hit for the family too so thanks for the suggestion. We went to Joe's for a little after Broadway pizza. Il Cortile with authentic Italian was my personal fav on our trip which coincided with the Feast of San Gennaro which was a blast. Thanks so for all the suggestions and helping make our trip a success!

To reach customers in real time when they're making their plans for the city, check the group out. If you're not a member yet, join us!