The world's most famous restaurant is coming to Brooklyn. Experience Maxim's, the Paris restaurant that is the first name in fine dining, at an exclusive pop-up coming to the Brooklyn Museum.
For five months, the Brooklyn Museum's restaurant The Norm will be rebranded into Maxim's at The Norm in conjunction with the museum's exhibition Pierre Cardin: Future Fashion. The Norm's transformation involves a new French menu, a new look to match that of Maxim's de Paris, and plenty of references to Pierre Cardin, owner of the original Maxim's.  
Maxim's de Paris is widely known as the world's most famous—and expensive—restaurant, a beacon of French sophistication that has attracted world-famous clients across its 126 years of business. At this Brooklyn iteration of Maxim's, sit outside and drink wine as you view the museum sculpture garden, or ensconce yourself in the Art Nouveau interiors of the transformed dining room. The Norm has been painted to resemble Maxim's distinctive look, from the burgundy ceiling to murals on two facing walls of the restaurant.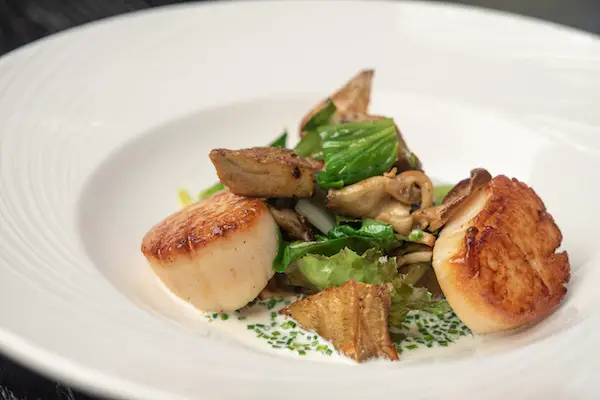 With the help of Great Performances Hospitality Group, The Norm's staff have put a new Parisian menu in place in honor of Cardin and this iconic restaurant. Saul Bolton, executive chef at The Norm, and chef de cuisine Andy Mejias have also adapted select dishes from the Chez Maxim's: Secrets and Recipes from the World's Most Famous Restaurant cookbook, including salade Lyonnaise and Coquilles Saint-Jacques: pan-seared scallops with seasonal vegetables in a white wine sauce. 
Another exciting feature of the Maxim's at The Norm is an affordable prix fixe menu. At $45, these three courses make a winning trio. You'll start with salad Lyonnaise with bacon, croutons, and poached egg, followed by a selection of roast chicken with grilled peaches or Coquilles Saint-Jacques. Dessert is another pick from Chez Maxim: profiteroles au chocolate, with vanilla ice cream and warm chocolate sauce. 
Any of these dishes can be ordered a la carte, in addition to other dishes on the menu such as the chilled cucumber melon soup and the steak frites entree. All ingredients on the menu come from regional farms, as The Norm staff take weekly trips to the farmers markets at Union Square and Grand Army Plaza. In addition to supporting local business, this practice ensures a vibrant spectrum of flavors on every plate served in Maxim's at The Norm. You can also look forward to changes in the menu as the seasons change in coming months! 
Loriana Sanabria has created a cocktail menu full of references to Maxim's and Cardin for the pop-up. Le Costumier mixes champagne with gin, elderflower, lemon, and hibiscus, while The Fashionable Astronaut mocktail refers to Cardin's space age-inspired fashion designs. Other names reference a Cardin men's collection (The Cylindre) and his stint as a tailor for Christian Dior (The Tailor's White Sangria).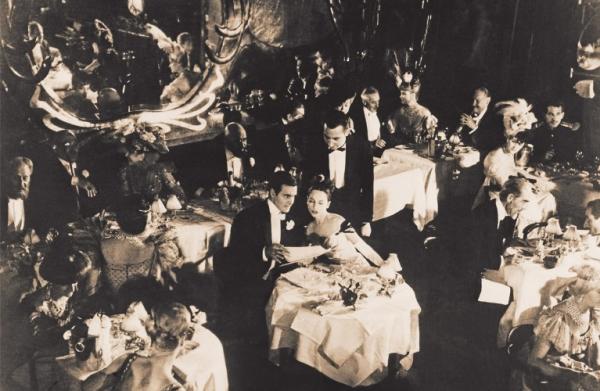 Maxim's de Paris was founded in 1893 by Maxime Gaillard. Its first big impact came at the turn of the 20th century in conjunction with The World's Fair in Paris, when its Art Nouveau style began attracting elite clientele and worldwide attention. Over ensuing decades, the restaurant became a symbol of French fine dining and welcomed royalty, celebrities, and influential creatives to enjoy its distinctive food and atmosphere. 
In 1981, Pierre Cardin, the fashion designer whose name had become a global brand, bought Maxim's from its longtime owners. He maintained the world-famous restaurant's Belle Epoque decor and helped expand its name recognition with new locations around the world. Today, Cardin is 97 years old and still participates in both his fashion empire and his work with Maxim's. Maxim's, meanwhile, continues to invite diners to its legendary dining room on the Rue Royale, a designated historical landmark in Paris.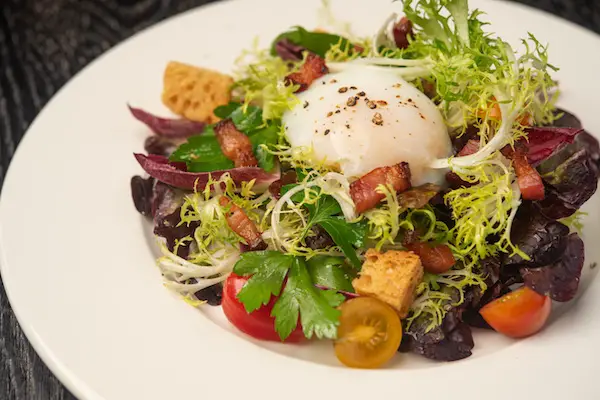 Maxim's at The Norm will be operate Wednesday through Sunday, July 20 to January 5, 2020, at the Brooklyn Museum. 
---
The Brooklyn Museum is located at 200 Eastern Parkway. Call The Norm at 718-230-0897 or visit thenormbkm.com for reservations and more.