Some like it hot! Celebrate Tex-Mex flavors on Sunday, August 18, National Fajita Day. Originally made from throwaway cuts of beef by Mexicans in Southwest Texas, the fajita became a regional staple in the early 1930s. Several of New York's restaurants offer this delish dish—from family-friendly establishments such as Applebee's, to casual eateries and upscale venues such as Bodega Negra. Select a destination to suit your style. 
Applebee's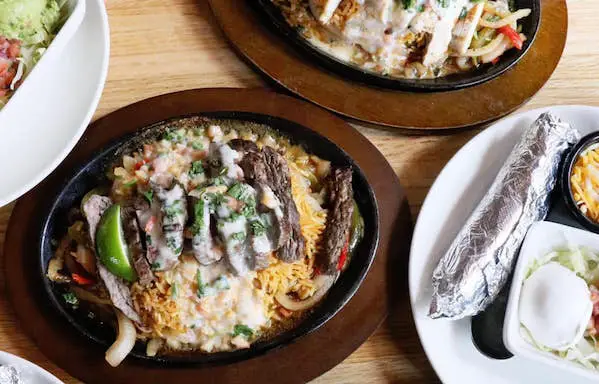 Photo Credit: Makenna Katz


Family-friendly eatery Applebee's invites fajita fans to come enjoy a value-priced meal at one of its two Times Square locations. They offer a variety of fajita dishes including Loaded Shrimp Fajitas, Loaded Chicken Fajitas, and Loaded Sirloin Steak Fajitas. The dishes are made with vegetables and Spanish rice smothered in hot queso and sprinkled with applewood-smoked bacon and cilantro. All fajitas are served with warm flour tortillas, a blend of cheddar cheese, guacamole, lettuce, sour cream, house-made pico de gallo, and a fresh lime wedge. NYC locations include 234 W. 42ndSt. , 212-391-7414, and 205 W. 50thSt. , 212-262-2400, applebees.com
Bodega Negra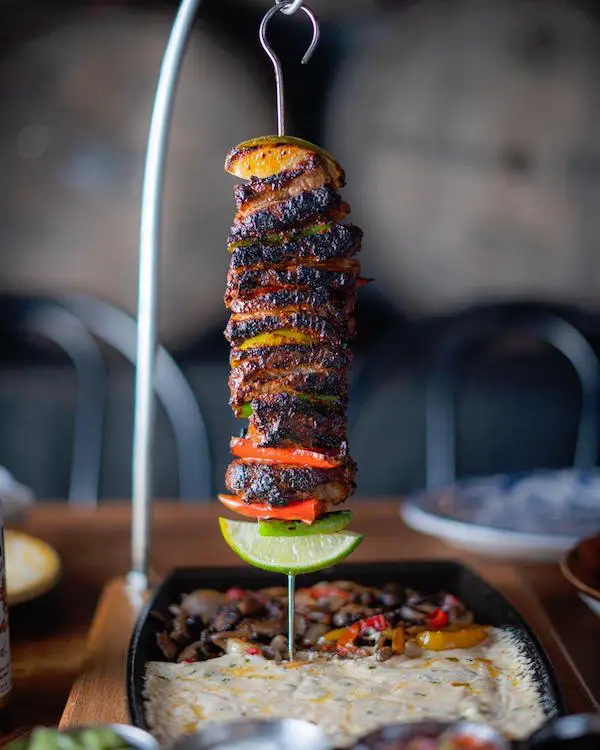 Fajita Funditas at Bodega Negra. Photo: David Jacobson for Bodega Negra at Dream Downtown.
In celebration, the trendy Meatpacking neighborhood's Bodega Negra will be serving up its newest Fajita Fundidas. Executive Chef Brad Warner created this delectable dish, which exudes great Tex-Mex flavor. Cheese fuses with steak, chicken, chorizo, chilies, and warm corn tortillas. The flavors pair perfectly with Bodega's lineup of condiments, which include queso, pico de gallo, guacamole, and more. 355 W. 16th St., 212-229-2336, bodeganegranyc.com
Cilantro NYC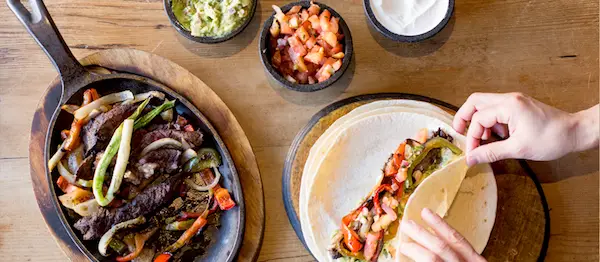 Mexican dining meets authentic Southwestern cuisine at Cilantro NYC. Escape to this Upper West Side hideaway for a margarita and fajitas. Made with sautéed onions and peppers, pico de gallo, sour cream, and guac, the fajitas are offered with flour tortillas—or whole wheat tortillas for the health conscious. 485 Columbus Ave., 212-712-9090, cilantronyc.com
de Mole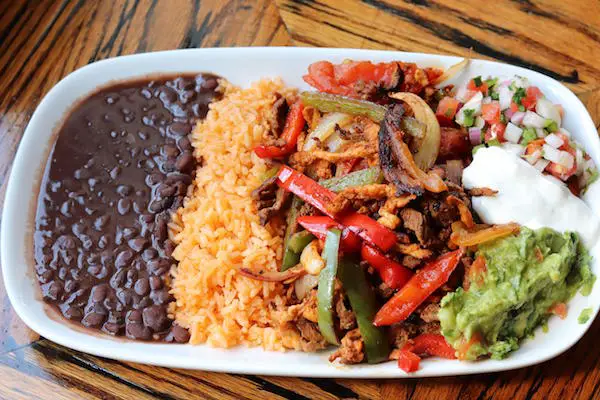 Williamsburg's family-owned Mexican eatery de Mole is joining in on the National Fajita Day festivities. It is serving up its Fajitas Tex-Mex Style—a dish offered with vegetables, red rice, beans, guacamole, pico de gallo, sour cream, and flour tortillas. Diners have the option of choosing chicken or steak, shrimp, or a combination dish. Vegetarian and vegan options include Seitan Fajitas, which are served with mixed vegetables, garlic spinach, red rice, guacamole, and tofu sour cream. They come with flour tortillas. The restaurant's name hails from a storied mole recipe, which was passed down through the generations. 2 Hope St., Williamsburg, Brooklyn, demolehopest.com
El Camion Cantina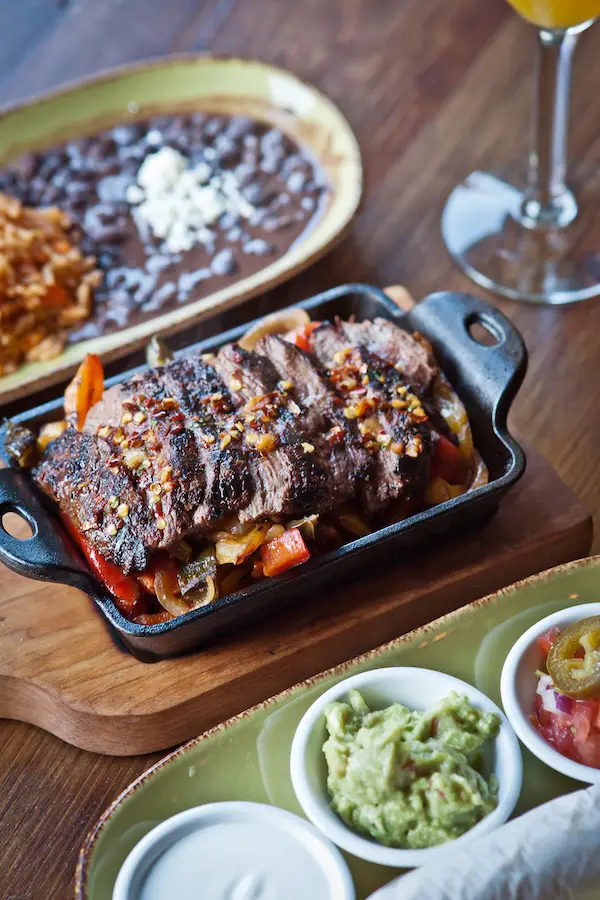 The East Village's cozy El Camion Cantina is a casual corner spot with a vibrant atmosphere. It offers innovative twists on Mexican classics. Its sizzling fajitas are made with chicken, steak, shrimp, or grilled vegetables. Served on corn tortillas, they're topped with pico de gallo, cheese, roasted peppers, sautéed onions, rice, and black beans. 194 Ave. A., 212-533-5436, elcamioncantina.com