When we first heard the name High Quality Tours, we jumped at it. Who wouldn't want to get on board—literally—with a company that tells you up front what they value? We took the Land & Sea NYC tour, which offers some incredible access to New York City. The sea part we'll save for another day, for now let's focus on what it's like to tour the city amid all the energy of street life.
The day we took the tour it was one of those unseasonably hot days in early spring, but the guide and the driver were incredibly solicitous, asking continually if the air conditioning was okay, and proffering endless bottles of chilled water. The bus is small enough so you never feel crowded, but nor do you feel claustrophobic; it's quite pleasant. It has kind of a party-bus-meets-school-bus vibe, like it's saying: "We're careful, but you can still have fun."
One other nice thing: You never feel like pedestrians or other drivers are gawking at you—you're enclosed in your own little cocoon. The bus is clean and the seats comfy: a good thing, because there's tons to see in Manhattan and High Quality Tours covers a lot of it.
We got to the meeting place in midtown early and were pleasantly surprised to find the bus already waiting. We were even allowed into the swanky Parker Meridian Hotel for a bathroom pit stop before we started. As we traversed the city, we realized that the tour is a good option for visitors who want to experience the highlights of New York (as opposed to a more niche-y take that looks at just one little piece of the city.) It's a great idea for those people who want an overview, and a comprehensive run through the best of New York.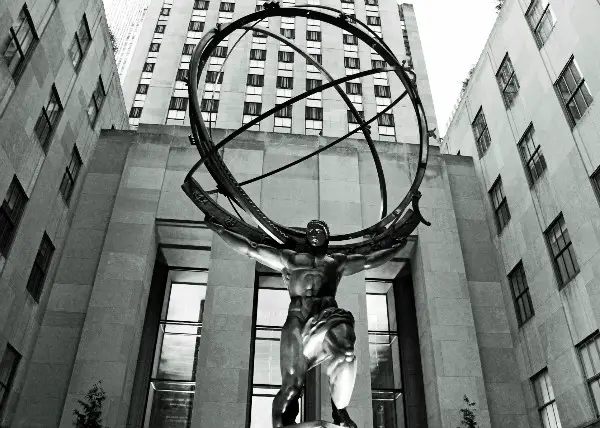 The tour takes you past landmarks big and small, well-known and not-so-well known, from Lincoln Center and Rockefeller Center (above) to Gray's Papaya (among the best hot dogs in New York, and therefore well worth a shout out). Happily, the tour also includes places to stop so visitors can get out and walk around and stretch their legs, and take pictures as well. These stops include Grand Central Terminal, Wall Street (below), Madison Square Park, and Strawberry Fields—our favorite, just because it was so nice to be in Central Park on a sunny spring day, and the memorial for John Lennon is always moving. The bus moved pretty slowly in certain areas; not an atypical New York experience, and one much appreciated if you've never had the chance to pay full attention to something like all the detail on the newly reopened Cartier Store on Fifth Avenue.)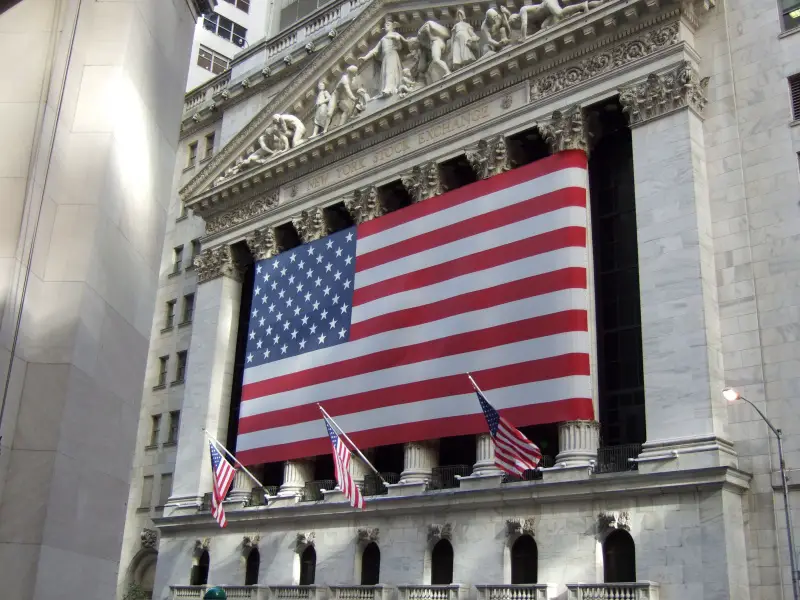 The tour is really eye-opening about celebrity info (Jackie Onassis lived here; Barbara Walters lives there) and the tour goers seem to appreciate it. There's also some fun info given out (number of trees planted in Central Park originally vs. number left today; what the lights on top of the posh buildings' awnings are for). Our guide had a nice, casual approach and a good sense of humor, and had no problem filling the stretches when we were idling in traffic with interesting tidbits. There's a fair amount of crowd interaction. Our ride was also refreshingly un-PC, depending on your point of view. (The guide gauged the crowd before launching into some pretty funny material.) She also made a number of suggestions—have afternoon tea at the Plaza, for instance—and a number of people on board were actively following her advice; making plans right then and there.
Because you see so much of the city, you get a good sense of the different neighborhoods and their relationship to each other; it's easy to see, for instance, how different the Upper West Side is from midtown, even in the short time you're in each place. It's a good way to see how defined certain neighborhoods are, something you don't necessarily think about, even if you live here.
There's also a sightseeing cruise that follows, with views of Manhattan, the Statue of Liberty, the Brooklyn Bridge and more. (A tour called New York 360 is also offered; that one includes a trip to the top of One World Observatory, below.)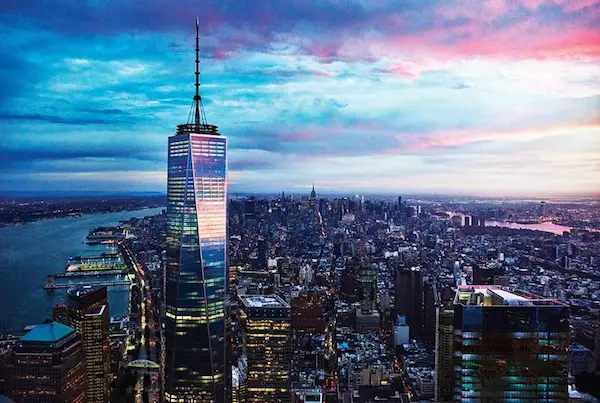 The experience is the surf-and-turf tour for people who want a little of this, a little of that, and a whole lot of New York. Sitting in a comfortable seat and avoiding street congestion while learning all about this incredible city? We'd call that a definite high quality experience.