Do New York City right with coupons and discounts to some of the city's best attractions and restaurants. City Guide is your password to a museum of weird, wonderful treasures, the breathtaking One World Observatory, a Little Italy restaurant with a skylit garden, magic shows, comedy shows, and much more! See below what's happening at these attractions and restaurants this summer, and how you can save money having a blast! Just print out the coupons listed or use the coupon codes online. See a full list of discounts here, and read on!
City Guide NY Discounts: Sightseeing

THE RIDE. THE RIDE is a New York City tour unlike any other. Their luxury buses take you through the streets of Manhattan with wide, wonderful views of the thrilling city streets from your stadium seats as a funny, engaging guide leads the way. On THE RIDE, use these City Guide discounts for $10 off your tickets. For the original tour, use coupon code RDCG. For THE TOUR, which incorporates multimedia elements, use code TTCG. For The Downtown Experience, which transports you to the historical Lower Manhattan using virtual reality, use DTCG. Queen of the Ride is an adults-only tour with a drag-queen host and drinks served on the bus. Use code QUEENCG. 212-221-0853, experiencetheride.com
One World Observatory. The One World Observatory at the top of One World Trade Center lifts you high above the city in the Western Hemisphere's largest building. Experience the story of this beautiful tower and take pictures to your heart's content in downtown Manhattan, next door to the 9/11 Memorial & Museum. You'll receive 20% off standard admission tickets with the promo code SUMMER18. 285 Fulton St., 212-602-4000, oneworldobservatory.com


The Intrepid Sea, Air, & Space Museum. Intrepid is an aircraft carrier on the waterfront of the Hudson River that doubles as a museum. The carrier contains a space shuttle, guided-missile submarine, an airplane, and more! Right now, check out special events like the Summer Movie Series on top of the Intrepid and the upcoming celebration of the carrier's 75th anniversary in mid-August. See exciting exhibitions about the USS Growler submarine, historical U.S. Navy posters, and the Intrepid's service during the Vietnam War. You can have $5 off admission online or at the box office using the promo code AVENGER17. Pier 86 at W 46 St. and 12th Ave., 877-957-SHIP, intrepidmuseum.org
Ripley's Believe It or Not! Times Square. Ripley's Believe It or Not! Times Square is a museum experience of wondrous and strange exhibits. Travel inside a black hole, and see a gallery of shrunken heads. A brand-new escape-room adventure, uncover Ripley's Relic by solving a series of clues in an underground cave. Use the code CITYGUIDE when you purchase tickets online; it's $7 off for adults and $5 off for kids. At the ticket counter, mention City Guide for $5 off adult tickets and $4 off for kids. 234 W. 42nd St., 212-398-3133, ripleysnewyork.com
Madame Tussauds. Madame Tussauds New York is the city's prime destination for seeing celebrities, movie characters, and world leaders up close. This staple of Times Square attractions is full of lifelike wax figures and might make you do a double-take, as if Kylie Jenner or Conor McGregor (two of the newest figures) were actually in the room with you. Check out the Silent Summer silent disco parties happening throughout the summer, in the presence of the new DJ Calvin Harris statue. Stop by inside to pick up your favorites sweets at the all new Dylan's Candy Bar, inside Madame Tussauds!! Present this coupon for $5 off a Gold-level adult ticket. 234 W. 42nd St., info@MadameTussaudsNY.com, madametussauds.com
City Guide NY Discounts: Comedy
LOL Times Square. LOL Comedy Club is your sure-fire pick for family-friendly magic and comedy. Every night of the week, LOL hosts a night of hilarious magic shows. Times Square Magic showcases magician-comedians from "America's Got Talent," "Last Comic Standing," "Brain Games," and "Masters of Illusion." Times Square Magic plays Monday through Saturday at 7pm and 6pm on Sundays. LOL's family friendly standup shows also occur nightly: 8:15 pm Sunday through Thursday and 7:30 pm Saturday and Sunday. Upcoming talents include Kenny Ortega, Francisco Aldorando, Shawn Cornelius, and Ken Boyd. Use promo code CITYGUIDE for 50% off tickets. 711 Seventh Ave., 212-643-6557, loltimessquare.com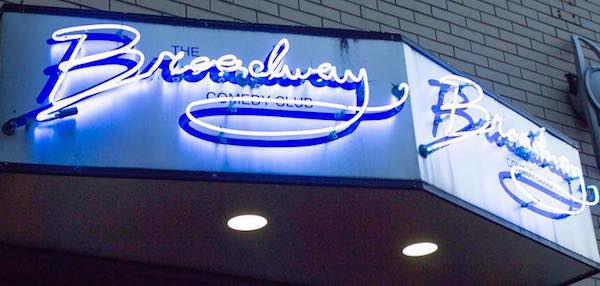 Broadway Comedy Club. A top New York comedy club, Broadway will host a slate of hilarious acts this summer. Tuesdays throughout August, see the Sheba Mason Show with the daughter of Jackie Mason headlining. See improvised shows, Saturdays at 3pm, with Eight is Never Enough. Use the code CITYGUIDE online or in person when you buy tickets to a nightly 9pm or 11pm show, and you'll only pay $5! 318 W. 53rd St., 212-757-2323, broadwaycomedyclub.com
City Guide NY Discounts: Dining

Il Cortile. Il Cortile opened its doors in September 1975. Since, the restaurant has maintained an exceptional reputation as a Little Italy institution. Il Cortile (meaning "the courtyard" in Italian) serves delicious, high-quality Italian food in a convivial space full of friendly staff, satisfied diners, and plates of heavenly pasta. Mention City Guide to your server, and receive a free appetizer! 125 Mulberry St., 212-226-6060, ilcortile.com
La Rivista & Broadway Joe Steak. It's the best of both worlds: fine Italian dining and exceptional steak. La Rivista & Broadway Joe Steak bring you delectable ribeye, delicious wine, and dulcet tones with their live piano music 6 nights a week. Show this ad to to your server, and receive a 20% discount at this restaurant, located in the Theater District. 313 W. 46th St., 212-246-6513, larivistanyc.com
PJ Bernstein. A deli near the Metropolitan Museum of Art, PJ Bernstein offers classics like overstuffed roast beef, pastrami, and brisket sandwiches. Have a matzoh ball soup with your sandwich and a piece of 7-layer chocolate cake if you have room. Use City Guide's coupon code for 15% off orders of $20 or more! 1215 Third Ave. (btw. 70th & 71st Sts.), 212-879-0914, pjbernstein.com
Planet Hollywood. This restaurant is chock-full of costumes, props, and memorabilia from movies like Wayne's World and the original Ghostbusters. Before you take in everything on the walls, order up some fajitas, a blackened burger, a pan pizza, or some crispy and delicious fries. Use this coupon offering you $10 off any purchase of $30 or more. 1540 Broadway, 212-333-7827, planethollywoodintl.com
City Guide NY Discounts: Shopping

Shopping in New York? It's a no-brainer. Why not snag a few deals, courtesy of City Guide? Get discounts at the NBA Store, HBO Shop, and a free gift at the mecca of downtown shopping: Century 21. Buy a luxury Swiss watch tax-free at Tissot, a housewarming gift at S. Feldman, and your new favorite gadget at Hammacher Schlemmer. Check out the brand-new Build-A-Bear Workshop in Herald Square, and receive $5 off your purchase of $25 or more. Get 20% off a phone charger or phone repair at Midtown's Jack's Place.