Comics fans will find tons to enjoy in the original Gotham City. We've curated a list of adventures grounded in comic culture, including a 4-D Marvel Experience, a superhero bar, and the mecca of comic books in midtown.
Madame Tussauds New York
Get up close and personal with the Avengers at the Marvel Universe 4D experience at Madame Tussauds. Here's a fully interactive adventure that enlists you to lend a heroic hand to The Hulk, Iron Man, and others as they try to save the world. VR technology  — in addition to wind, water, and smell — enhance the experience. While you're visiting, be sure to take pics with other superhero wax figures in the Marvel Hall of Heroes. Selfie opportunities include Iron Man, Captain America, and Captain Marvel. 234 W. 42nd St., info@MadameTussaudsNY.com, madametussauds.com
Midtown Comics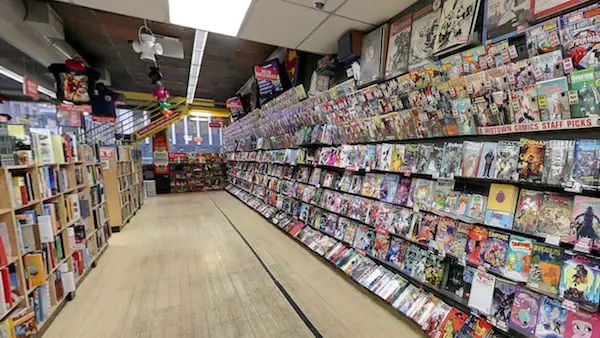 Midtown Comics, Times Square location.
Buying comics? Your first and only stop is Midtown Comics. There are three locations around town, providing new and back issues of your favorite series. Midtown also stocks manga, graphic novels, toys, trading cards, and more. You'll always find a helpful, expert staff to help you find whatever you need. Don't be surprised if you're there for half a day exploring the shelves. If you find too much to bring back in your suitcase, Midtown Comics has a great online store as well. Times Square: 200 W 40th St.; Grand Central: 459 Lexington Ave.; Downtown: 64 Fulton St.; 800-411-3341; midtowncomics.com
The Super Tour of NYC
A myriad of superheroes call Gotham their home (and of course, Metropolis and NYC are synonymous as well). Now you can visit those spots where Spider-Man and Superman saved the day with a brand new bus tour of New York, "The Super Tour of NYC." On Location Tours hosts this one-of-a-kind sightseeing extravaganza featuring more than 40 locations you've seen in comic book-inspired TV and film sagas. You'll see where Captain America landed in Midtown, as well as the New York Stock Exchange, where Batman battled Bane, among other thrilling locales. Costumes welcome! Meet near Times Square, 212-913-9780, onlocationtours.com
New York Comic Con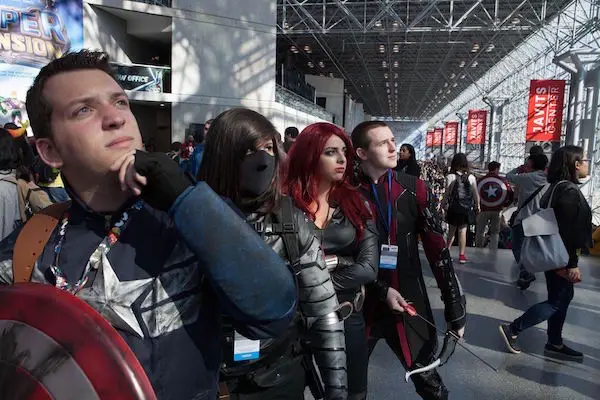 The largest gathering of comic book lovers on this part of the continent fans is New York Comic Con, which welcomes up to a quarter-million fans. Grab a badge, gear up in costume, and head to the Javits Center Oct. 12th-15th, 2023 for an unforgettable assortment of weekend events. You'll come face-to-face with celebrities, attend panels and screenings, and meet plenty of your favorite heroes as cosplay pals to sate your superhero love for perils, powers, villains, and everything in between. 429 11th Ave., 1-888-605-6059, newyorkcomiccon.com
Barcade
Here's where you'll find a cornucopia of arcade games, all showcasing  your favorite characters from the world of comics. Have a beer and enjoy a game of pinball and drink at any one of Barcade's three locations in Chelsea (near the New York Comic Con location), the East Village, or Williamsburg, Brooklyn. Chelsea: 148 W. 24th St, 212-390-8455, barcadenewyork.com; East Village: 6 St. Marks Pl., 212-388-0522, barcadestmarks.com; Williamsburg: 388 Union Ave., 718-302-6464, barcadebrooklyn.com
The Society of Illustrators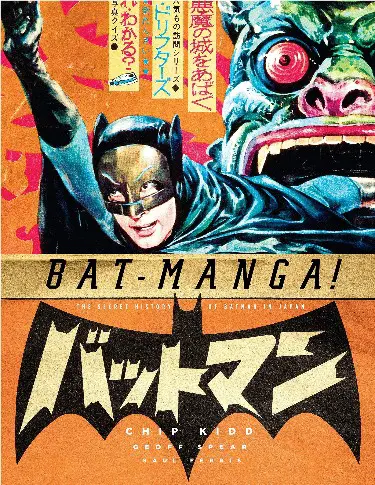 Seeking a more erudite approach to comic-book illustration? If so, you owe yourself a visit to the Society of Illustrators, ensconced on the Upper East Side. There, the Museum of Illustration hosts a variety of exhibition spaces, which often showcase the work of graphic novel and comic book illustrators. For example, to recently honor the Caped Crusader's eightieth anniversary, the museum offered a complete suite of Batman exhibitions. Exhibitions and displays are always changing, so visit every few months to keep up to date! 128 E. 63rd St., 212-838-2560, societyillustrators.org