The Thanksgiving weekend saw the most U.S. travel since the pandemic began. It's an indicator that people are anxious to get out, although the substantial dropoff from 2019 also points toward plenty of COVID caution. The next couple of weeks will tell us how successful prevention efforts were, and whether we can minimize the damage of the virus between here and the arrival of vaccines. On the latter front, the news continues to be excellent, with Moderna reporting its vaccine 100% effective in preventing severe infections. That was in a 30,000-person clinical trial. The first shots could be distributed in just a couple of weeks.

So how do we get from here to there? Yesterday a bipartisan group of senators unveiled a stimulus plan, although it faces an uphill battle with the White House and Senate conservatives. Small businesses can expect $288 billion if it passes, in part from a new round of the Paycheck Protection Program. The travel sector has been hammered and could use the help. According to U.S. Travel, 40% of domestic travel jobs (3.5 million) have disappeared over the pandemic, with another 1 million imperiled between here and year's end. One in three unemployed Americans come from the leisure and hospitality sector. Without a travel recovery it's hard to picture a broader economic rally. The U.S. Travel Association is calling on Washington for help. In addition, they've released their latest Travel Report (summary here), anticipating major climbs back toward pre-pandemic levels over the next two years. It's not too big a stretch to think this month marks the start of that journey.
Links of Interest
NYC
New York City holds two spots on a new list of the Seven Insta-World Wonders.

Astor Place Hairstylists will survive after all.

No 2021 Zagat or Michelin guide for NYC.

NATIONAL
Thousands of U.S. museums could close due to pandemic financial losses.

Innovation, recovery, renewal: what the travel industry can expect in 2021.

Did political inaction let independent restaurants die?

INTERNATIONAL 
China urges international QR code tracking system to hasten the return of travel.

"CommonPass" digital health passport for COVID verification to expand this month.
HOTELS
New York hotel owners must make record payout to laid-off workers.

How hotel guest expectations have changed.

CLOSING TIME
Some two decades on, Jazz Standard and Blue Smoke Flatiron are done.

Poets House suspends operations. 

Three-decade LES bar Max Fish ends its first comeback (a second one to follow).

Nolita's Ramen Lab ends the experiment after 5 ears.

After nearly a quarter century, Village bistro Philip Marie bids adieu.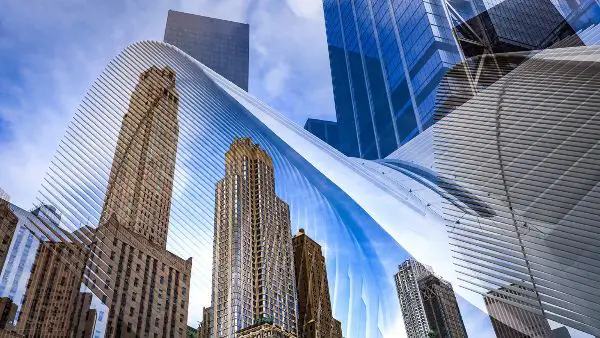 The Four Seasons Hotel New York Downtown is welcoming guests again as of Monday.
Everything to Do NYC Facebook Group Post of the Week
City Guide's Facebook Group Everything to Do NYC is great first-hand market research, letting you gauge the thinking of more than 11,000 New York City superfans. Members are looking for things to do and eager to provide guidance to city visitors. This post from the weekend is already up to 87 comments:

We'll be there during Christmas. Just wondering if anyone has any tips on what to do and if any event will be happening around that time. It would be myself, wife and our 5yr old daughter. Any help is appreciated!

Among the suggestions: the Christmas lights at Dyker Heights (with an on-the-ground confirmation that they're happening this year), ice skating, Statue Cruises, Winter Village, Luminocity, the tree at the Lotte New York Palace, Bronx Zoo holiday lights, the Bronx Botanical train show (with the warning that it's members-only this year), and ARTECHOUSE. The group can really serve as a marketing vehicle. Stop by for insight into what locals and visitors are thinking.