"Barring some new setback, the much-awaited shift in mindset among American travelers from 'pandemic' to 'endemic' travel finally may be underway," says Amir Eylon, President and CEO of Longwoods International, on the release of the latest survey data showing rising traveler confidence. "We are moving beyond the pandemic," echoes Roger Dow, CEO of the U.S. Travel Association. All the data we're seeing at City Guide reinforces 2022's major potential:
Times Square Arts and the Museum of Arts and Design present Bloom by Habitat Workshop, the winner of the 14th Annual Love and Design Competition in Times Square. The installation can be explored at Broadway and 46th until March 9th. Photo by Maria Baranova for Times Square Arts.
LINKS OF INTEREST
NYC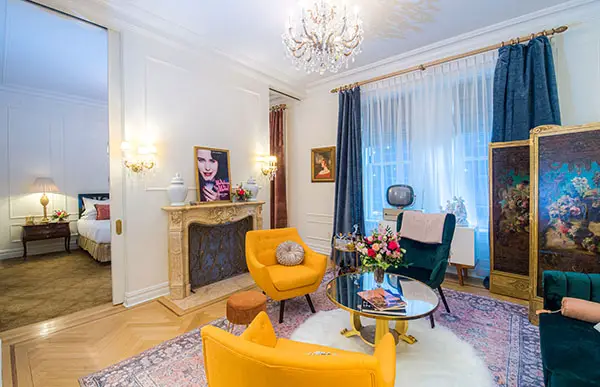 The Plaza launches The Marvelous Mrs. Maisel Suite, paying homage to the show's mid-century modern style. There's a Midge Menu afternoon tea for two on offer as well. Photo courtesy The Plaza.
BEYOND NYC
WHY DAVLER MEDIA ESTABLISHED WOMEN IN TOURISM AWARDS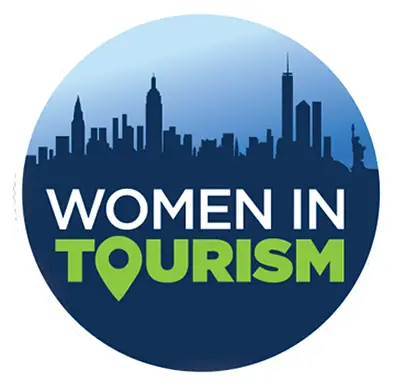 Women In Tourism Awards is the first of its kind program, which recognizes individuals' achievements and encourages collaborations in the tourism industry.
The Awards creates a platform for companies and institutions to publicly honor accomplished women and help advance their careers.   
Women In Tourism Awards presents hope that in the future there will be more females represented at the highest levels in tourism organizations.
This celebration sends a positive message of recovery, presenting opportunities to network and build together.
As an industry we should honor our stars and take pride in the women who will help lead us towards future successes.  

NOMINATE A DESERVING COLLEAGUE!

The Women In Tourism Awards honors women across diverse categories, with a celebration luncheon taking place at Sony Hall on May 10th.