If you were out and about last weekend you saw a transformed city. Crowds are back. Reservations are required again. And, most importantly, the fear is ebbing. We think the city will come back faster than the pundits are predicting. A big slate of returning culture reinforces that idea:
Mayor de Blasio announced a three-month tax holiday for NYC hotel stays starting June 1st. All the more reason to expect a resurgent tourism sector in the weeks ahead. As of today, the majority of American adults are fully vaccinated.
Picnic Performances bring 25 in-person music, dance, and theater events to Bryant Park starting in June. Photo by Ryan Muir.
Links of Interest
NYC
NATIONAL
DATA FROM EVERYTHING TO DO NYC FACEBOOK GROUP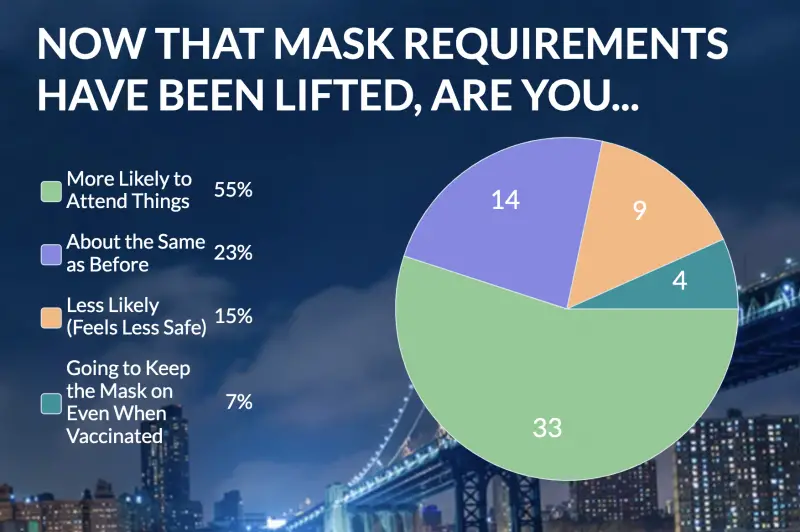 Everything To Do NYC Facebook Group brings together 27,000 New York City superfans. It's a great resource for knowing what's going on, getting city suggestions, and tracking consumer sentiment. A recent poll gave a glimpse into how people are feeling about reopening, with a solid majority (78%) on record as likely or more to get out now that mask requirements have been relaxed. Check out the responses and full results here. And join the group if you haven't already.