The big story is the announcement that land borders between Mexico and Canada will reopen to the vaccinated November 8th (international air borders will also reopen November 8th). Canadians historically send more travelers to NYC than any other place save the U.K., and land borders will be easier to cross as no negative Covid test will be required. The Delta variant appears to be waning, with global rates of infection falling. Recovery is not overnight, but the U.S. economy is emerging with consumer sentiment, spending, and employment more resilient than it has been following previous surges. United Airlines's domestic capacity in December will be 91% of what it was in 2019. Their data suggests pent-up demand will be manifesting ahead of the holidays. Other recovery news includes:
Forbes has a look at NYC hotel recovery and notes that nearly 10,000 new rooms are expected to come online in the city, compensating for hotels lost to the pandemic. With a little push from international travel, we're optimistic there will be travelers soon to fill those spaces.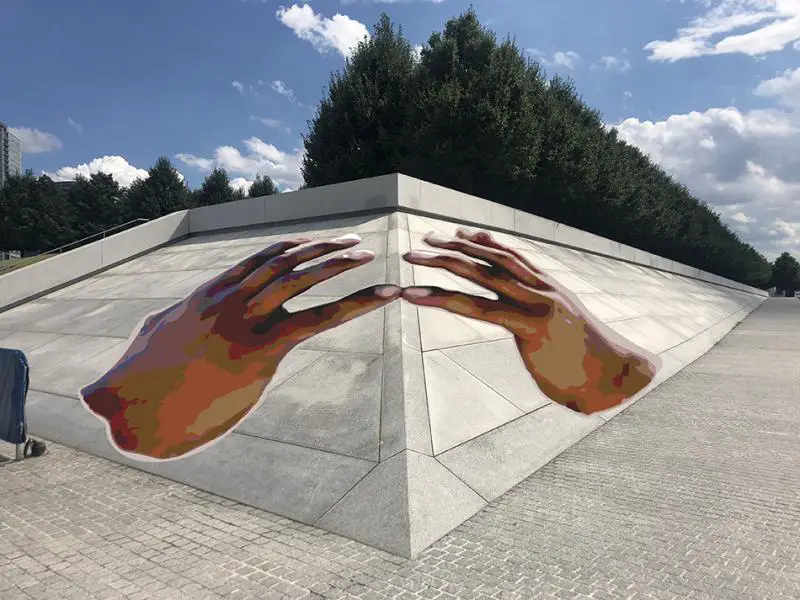 Rendering: Shaun Leonardo, Between Four Freedoms, 2021. Courtesy of the artist and Four Freedoms Park Conservancy.
LINKS OF INTEREST
NYC
BEYOND NYC
READ A NEW MAGAZINE FOR INDUSTRY PROFESSIONALS—PARTY PICTURES, BROADWAY NEWS AND MORE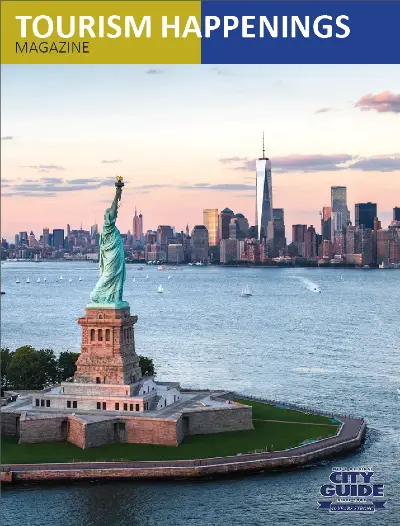 City Guide's Tourism Happenings, an industry magazine, is hot off the ether. See your friends at the NYC Tourism Is Back celebration. Find a calendar of fall city events and a guide to Broadway re-openings. Get informed on the latest local activities from sponsors of the Tourism Is Back cocktail reception, including news from NYC's leading organizations. Reconnect with everything that's going on in the city now—check it out! Share it with colleagues who want to stay in the loop.
EVERYTHING TO DO FACEBOOK GROUP POST OF THE WEEK
City Guide's Everything To Do NYC Facebook Group brings together more than 55,000 tourists and NYC superfans to share notes on what's happening right now in the city. You can get a clear picture of traveler interests, and what locals are recommending. This recent post shows why the group provides a service to visitors: 
I will be getting off the Megabus on 34th between 11th and 12th at 9 am. We have tickets for a 2pm play. That leaves us with 5 hours to kill. Any suggestions on what to do/see?
Among the suggestions: walk The High Line, eat a Levain Bakery cookie, subway to Central Park and stroll back to the show, explore Grand Central, or enjoy a lobster feast, Intrepid, Little Island, Citrovia, or Edge. The group is a great way to  reach customers in real time when they're making their plans for the city. If you're not a member yet, join us!