7 Great Tips for Not Getting Ripped Off in NYC
October 28, 2016 - by Chelsey Grasso
New York City is filled with tourists on a daily basis, and the cab drivers, flea market vendors, and bike rental sellers know this…and may take advantage of it. However, these seven tips should help you out as you traverse the streets of Manhattan and enjoy your time visiting The City That Never Sleeps. While we can't promise you that your trip will be cheap, we can share these seven tips of how not to get ripped off while visiting NYC!
1. Make Sure Your Cab Is Taking the Fastest Route
Unfortunately, New York City cabs are notorious for ripping off unaware tourists. First things first, only get into a yellow or green taxi cab. The black cars that will approach you promising a good price are known as "gypsy cabs", and they're not metered, so there's no way to monitor how much you're going to end up paying for your ride. As for the yellow and green cabs, make sure you're following along in your own GPS device to be sure that you're not being taken on any long-winded detours that could be racking up your bill. If you think you're being taken advantage of, speak up! New York City is not the place to be shy. To be totally sure you're in good hands, consider a car service like Carmel, which offers professional drivers at a price not much higher than a cab.
2. Don't Pay Full Price for Broadway Tickets

Susan/Flickr
Unless you're having to book your tickets months in advance for a hot show (think Book of Mormon or Hamilton), you should never really have to pay full price for a Broadway show. TKTS, located in Times Square, the South Street Seaport, and Downtown Brooklyn, sells discounted tickets for both Broadway and Off Broadway performances. You should be able to score 20% to 50% off regular ticket prices by purchasing your tickets through TKTS on the day-of. Yes, you have to play things by ear a little bit, but that's a small sacrifice to make considering how much money you'll save.
3. Always Ask Street Vendors How Much Something Costs Before You Order It
Street vendors have a great radar for NYC tourists, and many of them will take advantage of you if you don't know what you're doing. Always ask the price of something before you buy it off of a street vendor, otherwise you might end up paying $3.50 for what should be a $1 hotdog. In addition, the street vendors surrounding famous landmarks tend to jack up their prices, so if you can hold off, walk down a few streets from the crowds and you'll likely find a better deal from another street vendor serving the exact same food.
4. You Don't Always Have to Pay Full Price at a Museum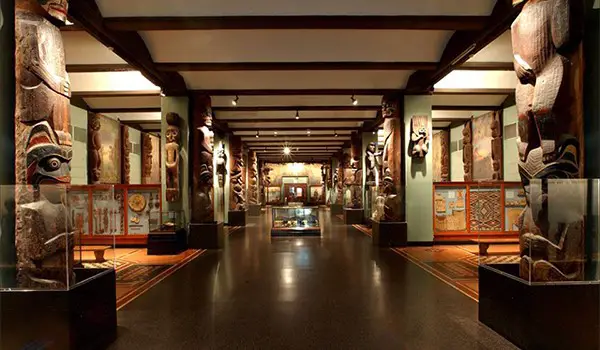 Many of New York City's museums use the "pay what you can" policy, which means you actually don't have to pay anything if you don't want to. However, most of these museums do post a "suggested donation" amount which ticket sellers will automatically ask you to pay if you don't know any better. The American Museum of Natural History, Metropolitan Museum of Art, P.S.1 MoMA, and the American Folk Art Museum are included in this grouping. As for the other museums you want to check out, always search their websites to see when their "free day" or "free time" is for visitors to avoid paying.
5. Always Bargain While You're Shopping
If you're out shopping at one of New York City's famous flea markets, or simply checking out one of the city's awesome independent sellers' storefronts, never be afraid to ask for a deal. If items are already priced with tags, you can still barter with the seller to get a lower price or some sort of combo deal if you're looking to purchase more than one item. Never hesitate to ask for a few bucks off, you'll be surprised by how often sellers will cut a deal for you. And really, what's the worst thing that can happen? They'll say no. It's not that bad. For a great outdoor shopping experience, point yourself to the Hell's Kitchen Flea Market and Grand Bazaar NYC.
6. Use a Citi Bike

Shinya Suzuki/Flickr
Biking in NYC can be an absolute blast, especially if you want to spend an afternoon cruising the bike-only lanes at Central Park. However, you don't have to get your bikes from any of the dozens of bike rental salesmen surrounding the park's entrances. Instead, sign-up for a Citi Bike Day Pass, where you can enjoy unlimited 30-minute rides for 24-hours while only having to shell out $12. On top of that, you don't have to lug your bike around all day, because Citi Bike has hundreds of rental stations all around Manhattan, as well as Brooklyn, Queens, and even New Jersey!
7. Use City Guide!
City Guide is New York's #1 resource for travelers. You can pick up a free copy of our print guide and hundreds of hotels and popular tourist areas. Inside our pages, you'll find hundreds of dollars in great savings on exhibits, shopping, dining, transportation, and much more. On our website, a dedicated coupon page is also packed with great discounts for New York—a great way to be sure you're not getting ripped off!
Looking for Free Group Planning Services?
Get free advice on planning your group's trip to New York.
RESTAURANTS

Multi-concept restaurant offering modern Japanese cuisine, a...

THEATER

This new American musical offers a deeply personal and profo...

SHOPPING

Find the right gear for your workout. ...

SIGHTSEEING

Opened to the public in 1913 thanks to the ingenuity and amb...