The Met is back over 10,000 visitors a day. Hotels may not be at capacity yet, but they're getting close. As a commenter put it on the Everything To Do NYC Facebook Group this week, "The city has come alive again and it's amazing!" Once again, the reopenings and returns continue to roll in:
NYC & Company have unveiled a new "It's Time for New York City" television spot, playing up FOMO for domestic travelers. More and more, it's looking like NYC will be the answer to the campaign's question, "Where Were You Summer '21?"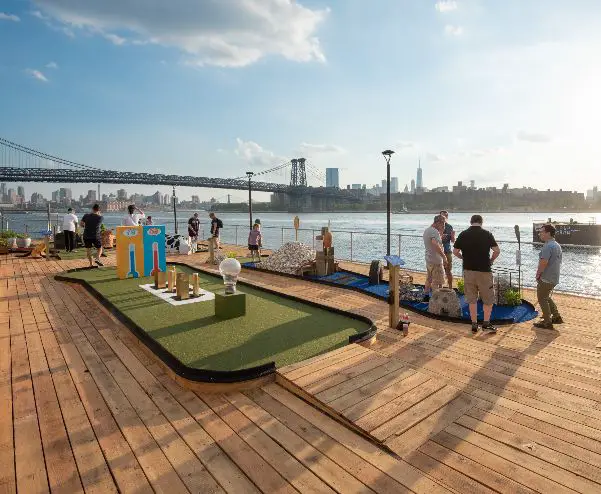 PUTTING GREEN, 18 holes of climate change-themed mini-golf, has opened as a new interim use for the River Ring site along the North Williamsburg waterfront. 
LINKS OF INTEREST
NYC
BEYOND NYC
CLOSING TIME
SAVE THE DATE! NYC TOURISM IS BACK, START SPREADING YOUR NEWS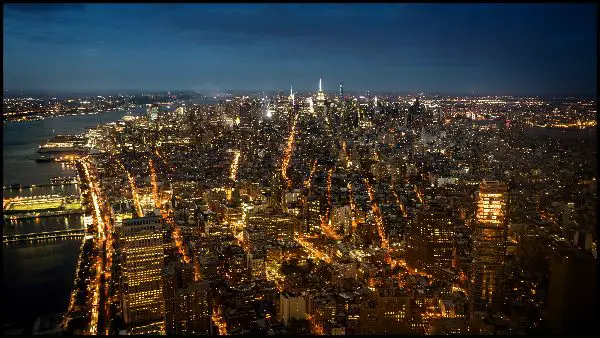 Photo: Andrea Cavalera/Flickr.
On Monday, August 30th, ascend to the One World Observatory to join NYC tourism industry leaders for a long overdue celebration. General managers, concierge, influencers, bloggers, restauranteurs, BID leaders, and many more will all be gathered. In addition to cocktails, remarks, and entertainment, this is a great opportunity to connect and reconnect. In the coming weeks you will find additional opportunities to share your information and get up to speed with the latest in the NYC tourism community. Learn more here, and get your invite to the Industry's Celebration on August 30th.
TOURISTS AND PERCEPTIONS OF SAFETY: THIS WEEK'S INSIGHTS FROM EVERYTHING TO DO FACEBOOK GROUP
Looking for on-the-round reporting about the city? Everything To Do NYC Facebook Group brings together over 41,000 city superfans sharing what they're experiencing around town. As the city comes back we are seeing increased interaction in the group. There is naturally a lot of concern among visitors about crime in New York City—and a lot of reassurances coming from locals that those worries are overblown. A Sunday post about safety received 215 comments. A safety question about Times Square was good for another 150 comments. A request for whether or not Coney Island was worth it also touched on safety, but picked up tons of good suggestions among the 105 comments. ETD provides a great forum to market your venue, and to get a read on what tourists and locals are thinking. If you're not a member yet, join us.