With the 50th anniversary of the Stonewall uprising and the annual WorldPride celebration coming to New York City all June, there's plenty to do to celebrate. New York is proud to offer a lineup of outrageous drag queen-inspired brunches and dinner shows. One venue pays tribute to music minded divas such as Madonna while another offers month-long performances by an opera singer/drag queen who is a graduate of New York's esteemed Juilliard School. Some of the venues such as The Duplex, Lips, and Lucky Cheng's are proud to claim that they trace their histories back several decades and are still going strong!
Diva Royale 
Diva Royale is known for its spectacular drag queen shows and spot-on female celebrity impersonations. Host diva drag queen and guest drag queen divas keep the fun flowing as they impersonate glamour girls from Beyonce to Madonna and Nicki Minaj to Britney Spears, Celine Dion, Liza Minnelli, and Dolly Parton, among others. Open on Fridays and Saturdays for dinner shows at Copacabana. Advance tickets only; 18 and over. 268 W. 47th St., 917-633-4943, dragqueenshow.com


The Duplex
Iconic destination The Duplex offers drag shows every Monday through Thursday from 11:30pm to 1:30am. Each night celebrates a different queen who performs and wows audiences. Established 1950, The Duplex has evolved into an international destination for arts and entertainment. Visit the venue's website to see the colorful lineup of nightly performances. 61 Christopher St., 212-255-5438, theduplex.com 
Oscar Wilde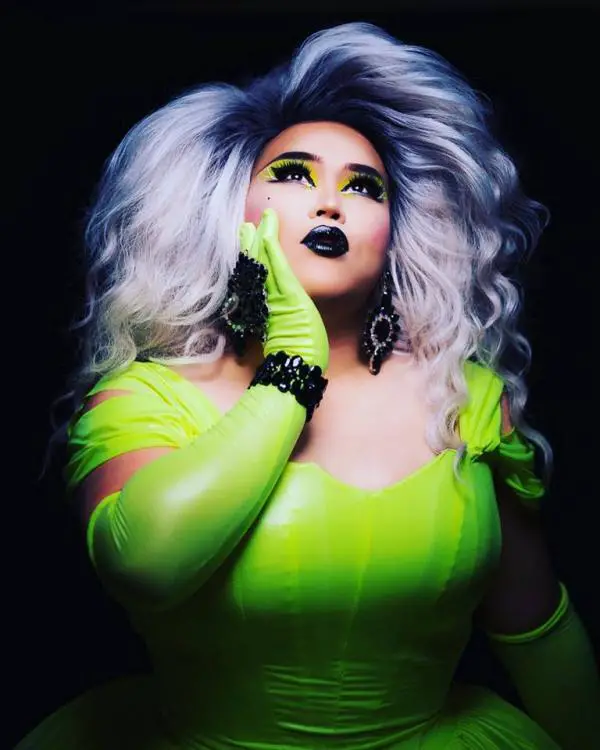 Every weekend through June 29, midtown bar favorite Oscar Wilde's will offer a Drag Queen Weekend Brunch starring Jasmine Rice LaBeija, who has been celebrating Pride in New York since 2012. Beyond being an award-winning drag queen with titles including Miss Barracuda 2014, Miss Industry 2015, and Miss Monster 2016, Jasmine is an opera singer and graduate of The Juilliard School.  The drag-themed events are inspired by famous Irish playwright Oscar Wilde—one of the most successful playwrights of late Victorian London. Unfortunately, Wilde was unable to spare himself from persecution for his sexuality. While challenging the concepts of the time, he carved a place for himself among literary and LGBTQ history.
In his honor, Oscar Wilde is partnering with Jasmine to host two fabulous one-hour shows every Saturday and Sunday from 1:30 to 2:30pm, and again from 3pm to 4pm. The brunch menu offers a Scotch egg dish with white bean, quinoa and ragout; the Dublin omelet—made with black pudding, bacon, Irish cheddar, roasted tomatoes, and mixed greens; the Wilde burger; and avocado toast. Music will be provided by DJ 2Face.  At the brunches, guests can opt to add $1 to their bill; donations will benefit The Trevor Project, a nonprofit that provides crisis intervention and suicide prevention services for LGBTQ youth. Oscar Wilde will generously match each guest's $1 contribution. Interior design highlights at Oscar Wilde's include sparkling chandeliers from a collector in Wales and a grandfather clock that dates back to England in1884. Reservations can be made in advance at oscarwildenyc.com/reservations. 45 W. 27thSt., 212-213-3066,  oscarwildenyc.com/drag-brunch
Lips New York
For more than 20 years, Lips has opened its doors to fun-loving guests who are eager to witness its spectacular musical shows. Its Sunday Broadway Brunch is hosted by theater queen Ginger Snapt. A host of other outlandish entertainers join Ginger and offer a lineup of upbeat Broadway performances and show tunes. The wild and wacky brunch, which offers a menu of delish meals, also invites revelers to kick it up a notch with unlimited mimosas and Bloody Marys (for an additional $6). Other types of shows are offered at this funky Moulin Rogue-esque venue. Get inspired—be sure to check the schedule. 227 E 56thSt., 212-675-7710, nycdragshow.com/drag-brunch
Lucky Cheng's
Photo credit: Kristen Blush.
Lucky Cheng's Drag Cabaret traces its history back to Manhattan's East Village in 1993. This New York Institution has a storied history of featuring drag-queen and transgender waitstaff, bartenders, and performers. After Prince Albert of Monaco dined at the venue in 1994, this drag destination became recognized across the globe. Every Friday and Saturday, it offers a Drag Dinner Seating at 7 p.m. Celebrity chef Saul Montiel entices with a 3-course plated dinner. In June, Lucky Cheng's will unveil its Sunday Drag Brunch. Every week boasts a new lineup of special guest drag talent. The shows, which are interactive and engaging, also invite fun loving audience members to compete for prizes.  Innovative offerings abound. Indulge in the signature Flaming Orgy Bowl for four and Lucky Cheng's chocolate shoe—a handcrafted dessert made by pastry chef Josue Ramos. 605 W. 48thSt., 212-995-5500, luckychengs.com
---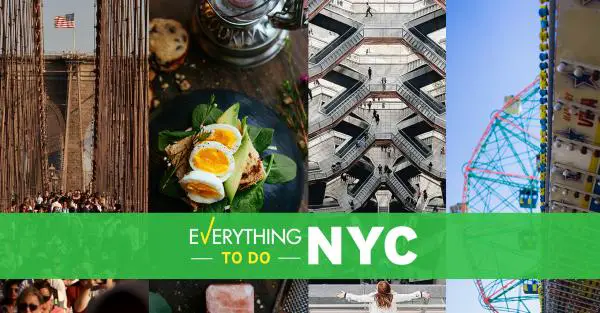 Want free advice on what to do and see in New York? Join our Facebook group Everything to Do NYC, a place for people to ask questions and get tips on how to make the most of the city.