United Nations
46th Street and First Avenue
212-963-8687
Offers multilingual guided tours featuring General Assembly Hall, Council Chambers, and works of art from around the world, 9am-4:30pm Mon.-Fri. Tours are offered in the United Nations' official languages (Arabic, English, Chinese, French, Spanish and Russian), as well as in other languages such as Italian, Japanese, Portuguese, German, and Korean upon request (based on guides' availability). No tours available on weekends.
Related Articles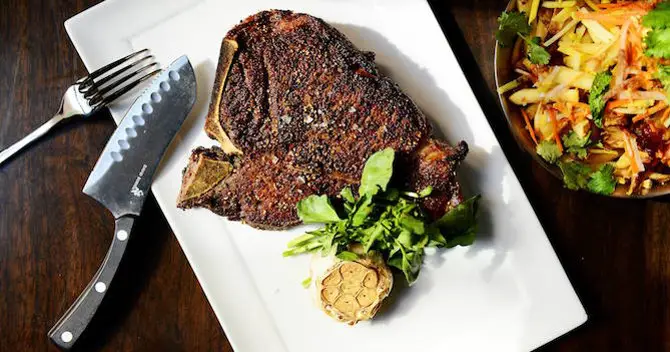 5 Lunch Specials to Try Now in Midtown NYC
Some of New York City's finest restaurants are best visited at lunch. Often, you can enjoy a meal for less than you'd pay in the evening. You're also more likely to get a table at these popular spots. Innovative North Indian, bacon on a clothesline, and Peruvian-infused sushi are all on offer among the five restaurants listed below. Here are several lunch specials available now in Midtown!