Preview Season for New York Theatre: 1984 & More!
February 7, 2017 - by Griffin Miller, Theatre Editor
Football season? Over. Theatre season? Just revving up. In the now, previews: the new offerings of On-, Off-, and Off-Off-Broadway are entering the theatrical arena at an exhilarating rate. Today alone, on Broadway The Glass Menagerie (starring Oscar-winner Sally Field) opens its doors for a 21-week run (act fast, Flying Nun, Norma Rae, and Forrest Gump fans), as does Signature Theatre Company's Off-Broadway Wakey, Wakey, written and directed by award-winning playwright Will Eno; and Roundabout Theatre's Off-Off-Broadway solo show, On the Exhale starring Tony nominee Marin Ireland (reasons to be pretty; Sneaky Pete)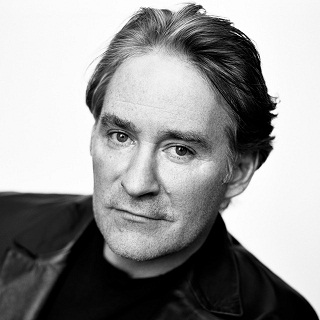 Waiting in the wings, but not all that far back in the wings, is a revival of Noël Coward's comedy Present Laughter starring Oscar and Tony winner Kevin Kline and Tony nominees Kate Burton and Kristine Nielson. Just announced were the most recent cast members to sign on: Tony nominee Reg Rogers, Tedra Millan (The Wolves), and Bhavesh Patel (War Horse). Off-Broadway, you can take in Emmy-winner Mare Winningham (last seen on TV in in American Horror Story: Hotel and The Affair, and on Broadway in her Tony-nominated Casa Valentina role), who will be playing mom to Tony and Oscar nominee Isabelle Romée in the title role of the Public Theater's Joan of Arc: Into the Fire.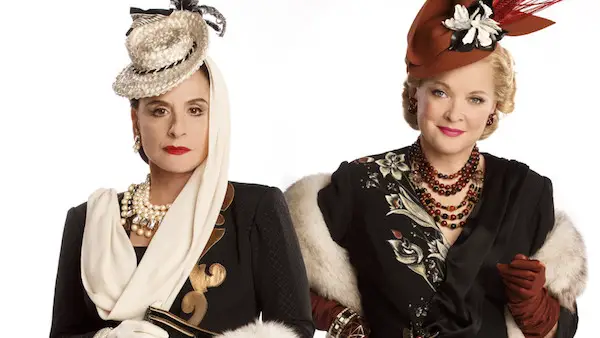 Photo: Joan Marcus
In the immediate future (aka March), high profile star power on Broadway includes the "Divine Miss M," aka Bette Midler, whose celeb turn in the Hello, Dolly! revival is soon to be (if not already) sold out; and the Tony winner combo of Patti LuPone and Christine Ebersole in War Paint.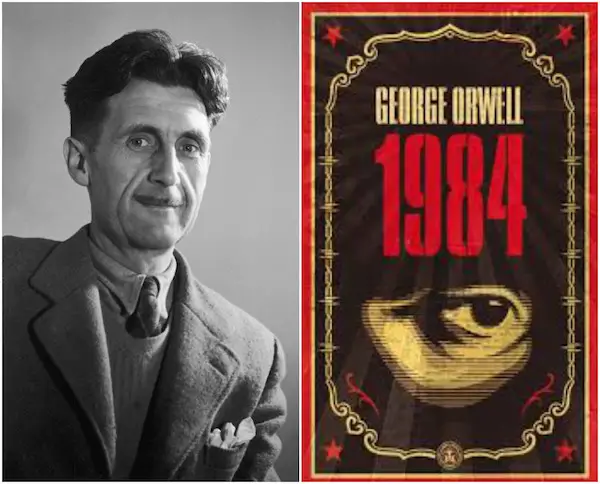 Coming soon to Brodway, George Orwell's 1984.
As for "in the tomorrow," the announcements are flooding, tweeting, Instagramming, Facebooking, you name it, with many eyes turned to the second production to launch on Broadway's newest stage (the Hudson Theatre): the hit new adaptation—fresh from the U.K's acclaimed production—of George Orwell's 1984. The limited engagement will open on June 22nd and, considering how the novel—thanks to the chilling dictatorial ooze emanating from the White House these days—has been selling out on Amazon, Barnes and Noble, etc., ever since. Cast TBA. Dystopia, here we come!!
Finally, it looks like a gaggle of Tony-winning producers have set their sights on bringing Russell Simmons's The Scenario, A New Musical to NYC prior to a 30-city North American tour in 2017-2018. Simmons, long celebrated as a pioneer in the world of hip-hop, has partnered with Universal Music Group (UMG) for the project.
"Universal Music has been a pillar partner of mine for many years," notes Simmons. "Their support and resources will be immensely important in staging this extraordinary musical experience, and we could not be more excited to be moving forward with such a platinum-level producing team."
The show is said to track the way across the decades—"the explosion of hip-hop was fueled by a generation with an incredible hunger to discover new ways of expression"—and will weave "the groundbreaking rhythms, iconic songs, and timeless ideas with a completely original story that will take audiences on an electrifying ride that celebrates hip-hop culture."
Further details, including dates and cast, have yet to be announced.
Looking for Free Group Planning Services?
Get free advice on planning your group's trip to New York.
RESTAURANTS

The home of decadent desserts like the famous Frrrozen Hot C...

THEATER

The Tony-winning creators of "Ragtime" transport us from the...

SHOPPING

Specializing in the great vineyards of California, France, A...

SIGHTSEEING

Start by ascending to the top of the tallest building in the...