Disney on Broadway: Three Magical Musicals to Thrill Audiences of All Ages
December 3, 2007 - by City Guide
If you want to know how to make a musical magical, ask Disney! Disney on Broadway has something for everyone. Whether it's the wondrous magic of Mary Poppins, the majestic spectacle of The Lion King or the excitement of Disney's new musical The Little Mermaid, you know you're sure to make a memory that lasts forever.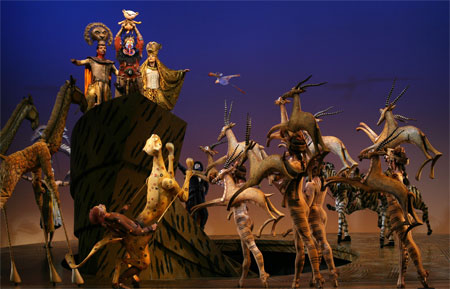 If you are looking for majesty and spectacle, look no further than Disney's The Lion King. There has never been a better time to see the show that Newsweek calls a "landmark event in entertainment" as The Lion King celebrates 10 awe-inspiring years on Broadway. Marvel at the breathtaking spectacle of the African savannah brought to life by a cast of over 50 actors; wonder at the inspiration of award-winning director/designer Julie Taymor; thrill to the pulsating rhythms of an unforgettable score by Elton John, Tim Rice and South African composer Lebo M. Treat yourself, your friends and your family to a memory that will last a lifetime and see why the world "Just can't wait to see King!"




The world's most famous nanny, Mary Poppins, is now Broadway's most popular new musical! Cameron Mackintosh and The Walt Disney Company invite you to rediscover the power of family, the joy of youth, and the indelible memories that come to life at Cherry Tree Lane. Time declares "Mary Poppins is lovely and lavish, endearing and emotionally satisfying." And ABC-TV's Joel Siegel raves "I loved the movie, but I love the Broadway musical even more! Mary Poppins is brilliant!" Mary Poppins -- everything you'd hope for in a Broadway musical -- and like nothing you'd ever expect.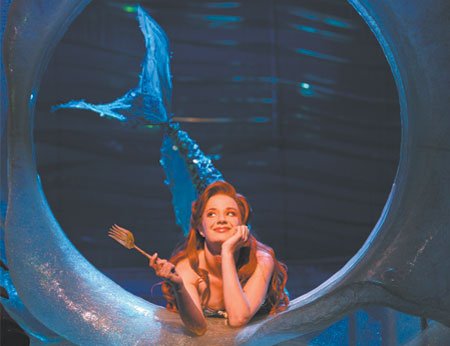 In a magical kingdom beneath the sea, a beautiful young mermaid named Ariel longs to leave her ocean home to live in the world above, but first, she'll have to defy her father -- the king of the sea, escape the clutches of an evil sea witch and convince a prince that she's the girl with the perfect voice. Based on one of the most beloved Disney films of all time and the classic Hans Christian Anderson fairy tale, The Little Mermaid is the sparkling new Disney musical that's poised to make a splash on Broadway this fall.

The Lion King is playing at the Minskoff Theatre, 1515 Broadway at 45th St. (tickets); Mary Poppins is playing at the New Amsterdam Theatre, 214 W. 42nd St. (tickets); The Little Mermaid is in previews at the Lunt-Fontanne Theatre, 205 W. 46th St. (tickets). For tickets, call 212-307-4747.
Looking for Free Group Planning Services?
Get free advice on planning your group's trip to New York.
RESTAURANTS

A sophisticated, elegant steakhouse with generous portions o...

THEATER

In this new musical, Jenna, supported by her quirky crew of ...

SHOPPING

Swiss luxury watch manufacturer for men and women since 1853...

SIGHTSEEING

Manhattan's premier all-glass, European-inspired dining crui...