Whoopi Goldberg. Nathan Lane. Patrick Wilson. Brian Dennehy. A series of high-powered actors have just signed on for an Off-Broadway performance that promises to be groundbreaking. Just when you thought experimental theatre had reached its zenith, along comes Iranian playwright Nassim Soleimanpour and his "global sensation" White Rabbit Red Rabbit and the game is on again with seriously high stakes: an unprecedented alignment of stars who signed on to fly solo for a one-night-only Off Broadway experience.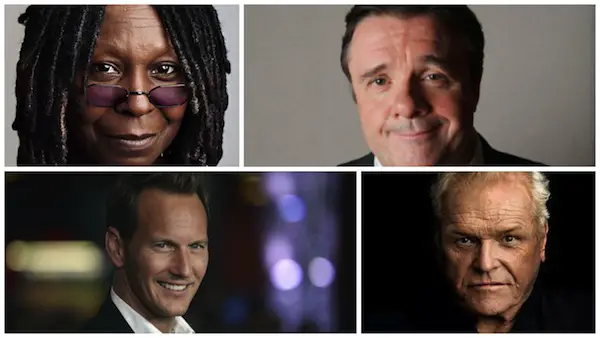 With minimal commitment—and when I say minimal, I mean all these VIP performers need to do is show up at midtown's West Side Theatre and open an envelope. Inside is a play that the actor du jour is encountering for the first time—sans rehearsal or the luxury of directorial input. And he or she need only run with it, in cold-reading format, for an evening of "theater entertainment meets social experiment."
The production launches on Monday, March 7th with Nathan Lane in the driver's seat. Other scheduled performers include Whoopi Goldberg (3/14); Patrick Wilson (3/21); Brian Dennehy (3/28); and Mike Birbiglia (4/11).
This summer's stars include Olivier Award and Tony Award nominee Ramin Karimloo (Les Miserables, Phantom) on 8/1; Ugly Betty's Michael Urie (8/22); and Darren Criss (Glee, Hedwig and the Angry Inch) on 8/29.
It should be noted that a portion of the play's profits go to PEN International, the world's leading association of writers working to promote literature and defend freedom of expression around the world—an apt organization seeing as Mr. Soleimanpour, who has been denied a passport by his government (his conscientious objector status did not sit well with the authorities), has never seen a live production of the show, even though it has been translated into 15 languages and performed across the globe.
The West Side Theatre is in Hell's Kitchen at 407 W. 43rd St., whiterabbitredrabbit.com.