Best American-Style Food in NYC
August 25, 2017 - by Chelsey Grasso
Sometimes you just want to enjoy some traditional, American-style eats. We get it, as do these five NYC restaurants that are serving up the fare. From Tanner Smith's in Midtown West to David Burke Kitchen in SoHo, try out all five of these American-style food restaurants next time you have a hankering for some local cuisine.
Best of NYC American-Style Food: David Burke Kitchen (SoHo)

With an interior that's inspired by the SoHo neighborhood that it's situated in, and a menu that's all things American cuisine, David Burke Kitchen is a must-visit in Lower Manhattan. The lunch menu includes favorites like the Kitchen Burger, classic grass-fed angus beef, aged cheddar, bacon, bread and butter pickles, challah bun, and special sauce. The dinner menu is just as comforting, with Saltbrick Beef, Lemon Grilled Goffle Farm Road Chicken Breast, and BBQ Pork Belly making the cut. 23 Grand St., 212-201-9119, davidburkekitchen.com
Best of NYC American-Style Food: The Dutch (SoHo)

The Dutch is one of New York City's best options for oysters, scallops, lobster, and American caviar. The Prince Platter comes with all the aforementioned goodies, as well as littleneck clams and Alaskan king crab. If New England seafood isn't your jam, then be sure to try the Hot Fried Chicken, which comes served with honey butter biscuits and slaw. 131 Sullivan St., 212-677-6200, thedutchnyc.com
Best of NYC American-Style Food: Heartland Brewery and Rotisserie Empire State Building (Midtown West)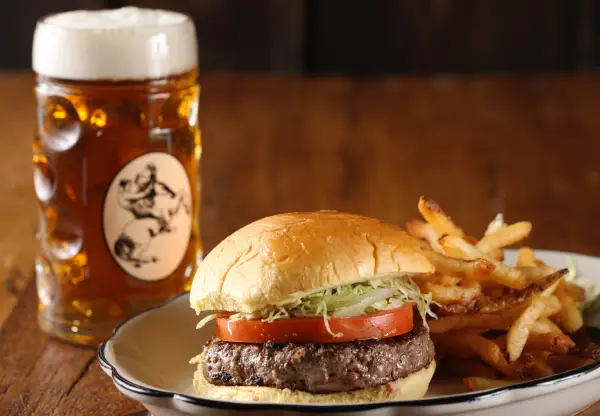 Heartland Brewery's newest location is all about having an empire state of mind, which means being able to order empire-sized dishes. Such is the case with their menu, which includes American favorites such as Grilled Angus Steak Skewer with Baked Mac & Cheese, Barbecue Chili Rubbed Half Chicken, Heartland Buffalo Style Burger, and Southwest Salad. 350 Fifth Ave., 212-563-3433, heartlandbrewery.com
Best of NYC American-Style Food: Planet Hollywood (Midtown West)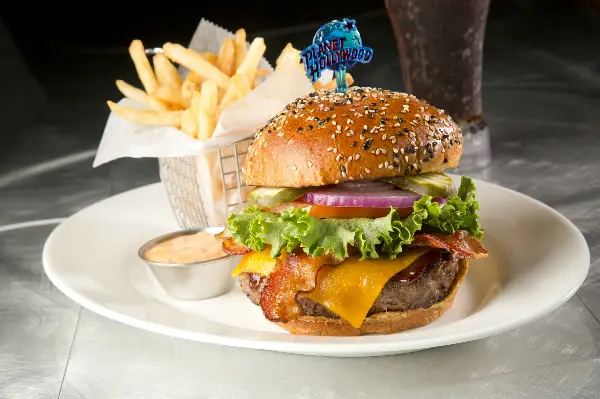 Along with having all the Hollywood memorabilia you could ever want to lay eyes on, Planet Hollywood New York has all world's most favored American eats as well. Start your meal off with their World Famous Chicken Crunch (fried chicken breast strips served with Creole mustard sauce). As for the entrée? Nothing's more American than their Turkey Club, BBQ Bacon Cheddar Burger, or BBQ Ribs served St. Louis-style. 1540 Broadway, 212-333-7827, planethollywoodintl.com
Best of NYC American-Style Food: Tanner Smith's (Midtown West)

Tanner Smith's serves American-style food, but it does it in an innovative way that's fresh and full of flavor. Small plates here include Eggplant Chips served with clover honey and sea salt, Bacon-Wrapped Wings served with charred scallion aioli, and Cheese Fries & Gravy. For entrees, choose between beef, lamb, smoked pork bun, and falafel bun sliders, grilled flatbreads, and classics, such as the Grilled Hanger Steak and Lamb Burger. 204 W. 55th St., 646-590-2034, tannersmiths.com
Looking for Free Group Planning Services?
Get free advice on planning your group's trip to New York.
RESTAURANTS

Multi-concept restaurant offering modern Japanese cuisine, a...

THEATER

Gaston Leroux's famous period thriller is now one of Broadwa...

SHOPPING

An array of quality branded merchandise showcasing HBO's® aw...

SIGHTSEEING

Hop aboard these environmentally friendly twin-hulled catama...